Toledo's Black History in Scrapbooks
Posted on September 27, 2022
In the early 1900s when the Toledo Lucas County Public Library (TLCPL) still lived in a building on the corner of Madison and Ontario streets, a few forward-thinking librarians began creating scrapbooks from clippings of the day's newspapers. With scissors and glue in hand, they would cut and paste notable news articles into binders categorized by topic. Scrapbooks about Toledo industry, architecture, organizations, artists, and more slowly grew out of this work, capturing the city's history in real time.
One such scrapbook highlighted Toledo's Black community. With articles from the Toledo Blade, Toledo Journal, Sojourner's Truth, and many others, the scrapbook chronicled the progress, setbacks, activism, and leadership of the Black community and began to paint a picture of race relations in Toledo over time. Through the years, one scrapbook grew into two, filling more than 600 pages with a detailed account of Black life in Toledo.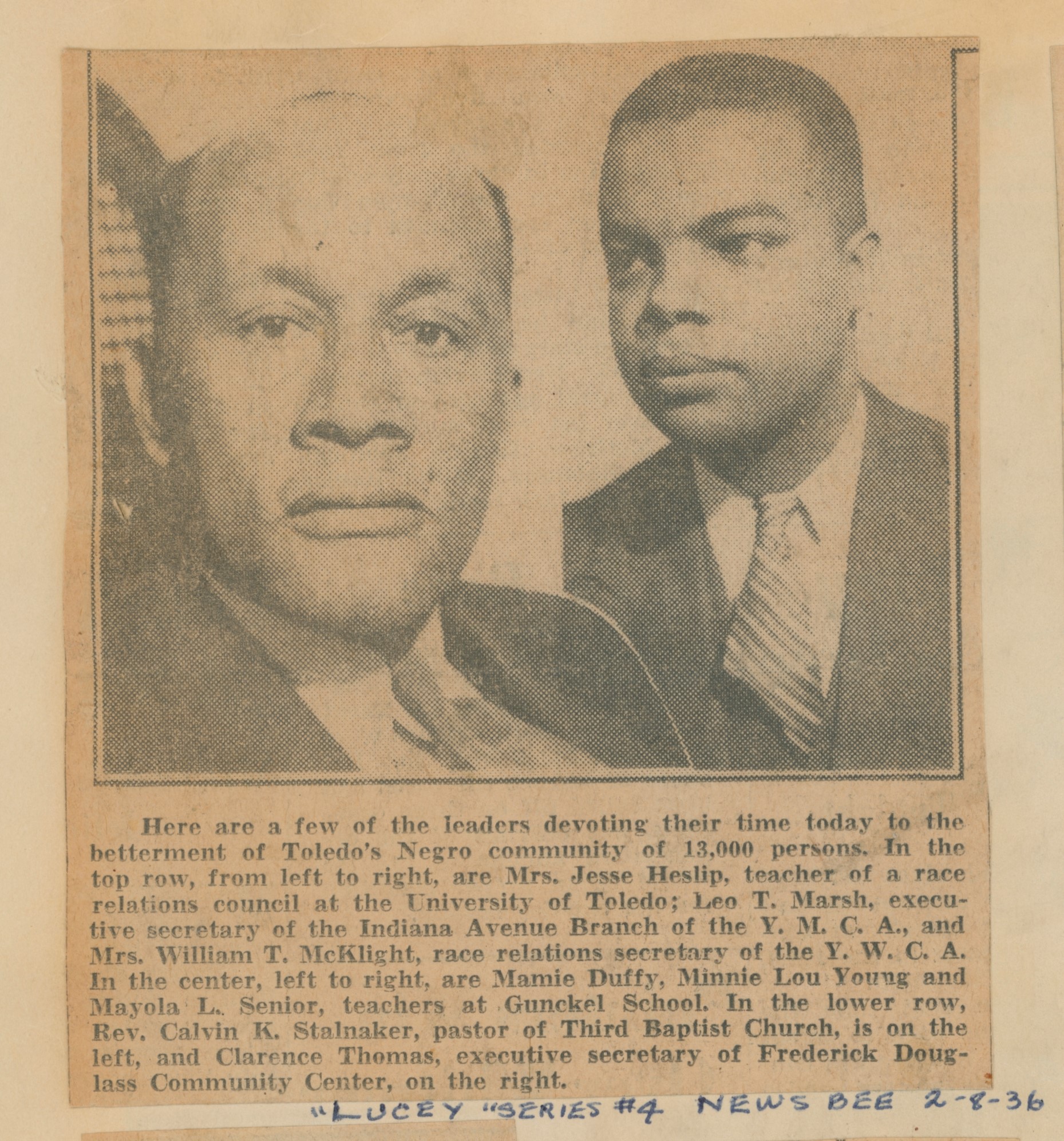 Spanning the years 1923-2017, these two scrapbooks cover almost a century of Black history in Toledo and Lucas County. There are newspaper articles about the first Black Toledoans, there is day-by-day coverage of the 1967 race riots, there are sections dedicated to local chapters of Black organizations such as the NAACP and the Links, Incorporated, and there are countless stories marking the strength, fortitude, and excellence of Toledo's Black community at every stage in Toledo's timeline.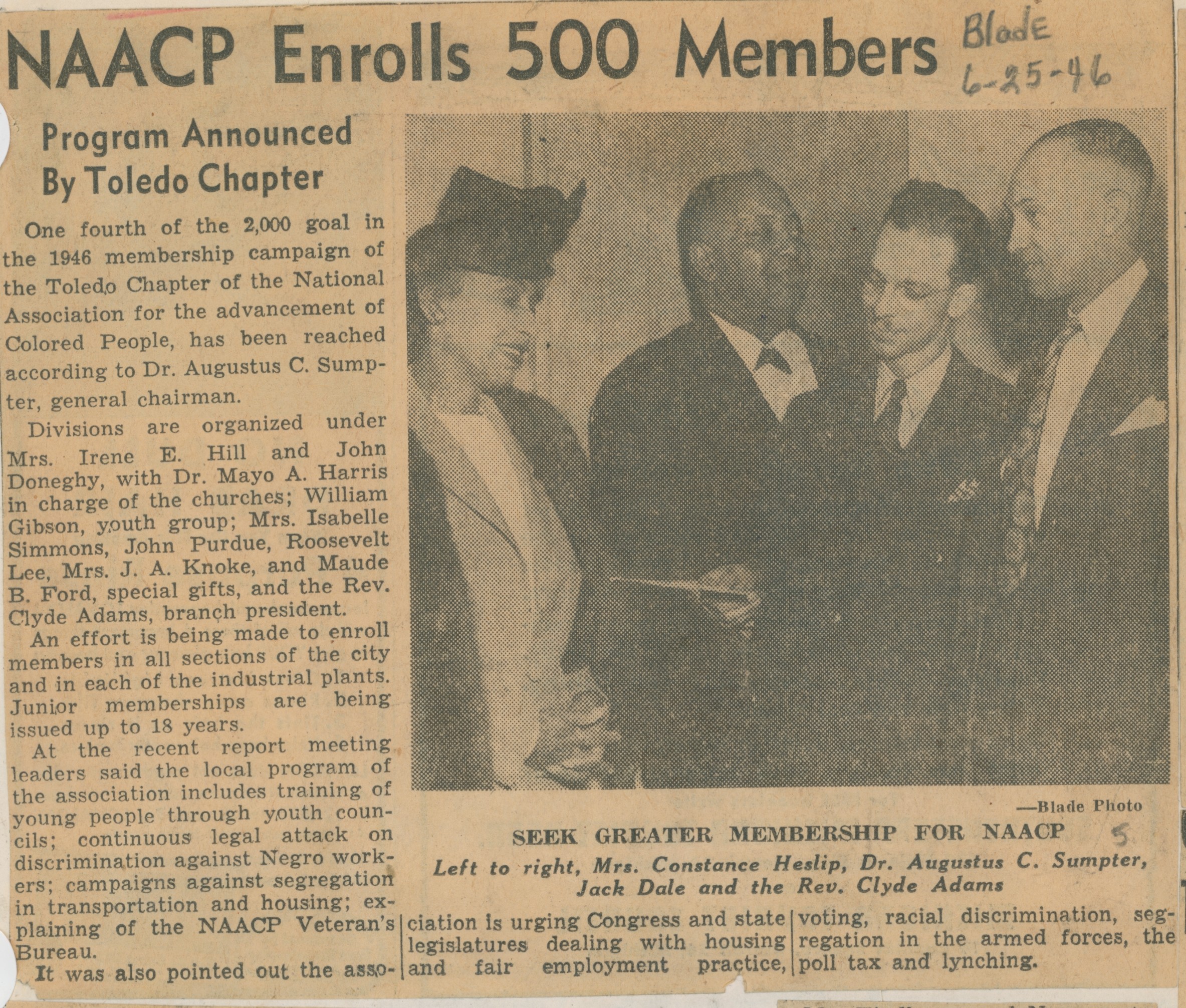 Now the scrapbooks have been digitized and made available in TLCPL's Digital Collections. As an online resource, the scrapbooks are keyword searchable, making browsing the scrapbooks for specific years, topics, or people as simple as a Google search. For example, if you wanted to learn more about Toledo's role in the Underground Railroad, you could search "Underground Railroad" and find all articles in the scrapbooks related to the topic.

The digitized scrapbooks are a rare and overdue resource for Toledo's Black community, whose presence in recorded Toledo history is uneven if not sparse. The scrapbooks offer evidence of a city moving towards justice with its Black citizens at the forefront of the fight. It is a critical story that inspires and paves the way for continued progress and a better, more equal Toledo.
Browse the scrapbooks on TLCPL's Digital Collections page. Please note that the scrapbooks contain outdated language and/or views that some may find uncomfortable or offensive. For more information, read our Sensitive Content Statement.
Did you like this blog post? Keep up to date with all of our posts by subscribing to the Library's newsletters!