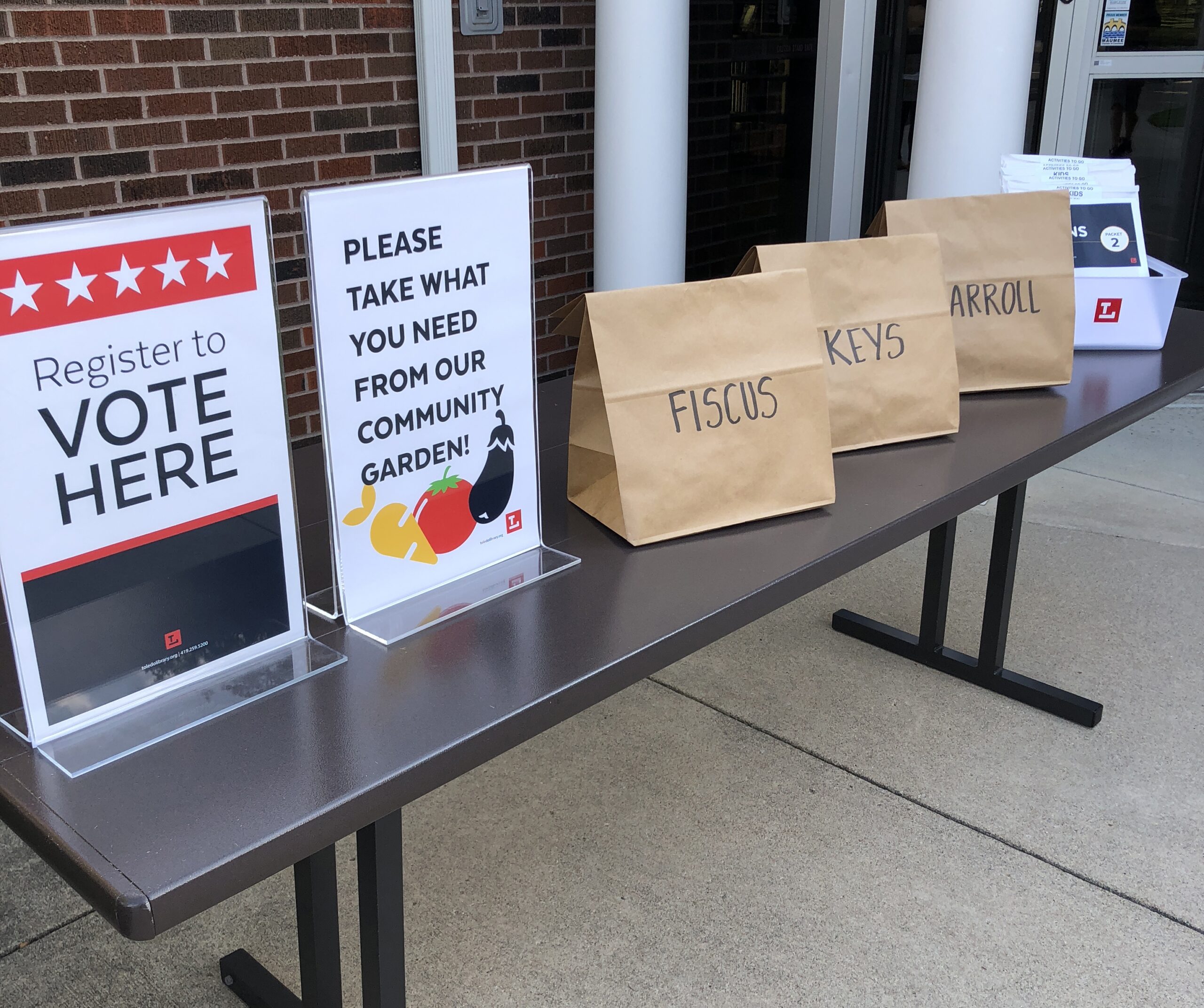 WELCOME TO GRAB & GO PICK UP
Grab & Go service is just for materials – not COVID tests. Call your preferred location for test kit requests (when they are in stock.)
You can use the catalog, app (App Store | Google Play), or call your preferred location during open hours to request materials you wish to pick up using contactless Grab & Go.
Once the materials arrive at your preferred location, you will receive notification by your preferred method (text, email, or phone) to schedule a pick up time.
Follow the prompts to schedule your preferred time and location for Grab & Go pick up.
* King Road only offers drive-up window pick up.
* Main Library's pickup location is at the front entrance on Michigan Avenue.
All other locations will have a Grab & Go pick up table.
Staff will check the items out to you on the day of your scheduled pickup.
If you need help or have any questions, just call your location or 419.259.5200.
SCHEDULE A PICK UP
King Road – use drive-thru; no appointment needed