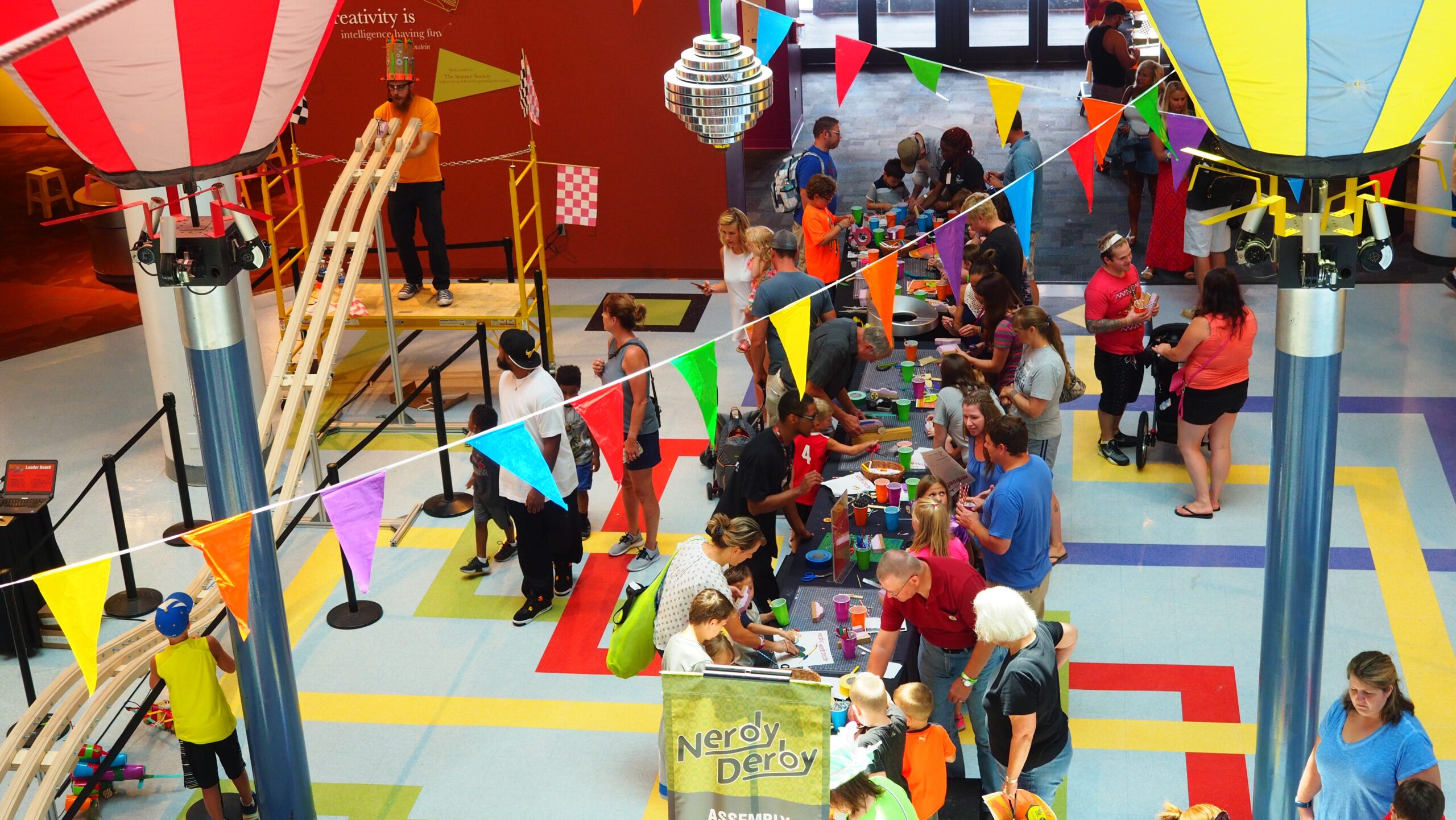 Imagination Station at Main Library
Saturday, July 30 from 12 – 4 p.m.
Racers, start your engines! Imagination Station is taking over Main Library – put your best automotive engineering skills and strategy to work at the Nerdy Derby at Main Library.
Speedsters and Slow and Steadies alike will design, build, and race derby cars down a 40-foot race track. Pit members will tinker to get the perfect combination of aerodynamics and weight to overcome the forces of gravity and friction to be named the fastest – or slowest – racer of the day. Competitors should bring their imagination, motivation, and determination – all other supplies are provided. Creativity is encouraged and the only rule: there are no rules!
Additional Activities:
What's a derby without the proper headgear? Visitors can create a lucky derby hat to wear during the race. The fancier the better!
For the littlest racers – stop by Little Engineers Raceway and go on your own off-roading adventure with matchbox cars and Rigamajigs.
This event is free, no registration required!