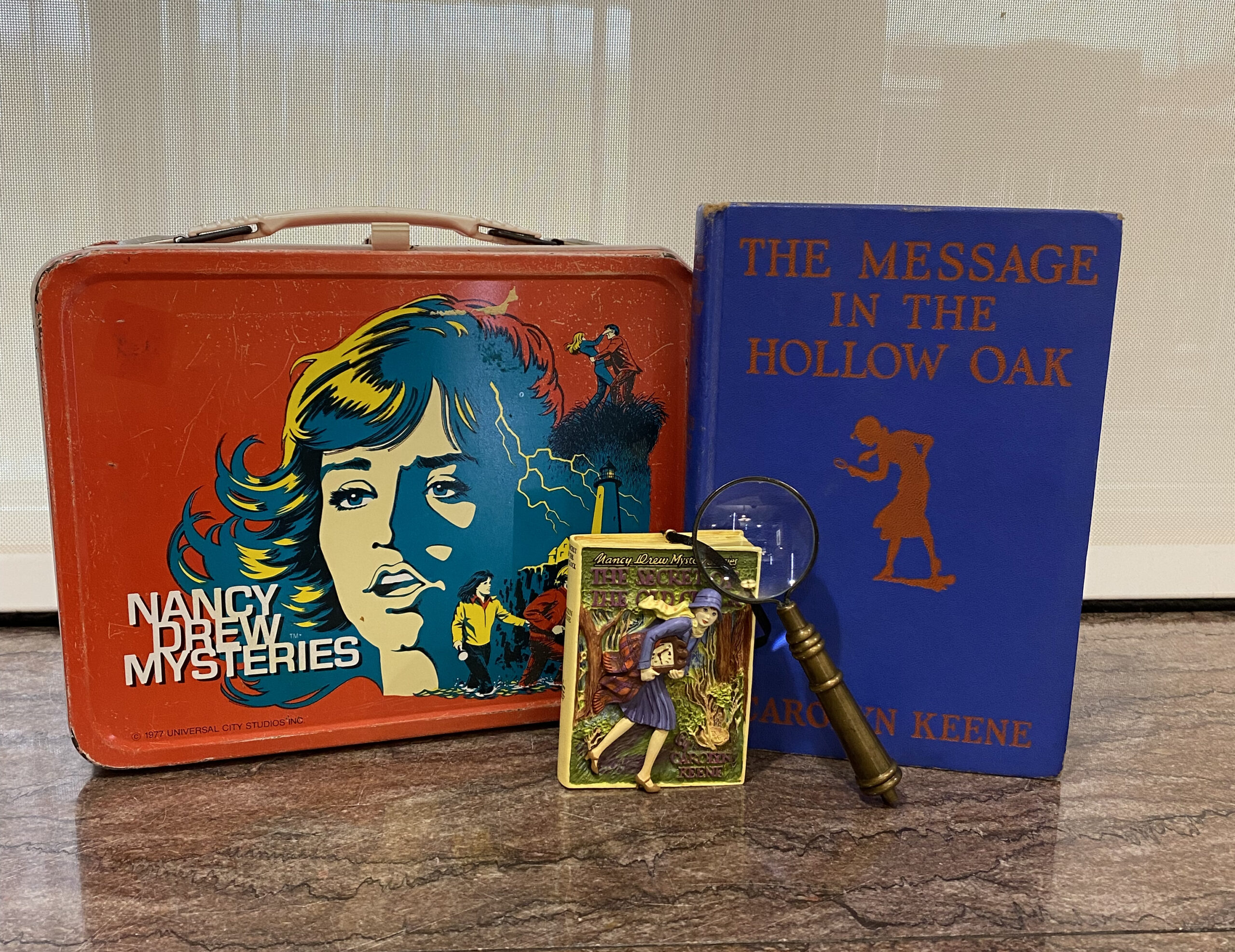 CALLING ALL SLEUTHS!
Visit the ultimate Nancy Drew collection donated by Jennifer Fisher, see original Nancy Drew artwork, solve a mystery, and more! Many of the original Nancy Drew books were written by original ghostwriter Mildred Wirt Benson in Toledo and Cleveland, making the Library a perfect location for this event. Celebrate the 2022 Nancy Drew Convention with some
TLCPL Gear
.
(Th) July 14 | 6 – 8 p.m.
Celebration and dedication of Jennifer Fisher Nancy Drew Collection
Investigate the Jennifer Fisher Nancy Drew Collection during a special evening for Nancy Drew Sleuths and fans. Original art, a mystery escape room, photobooth, light refreshments and more await you.
Adults only
Main Library
(F) July 15 | 1 – 3 p.m.
Mystery at Main Library
Explore the Nancy Drew room, get a sleuth bag & solve a mystery to enter a drawing. Learn from Nancy Drew experts. Magician Andrew Martin and the Imagination Station will sharpen your sleuth skills.
All ages
Main Library