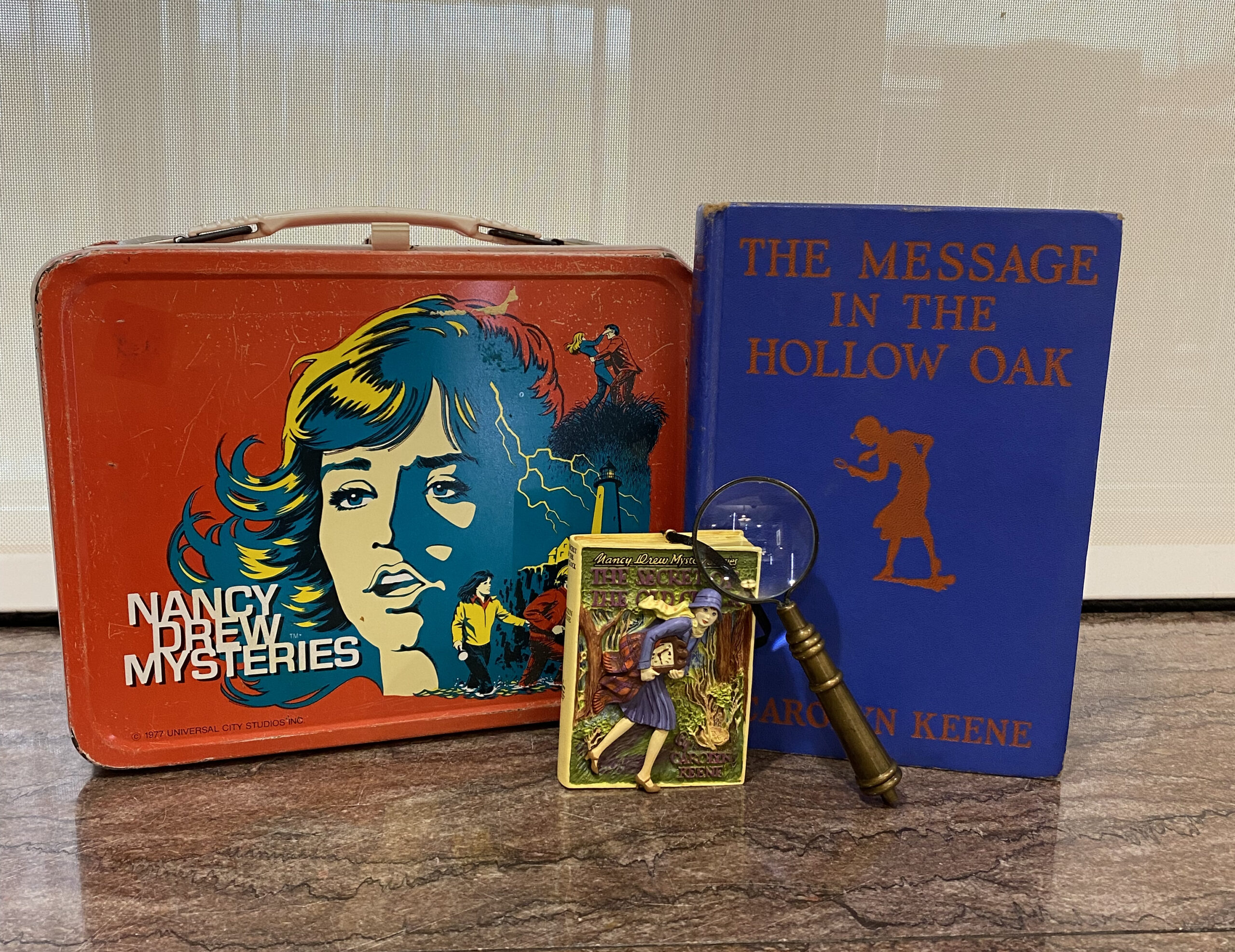 SAVE THE DATE
Calling all sleuths! The 2022 Nancy Drew Convention is coming to the Library.
Visit the ultimate Nancy Drew collection donated by Jennifer Fisher, see original Nancy Drew artwork, solve a mystery, and more! Many of the original Nancy Drew books were written by original ghostwriter Mildred Wirt Benson in Toledo and Cleveland, making the Library a perfect location for this event.
(Th) July 14 | 6 – 8 p.m.
Celebration and dedication of Jennifer Fisher Nancy Drew Collection
Adults only
Main Library
(F) July 15 | 1 – 3 p.m.
Nancy Drew celebration
All ages
Main Library