Caring & Compassion
Posted on February 13, 2017
"If you want others to be happy, practice compassion. If you want to be happy, practice compassion." ~ So goes the wisdom of the Dalai Lama!
At a special TED Talk, journalist Krista Tippett deconstructs the meaning of compassion through several moving stories, and proposes a new, more attainable definition for the word.
Here's a list of titles exploring the topic of compassion proving the life-enhancing benefits of caring and compassion.
How to be Compassionate: A Handbook for Creating Inner Peace and a Happier World by Bstan-'dzin-rgya-mtsho, Dalai Lama XIV, 1935-

Formats: Print | Audiobook | eAudiobook

The Dalai Lama says that the greatest power comes from compassion in your heart. Caring for others can become a deep source of happiness. Through practical exercises and personal anecdotes, the revered spiritual leader shows how individuals' compassion can lead to global changes.

If you like this book, then you may also like … The Power Of Compassion: A Collection Of Lectures by His Holiness The Dalai Lama – available in eAudiobook via hoopla.
Angels on Earth: Inspiring Stories of Fate, Friendship, and the Power of Connections by Laura Schroff and Alex Tresniowski

Formats: Print

Angels on Earth relates a series of remarkable people whose invisible and unknown stories will move, surprise, and inspire readers. These exceptional stories shed light on how each of us can live happier, more purposeful lives through sharing acts of kindness.
Caring Economics: Conversations on Altruism and Compassion, Between Scientists, Economists, and the Dalai Lam edited by Tania Singer and Matthieu Ricard

Formats Available: Print

Don't let the title dissuade you—this covers a series of conferences from the Mind and Life Institute in Zurich in which experts from all over the world gathered to discuss the global economy including the values of compassion and altruism. And interspersed among discussions are the wise comments and questions of the Dalai Lama.
The Red Bicycle: The Extraordinary Story of One Ordinary Bicycle by Jude Isabella

Formats: Print

A young boy living in North America donates his beloved red bike to an overseas charity, where it journeys to a faraway land.
Becoming Wise: An Inquiry into the Mystery and Art of Living by Krista Tippett

Formats: Print

Offers guidance on the art of living drawn from the stories of extraordinary people whose work inspires wonder and insight into life and finding common ground between a wide variety of thinkers on how to be present in the world.
Unlikely Heroes: 37 Inspiring Stories of Courage and Heart from the Animal Kingdom by Jennifer S. Holland

Animals saving other animals! Full color photographs accompany these engaging stories of altruistic animals. From an elephant's compassion, to a loving llama, to sea otter supermoms, you will be enchanted.
The Hidden Gifts of Helping: How the Power of Giving, Compassion, and Hope Can Get Us Through Hard Times by Stephen Gerrard Post

Formats: Print

Research shows that in helping others we also benefit our own health and well-being. Post's life affirming book helps us to discover how to make "helping" a lifetime pursuit.
Congratulations by the Way: Some Thoughts on Kindness by George Saunders

Formats: Print | eAudiobook

The author of the acclaimed Tenth of December delivers a heartfelt graduation address on kindness. Saunders' autobiographical story hits home with a prick we might all recognize and ends with a luminous openness we hope to attain.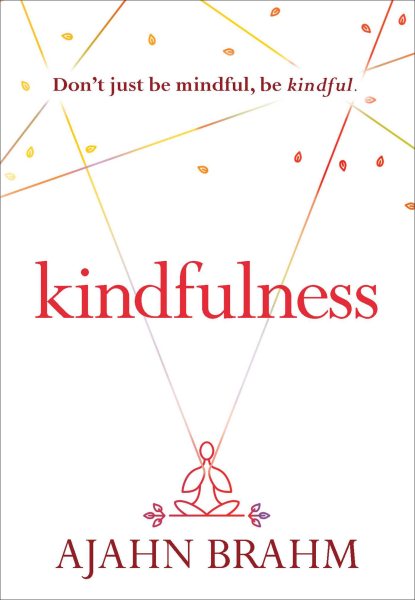 Kindfulness by Ajahn Brahm

Formats: Print

Ajahn Brahm introduces a new kind of meditation: kindfulness. Kindfulness brings ease to the body, to the mind, and to the world. It allows healing to happen. By telling engaging stories Brahm offers a guide to living a life of joy and compassion.
Did you like this blog post? Keep up to date with all of our posts by subscribing to the Library's newsletters!