Immigrant Heritage Month Storyteller: Alona Matchenko
Immigrant Heritage Month gives people across the United States an opportunity to annually explore our country's heritage and celebrate the shared diversity that forms the unique story of America.
The letter below is a part of a Welcome Toledo-Lucas County story telling series, bringing to life first-hand accounts from our immigrant, refugee, and diverse community members who call Toledo and Lucas County, home. We celebrate their contributions, especially this Immigrant Heritage Month, an annual celebration of our nation's shared immigrant heritage and cultural diversity.
We are glad to share stories showing the way our diverse local communities enrich our daily lives. It's time to #CelebrateImmigrants!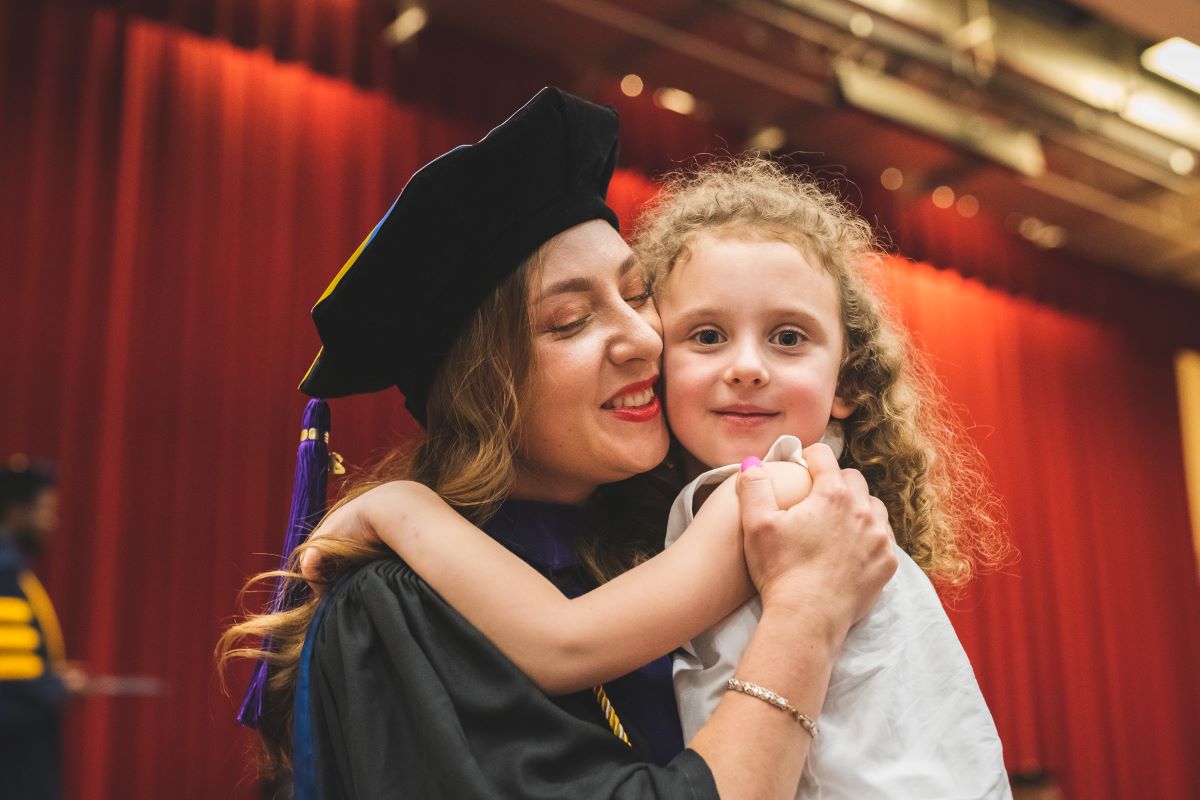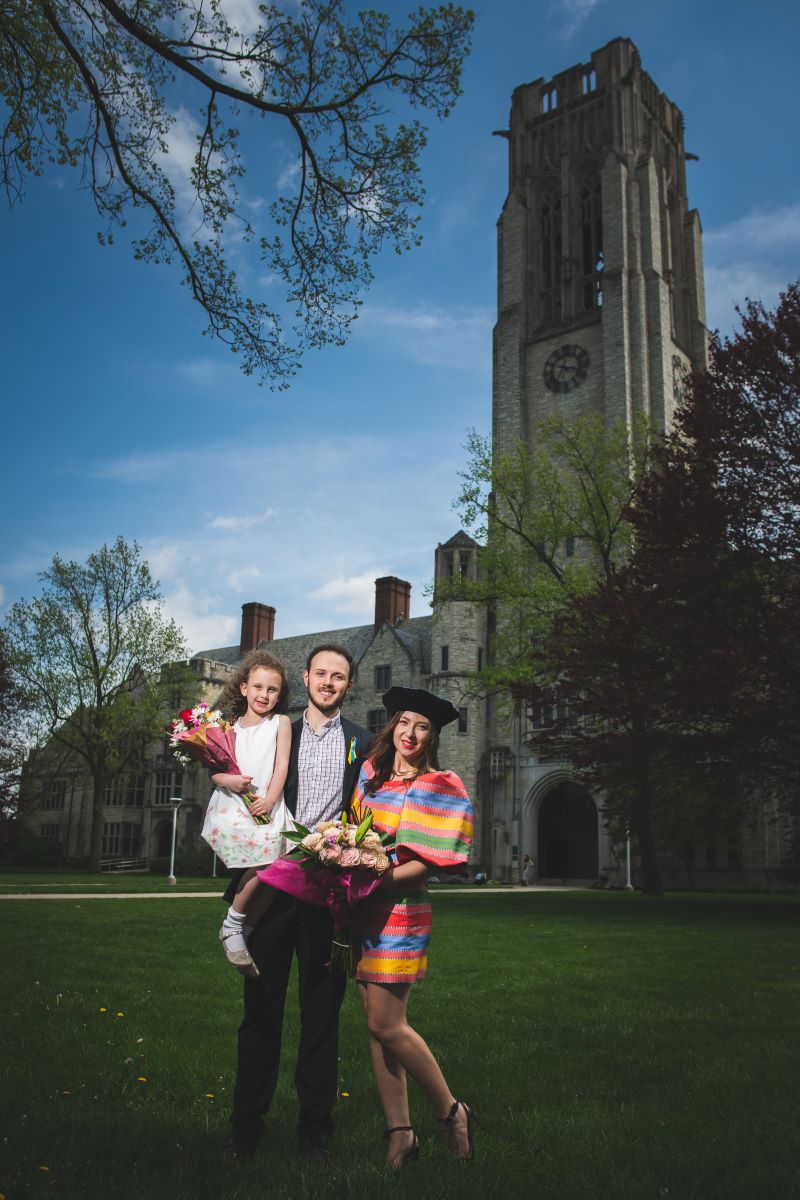 Alona Matchenko
My name is Alona Matchenko.  I am from Ukraine, and I moved here during the war – not the CURRENT war between Russia and Ukraine, but the last war between Russian insurgents trying to overthrow the Ukrainian government in 2015 that you may remember from the news.
I was raised in Ukraine, and through an extensive education, I earned four pedagogical degrees and became a teacher at the age of 19.  Unfortunately, shortly after this, the 2015 war began and devastated the country's economy. Because the value of Ukraine's currency plummeted, I had to work four other jobs at the same time I was an educator just to cover my rent and necessities.  Worse, I had to watch many of my young classmates, and even some of my former students, go off and die in the war. As a result, I had had enough and decided to temporarily relocate to America in May of 2016.
I first moved to Toledo through the Au Pair program, where foreign educators work as live-in nannies and teachers for the young children of affluent families in the United States.  I also volunteer part-time as a foreign-language instructor for Americans interested in learning Ukrainian as a second language. I met my future husband while I was teaching the Ukrainian language to Americans, and now, several years later, we have a beautiful five-year-old daughter named Jasmine and are living in Perrysburg.
Still, I wanted to continue my education. And from my experiences as a recent immigrant to America, I also wanted to find ways to help people born in other countries to protect their rights in the United States. As a result, in 2020 I took the LSAT exam and was able to enroll in the University of Toledo College of Law.  I cannot tell you how challenging it has been to compete with native English speakers in law school when five years ago I did not even speak English! I am competing with many of the best and brightest native-born Americans, and the subject of law is already complex and filled with technical language.  However, I am now only a week away from graduating and taking the Ohio state bar exam. I am both very nervous but also very excited and proud to have this incredible opportunity.
The Toledo area has shown that it is filled with great people. As many of you reading may know, Russia invaded Ukraine in early 2022. As a result, I and a fellow classmate, Hope Luther, founded Toledo Helps Ukraine (also known as 4UA.org), a local nonprofit dedicated to providing aid and assistance to Ukraine and its people.  The goals are to deliver physical aid directly to the country during the war, to locate and resettle Ukrainians trying to flee the country here in America under the Uniting for Ukraine initiative, and later to help rebuild many of the civic institutions in Ukraine, after the war has ended.
The nonprofit was started when I, and many of my wonderful classmates and University of Toledo faculty, held a rally in March 2022 on the UT campus.  Roughly 500 people, as well as many news outlets, attended! From there, we founded the nonprofit and began collecting donations of funds and physical goods for Ukraine.  To assist with the delivery of some of these goods, I even traveled back to my home country to help deliver and purchase goods from neighboring countries for additional aid.  I met many affected families, as well as soldiers during my visit. It was a harrowing trip.
Thankfully, Toledo Helps Ukraine has received overwhelming support from Toledo and surrounding areas. The people of Toledo have been so generous in donating money and supplies. So far, we have shipped four shipping containers of aid to Europe where it has all been distributed to hospitals and distribution centers in Ukraine. We have now largely moved to our second goal of resettling Ukrainians here in America, so many Toledo-area residents have volunteered to either host or sponsor (as of today 51) Ukrainian individuals and complete the application process for Uniting for Ukraine, the government's initiative to help grant parole status to hundreds of thousands of Ukrainians.  (If you would be interested in helping, please contact us at ToledoHelpsUkraine.org!)
None of this would have been possible without the kind and compassionate generosity of Toledoans. Toledo has enabled me to raise a family, start a business, found a nonprofit, and earn a prestigious education.  I am now also a full-fledged American citizen. I have met so many wonderful people and made so many incredible connections that most foreigners might not have the chance to (I have been fortunate enough to meet local celebrities and affluent business owners, and I personally met with Mike DeWine multiple times to discuss the war).  I know some people may criticize the "American Dream," but I personally can tell you that ANYTHING is possible, even as a foreigner, if you are supported by a great community like Toledo.  Thank you for making my dreams come true!
—
This project was led by Betsy Rose Ujvagi, Welcome TLC advisory committee member and our very first Immigrant Heritage Month storyteller.
About Welcome Toledo-Lucas County (TLC)
Welcome TLC, housed at the Toledo Lucas County Public Library, is a cross-sector network of community partners, including the Lucas County Board of Commissioners, and the Human Relations Commission of Toledo. Welcome TLC's mission is to build a more welcoming and inclusive community for immigrants, refugees and people of diverse cultures that supports a vibrant civic, economic, and social fabric for all.
In 2019, Lucas County, led by the leadership of Welcome TLC, achieved the national designation as a Certified Welcoming community, becoming the second county in the country and second community in the state to receive the designation. The City of Toledo achieved the designation in 2022, making Toledo and Lucas County the first city and county, nationally, to be certified together.
Did you like this blog post? Keep up to date with all of our posts by subscribing to the Library's newsletters!