"Sorry, I Have Movie Club:" Join the Library's Film Discussion Groups
Posted on October 28, 2022
If you love watching and discussing movies (but referring to them as "films") and feeling all cool about it, join your Library friends at one of our two online discussion groups exclusively for curious cinephiles.
Forget it, Jake. It's Film Discussion Group
In November we are watching/discussing Chinatown!
A perfect example of post-production code noir, Chinatown sneers at the limitations Hollywood imposed on itself for decades with gritty portrayals of greed, corruption, violence, and some very questionable family values.
This is a must-see classic 70s noir starring a young, handsome Jack Nicholson and Faye Dunaway who can rock a wardrobe (and an eyebrow pencil) like no other. Register here!
Documentary Discussion Group
While AC/DC encourages us to salute those about to rock, it is equally important to remember those that have rocked before us.
This month the Documentary Discussion Group salutes indigenous rockers by watching Rumble: The Indians Who Rocked the World.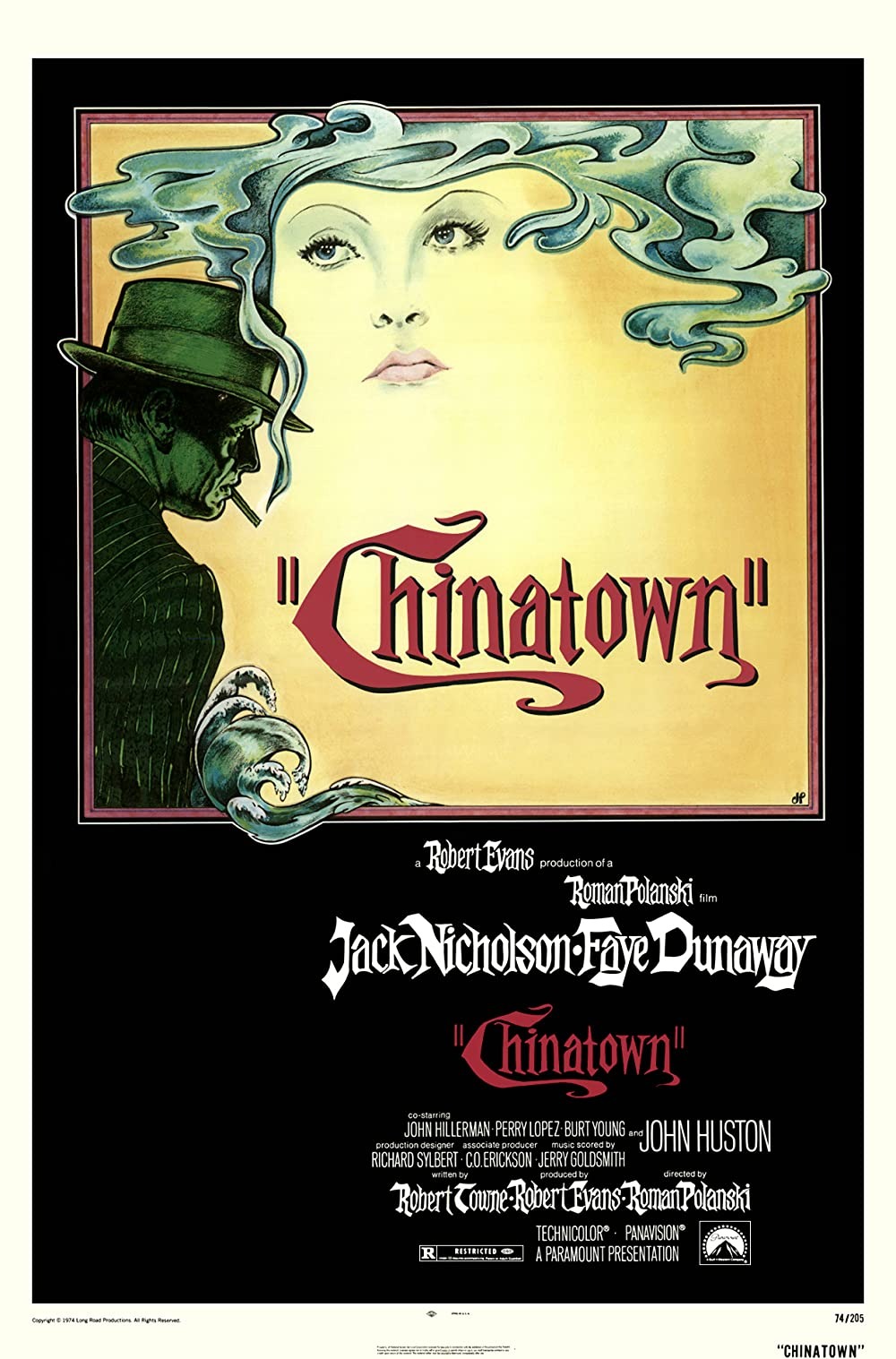 Jack Nicholson is private eye Jake Gittes, living off the murky moral climate of sunbaked, pre-war Southern California. Hired by a beautiful socialite (Faye Dunaway) to investigate her husband's extra-marital affair, Gittes is swept into a maelstrom of double dealings and deadly deceits, uncovering a web of personal and political scandals that come crashing together.
Winner of the Best Original Screenplay Award at the Academy Awards. Winner of the Best Director, Best Actor and Best Screenplay Awards at the Golden Globes and the BAFTA Awards.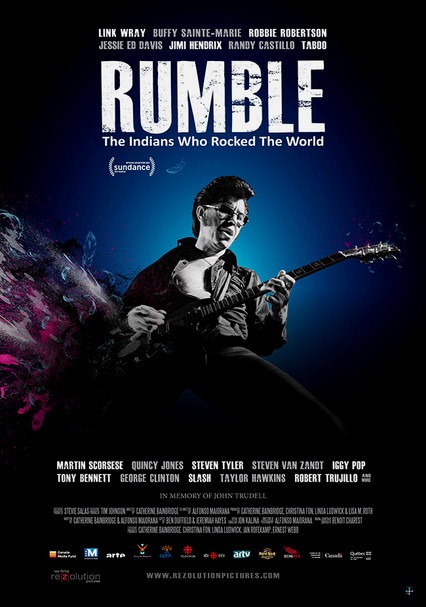 This revelatory documentary brings to light the profound and overlooked influence of Indigenous people on popular music in North America. Focusing on music icons like Link Wray, Jimi Hendrix, Buffy Sainte-Marie, Taboo (The Black-Eyed Peas), Charley Patton, Mildred Bailey, Jesse Ed Davis, Robbie Robertson, and Randy Castillo, RUMBLE: The Indians Who Rocked the World shows how these pioneering Native American musicians helped shape the soundtracks of our lives.
Winner of a Special Jury Award for Masterful Storytelling at the Sundance Film Festival and Best Documentary at Hot Docs.
Did you like this blog post? Keep up to date with all of our posts by subscribing to the Library's newsletters!