Stories of Women Veterans
While there is an abundance of excellent literature offering perspectives of veterans who served in the military, the majority have one common denominator: they are written from the male point-of-view. The following is a list of books about women who served on the front lines. They share their wisdom, heartbreak, and challenges of serving in the military.
Large print
Senator Tammy Duckworth describes her time in the military during Operation Iraqi Freedom. She was a female pilot when an insurgent's RPG shot down her helicopter. In her memoir, she describes her childhood filled with poverty and war, learning to walk on prosthetic legs, and path to the U.S. Senate.
hoopla eAudio
Thorpe traces the paths of three soldiers over the course of twelve years during their time in the military. The women become friends and we watch them interact and struggle to stay connected to family back home. We watch them drink too much, have affairs, and deal with the death of fellow soldiers.
Benedict writes about five women who served in Iraq between 2003-2006, tracing back to their childhoods through their enlistment in the military. Benedict follows them during their training, to Iraq, and home again, while offering suggestions how the military can improve conditions for female combat soldiers in war zones.
eBook
This book depicts the true story of female aviators who fought during World War II. They were part of WASP, Women Airforce Service Pilots, who helped forge the path for future women in the military. Initially their service was publicized to boost morale, but eventually the program ended as male flight instructors complained the women were stealing their jobs.
hoopla eAudio
Cobbs examines the Signal Corp's female telephone operators during World War I. Under orders from General Pershing, 223 bilingual operators—referred as the Hello Girls— were sent to Europe to organize communications between the Allies. Cobbs explores the challenges the women faced in foreign countries during the war.
eAudiobook
|
eBook
|
hoopla eAudio
MJ Hegar was serving her third tour of duty in Afghanistan, flying combat search and rescue missions, when she was shot down. Despite being wounded, she fought the enemy to help save lives, which earned her a Purple Heart and the Distinguished Flying Award. Later, she fought to eliminate the military's Ground Combat Exclusion Policy, which prevented women from serving in combat roles in the military.
hoopla eAudio
Ann Dunwoody became the first woman to achieve the rank of four-star general in 2008. After four decades in the Army, she shares wisdom that she learned from her first command of 100 soldiers to her last job of leading 69,000 employees in a billion-dollar enterprise.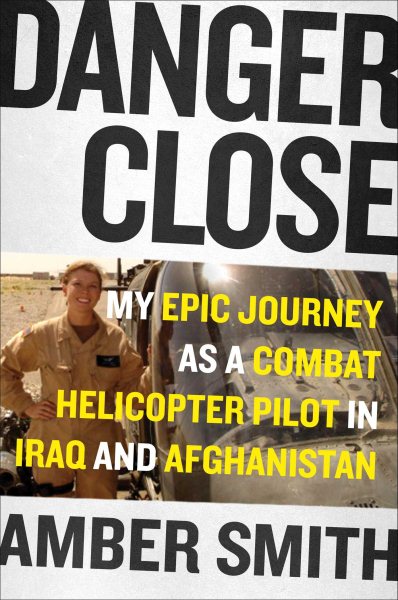 hoopla eAudio
Smith flew missions in 2005 and 2008 over Afghanistan and Iraq to scout IEDs—even under fire sometimes. Smith details her decision to join the Army, describes basic training and flight school, and chronicles the "boys club" mentality of aviation. A memoir for any woman seeking a career in military aviation.
Rivers follows the lives of three women soldiers who fought in Afghanistan and helped gather intelligence by gaining the trust of Afghan women. The focus of the book is on the Female Engagement Teams (FET) and the incredible roles they played in aiding the military. The views from the front line offer compelling stories that are unforgettable.
Looking for more related content?
Here are a few selections just for you!
I've curated a little selection of books you might want to add to your beach bag when you feel like skipping town. Isolate yourself in a hammock and get reading!

The Breaking Bad saga is wrapping up with the final season of Better Call Saul. If you're looking to recapture the edge of your seat twists and turns that show provides, these are the books for you.