Blog
The Blog of Toledo Lucas County Public Library
10 Influential Songs to Celebrate Black History Month
Posted over 5 years ago by Tim P
Music has always been about shared experiences in life. For any emotion one feels, it's relatively easy to find a corresponding song. The same holds true with society where groups of people share songs to connect on a deeper level. The Black experience has a long history, so it would be impossible to cover it in a meager blog. This blog post only focuses on pop songs released in the last sixty years. Please note, these songs aren't ranked in any particular way. There are no marks for popularity, and they aren't listed in order of importance. They are all just influential in some way.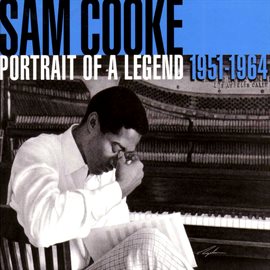 "A Change Is Gonna Come" by Sam Cooke

Sam Cooke was perhaps THE premier pop performer of the Sixties. His smooth voice and slick songs about young love and dancing were beloved by millions, but popularity didn't mean acceptance. One night in 1963, his band, tired from the road, were turned away from a hotel. This was the last straw for Cooke. Spurred on by the protest songs of the era and a desire to make a difference, Cooke wrote A Change Is Gonna Come. It was a huge risk for him. Directly addressing the treatment of African Americans, he tossed aside his usual light fare. Upon release, the song was immediately accepted as an anthem by the Civil Rights Movement. Unfortunately, Cooke never saw that, having died two weeks before.

Stream it via hoopla or check it out on CD.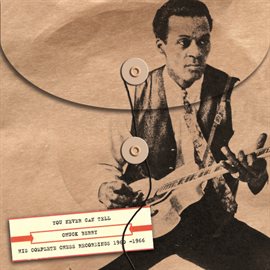 "Brown Eyed Handsome Man" by Chuck Berry

Unlike Cooke, Chuck Berry chose to cloak his intention, but those in the know picked up on the lyrics' meaning right away. Brown Eyed Handsome Man was a euphemism for black, and Berry, always an incredibly clever lyricist, tells some examples of triumph throughout history, ending with Jackie Robinson.

Stream it via hoopla or check it out on CD.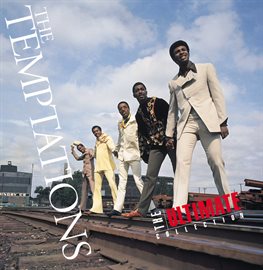 "Ball of Confusion" by The Temptations

In the early Seventies, Motown Records were seen as a slick hit-making label, safe for the masses. Label head Berry Gordy steered clear from politics and controversy for the sake of record sales. It was Norman Whitfield and Barrett Strong who wanted to start addressing the social issues of the day. And they did a brilliant job with Ball Of Confusion, recorded by The Temptations (who were, as a hugely popular group, also reluctant to rock the boat). Spitting out a series of complaints over a sinewy groove, the song proved to be immensely popular, opening Motown up to include political music at last.

Stream it via hoopla or check it out on CD.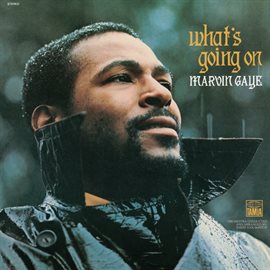 "What's Going On" by Marvin Gaye

Inspired by Ball Of Confusion, Gaye grew tired of singing love songs and wanted to expand into socially conscious music. Berry Gordy didn't think anyone was ready for such a romantic singer to sing political songs. Gaye said that he wouldn't deliver another album unless he could do what he wanted. So he recorded What's Going On, which was written by Obie Benson from the Four Tops along with Al Cleveland and Gaye himself. Gordy hated it, not for its politics, but because he thought it was a terrible song. It sold over 200,000 copies in its first week.

Stream it via hoopla or check out the CD.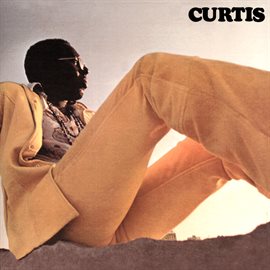 "(Don't Worry) If There's A Hell Below We're All Gonna Go" by Curtis Mayfield

Mayfield was the leader of soul greats The Impressions, and had been leading them into a more socially conscious direction slowly. On the first track of his first solo album, he exploded. Starting out with a cacophony of voices, Mayfield starts spitting slurs for different groups of people. Then the man, one of the smoothest, most mellow singers of all time, screams. All of the rage and frustration of all of the mistreatment he had felt comes tearing out of him and the result is horrifying and cathartic at the same time. An absolutely astonishing piece of music.

Stream it via hoopla or check it out on CD.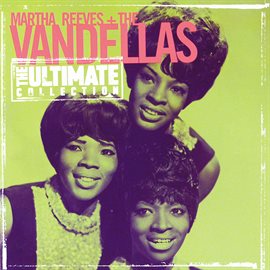 "Dancing in the Street" by Martha and the Vandellas

When Dancing In The Street was released in the summer of 1964, it wasn't seen as anything but a fun party song. It mentioned Philadelphia, Washington D.C., Baltimore, and Detroit, all cities with large African American populations. That same summer, the Civil Rights movement took off in earnest, and people in those cities took to marching, adopting the song as their soundtrack. Some people amended the chorus to "Fighting in the street". As for Martha Reeves herself, she never saw it as anything other than a light hearted song.

Stream it via hoopla or check it out on CD.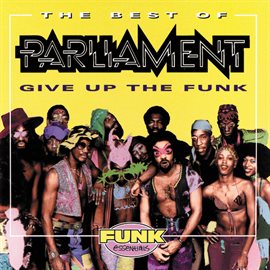 "Chocolate City" by Parliament

In sharp contrast to Dancing In The Street which was re-interpreted by the Civil Rights Movement, Chocolate City makes its allegiance clear right from the start. Also mentioning cities with large Black populations, it focuses on the nation's capital, and George Clinton isn't singing about dancing in the streets. He's telling the world (We're) "gaining on you!"

Stream it via hoopla or check it out on CD.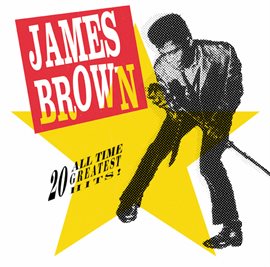 "Say It Out Loud-I'm Black And I'm Proud" by James Brown

Often considered one of the forerunners of rap, Say It Out Loud-I'm Black And I'm Proud is also a significant touchstone in how people refer to themselves. In the late Sixties, the polite term for African Americans was Negro. Calling someone "Black" was considered something of a put down. In the song, James Brown says that he is proud of being BLACK and he insists that the audience say it too. As homage, the song has been sampled in countless hip-hop songs.

Stream it via hoopla or check it out on CD.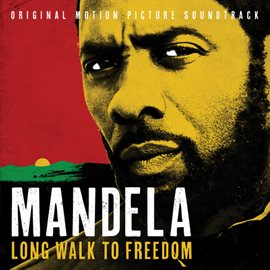 "The Revolution Will Not Be Televised" by Gil Scott-Heron

In The Revolution Will Not Be Televised, Scott-Heron ridicules (then contemporary) politicians, media figures and advertising we wouldn't be seeing when the revolution happens, because the media would never cover it. With a savage wit and sense of humor, Scott-Heron calls out consumerism, and complacency in times of crisis. And while many of the references seem dated, the message is still echoed today.

Stream it via hoopla or check it out on CD.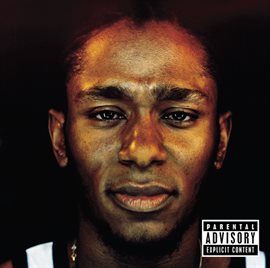 "Umi Says" by Mos Def

On Umi Says, from the 1999 album Black On Both Sides, Mos Def raps about what the Black Experience means to an individual. Talking to his Umi (mother) and Ami (father), he wonders what he can do, both for his family and his people, to make the world a better place. He does so by putting his heart and soul into a song, just as all of these people did.

Stream it via hoopla or check it out on CD.
---
Disclaimer: Audience discretion advised. Lyrical content may not be appropriate for all audiences.
OTHER ITEMS YOU MAY ENJOY