20 Memoirs to Celebrate Women's History Month
This Women's History Month, let's celebrate the diversity of the female experience. Listed below are 20 memoirs written by women from all walks of life. Hike along with Cheryl Strayed as she ventures up the Pacific Crest Trail alone, sit with Marjane Satrapi as she discusses womanhood with her Iranian family, laugh with Tina Fey as she relives her nerdy childhood, or cry with Sonali Deraniyagala as she loses her entire family to a tsunami. Regardless of which book you pick up, rest assured, all of these women have something powerful to share with us. Enjoy learning from these phenomenal women and remember, like Beyonce says, "Who run the world? Girls!"
Books
Wild: From Lost to Found on the Pacific Crest Trail by Cheryl Strayed

Formats: Print | Large Print | Audiobook | Pocket Audiobook | eBook | eAudiobook

A powerful, blazingly honest, inspiring memoir – the story of a 1,100 mile solo hike that broke down a young woman reeling from catastrophe — and built her back up again.

This book was also made into a major motion picture – check it out on DVD or Blu-ray.
Muslim Girl: A Coming of Age by Amani Al-Khatahtbeh

Formats: Print

Describes the author's adolescence as a Muslim girl in post-9/11 America, including how she dealt with Islamophobia, how she created a website (Muslim Girl) that became a cultural phenomenon, and how she feels about America's political climate.
Hold Still: A Memoir with Photographs by Sally Mann

Formats: Print | eBook | eAudiobook

The author tells her family's history in photographs and words, after sorting through a box of old papers that revealed scandals, alcohol and domestic abuse, affairs, family land ownership, and racial complications.
My Beloved World by Sonia Sotomayor

Formats: Print | Audiobook | eBook | eAudiobook

The first Hispanic-American on the U.S. Supreme Court shares the story of her life before becoming a judge, describing such experiences as her youth in a Bronx housing project, her relationship with a passionately spiritual grandparent, the ambition that fueled her ivy-league education and the individuals who helped shaped her career.
Reason for Hope: A Spiritual Journey by Jane Goodall with Phillip Berman

Formats: Print | Large Print | eBook | eAudiobook

The distinguished scientist draws on her experiences and spiritual beliefs to explore the higher purpose to life, explaining how this can be best served by demonstrating a deep respect for life in all its forms and a commitment to the understand the spiritual ties between humankind and the natural world.

There's also a documentary that was produced in conjunction with the book – check it out on DVD.
A Piece of Cake: A Memoir by Cupcake Brown

Formats: Print

This book is unlike any memoir you'll ever read. Moving in its frankness, it is a relentless tale of a resilient spirit who took on the worst of contemporary urban life and survived it with a furious wit and unyielding determination. Cupcake Brown is a dynamic and original storyteller who will guide you on the most satisfying, startlingly funny, and genuinely affecting tour through hell you'll ever take.
Embroideries by Marjane Satrapi

Formats: Graphic Novel

A graphic novel in which the author shares stories told by her Iranian grandmother, mother, aunt, friends, and neighbors gathered for an afternoon tea.
Wave by Sonali Deraniyagala

Formats: Print | Audiobook | eBook | eAudiobook

A memoir of the author's experiences as a survivor of the 2004 tsunami that killed her parents, husband, and two young sons recounts her struggles with profound grief and survivor's guilt and her gradual steps toward healing.
Blackout: Remembering the Things I Drank to Forget by Sarah Hepola

Formats: Print | Audiobook | eBook

A memoir of unblinking honesty and poignant, laugh-out-loud humor, Blackout is the story of a woman stumbling into a new kind of adventure — the sober life she never wanted. Shining a light into her blackouts, she discovers the person she buried, as well as the confidence, intimacy, and creativity she once believed came only from a bottle. Her tale will resonate with anyone who has been forced to reinvent or struggled in the face of necessary change. It's about giving up the thing you cherish most — but getting yourself back in return.
I Am Malala: The Story of the Girl Who Stood Up for Education and Was Shot by the Taliban by Malala Yousafzai

Formats: Print | Large Print | Audiobook | eBook | eAudiobook

When the Taliban took control of the Swat Valley, one girl spoke out. Malala Yousafzai refused to be silenced and fought for her right to an education. On Tuesday October 9, 2012, she almost paid the ultimate price.
Redefining Realness: My Path to Womanhood, Identity, Love & So Much More by Janet Mock

Formats: Print | eAudiobook

A journalist and activist offers her perspective on the realities of being young, multi-racial, economically challenged, and transgender, recounting her disadvantaged youth and decision to undergo gender reassignment surgery at the age of eighteen.
Hunger Makes Me A Modern Girl by Carrie Brownstein

Formats: Print | eBook | eAudiobook

The guitarist and vocalist of feminist punk trio Sleater-Kinney presents a candid and deeply personal assessment of life in the rock-and-roll industry that reveals her struggles with rock's double standards and her codevelopment of the comedy Portlandia.
I Feel Bad About My Neck: And Other Thoughts on Being a Woman by Nora Ephron

Formats: Print | Large Print | Audiobook | eBook | eAudiobook

A collection of essays offers a humorous look at the ups and downs of being a woman of a certain age, discussing the tribulations of maintenance and trying to stop the clock, menopause, and empty nests.
The Year of Magical Thinking by Joan Didion

Formats: Print | Large Print | Audiobook | Pocket Audiobook | eBook | eAudiobook

An autobiographical portrait of marriage and motherhood by the acclaimed author details the critical illness of her daughter, Quintana Roo, followed by the fatal coronary of her husband, John Gregory Dunne, and her daughter's second bout with a life-threatening ailment, and her struggle to come to terms with life and death, illness, sanity, personal upheaval, and grief.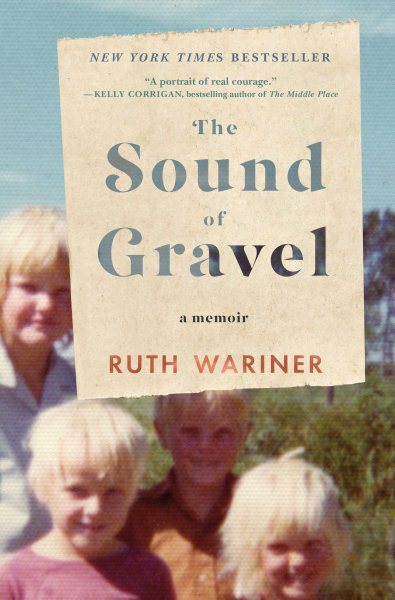 The Sound of Gravel by Ruth Wariner

An account of the author's coming-of-age in a polygamist Mormon cult describes her childhood on a farm in rural Mexico as one of her father's more than forty welfare-dependent children and her escape in the aftermath of a devastating tragedy.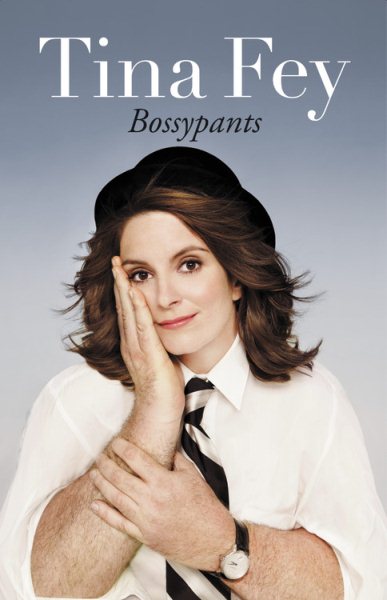 Bossypants by Tina Fey

Formats: Print | Large Print | Audiobook | Pocket Audiobook | eBook | eAudiobook

From her youthful days as a vicious nerd to her tour of duty on Saturday Night Live ; from her passionately halfhearted pursuit of physical beauty to her life as a mother eating things off the floor ; from her one-sided college romance to her nearly fatal honeymoon, comedian Tina Fey reveals all, and proves that you're no one until someone calls you bossy.
The Girl with Three Legs by Soraya Mire

Formats: Print

A personal story of female genital mutilation. Mire reveals what it means to grow up in a traditional Somali family, where girls' and women's basic human rights are violated on a daily basis. She describes FGM is the ultimate child abuse, a ritual of mutilation handed down from mother to daughter and protected by the word "culture."
If You Ask Me (And Of Course, You Won't) by Betty White

Formats: Print | Large Print | Audiobook | Pocket Audiobook | eAudiobook

Drawing from a lifetime of lessons learned, seven-time Emmy winner Betty White's wit and wisdom take center stage as she tackles topics like friendship, romantic love, aging, television, fans, love for animals, and the brave new world of celebrity. If You Ask Me mixes her thoughtful observations with humorous stories from a seven- decade career in Hollywood.
Not That Kind of Girl: A Young Woman Tells You What She's "Learned" by Lena Dunham

Formats: Print | Audiobook | eBook | eAudiobook

In Not That Kind of Girl, Dunham illuminates the experiences that are part of making one's way in the world: falling in love, feeling alone, being ten pounds overweight despite eating only health food, having to prove yourself in a room full of men twice your age, finding true love, and most of all, having the guts to believe that your story is one that deserves to be told.
Zami, A New Spelling of My Name by Audre Lorde

Formats: Print

Zami is a fast-moving chronicle. From the authors vivid childhood memories in Harlem to her coming of age in the late 1950s, the nature of Audre Lordes work is cyclical. It especially relates the linkage of women who have shaped her . . . Lorde brings into play her craft of lush description and characterization. It keeps unfolding page after page.
Is there a topic you're interested in but don't see here?
Ask us – we'd love to help you find your next learning experience.
---
Featured Image Credit: Woman Reading (Pixabay Image 945427, CC0 Public Domain license).
Did you like this blog post? Keep up to date with all of our posts by subscribing to the Library's newsletters!