5 Books and Things to Do for National Park and Recreation Month! Go Outside and Visit a Park!
Every July, the National Park and Recreation Association (NRPA) celebrates National Park and Recreation Month, to promote building strong, vibrant, and resilient communities through the power of parks and recreation and to recognize the more than 160,000 full-time park and recreation professionals — along with hundreds of thousands of part-time and seasonal workers and volunteers — that maintain our country's local, state, and community parks.
In 2023, with the theme of "Where Community Grows," the NRPA is celebrating the vital role park and recreation professionals play in bringing people together, providing essential services and fostering the growth of our communities.
So get outside and celebrate some parks! Here are 3 books (and 2-ish parks) for you to learn about and visit all the great things that parks have to offer.
Frederick Law Olmsted longed to make the United States a better, more peaceful place for all, but he didn't know how. In a new country plagued by bitter political divisions, inequality, and greed, how could one person make a difference? Then Fred found his answer: he could build public parks. After winning a contest to design central park in the heart of New York City, Fred went on to create visionary designs all across America, including Prospect Park in Boston, Yosemite National Park in California, and even the Capitol Grounds in Washington, DC, where democracy thrives to this day. Fred never stopped working toward his goal of creating common ground for everyone in America. Fred's parks were–and still are–designed for all.
They've been dubbed America's best idea for a reason: get inspired, get outdoors, and discover the wild beauty of the United States with Moon USA National Parks…Whether you're trekking to striking vistas, rafting a wild river, or camping under the stars, find your park adventure with Moon USA National Parks.
Nick Offerman has always felt a particular affection for the Land of the Free-not just for the people and their purported ideals but to the actual land itself: the bedrock, the topsoil, and everything in between that generates the health of your local watershed. In his new book, Nick takes a humorous, inspiring, and elucidating trip to America's trails, farms, and frontier to examine the people who inhabit the land, what that has meant to them and us, and to the land itself, both historically and currently. In 2018, Wendell Berry posed a question to Nick, a query that planted the seed of this book, sending Nick on two memorable journeys with pals-a hiking trip to Glacier National Park with his friends Jeff Tweedy and George Saunders, as well as an extended visit to his friend James Rebanks, the author of The Shepherd's Life and English Pastoral. He followed that up with an excursion that could only have come about in 2020-Nick and his wife, Megan Mullally, bought an Airstream trailer to drive across (several of) the United States. These three quests inspired some "deep-ish" thinking from Nick, about the history and philosophy of our relationship with nature in our national parks, in our farming, and in our backyards; what we mean when we talk about conservation; and the importance of outdoor recreation, all subjects very close to Nick's heart. With witty, heartwarming stories and a keen insight into the human problems we all confront, this is both a ramble through and celebration of the land we all love.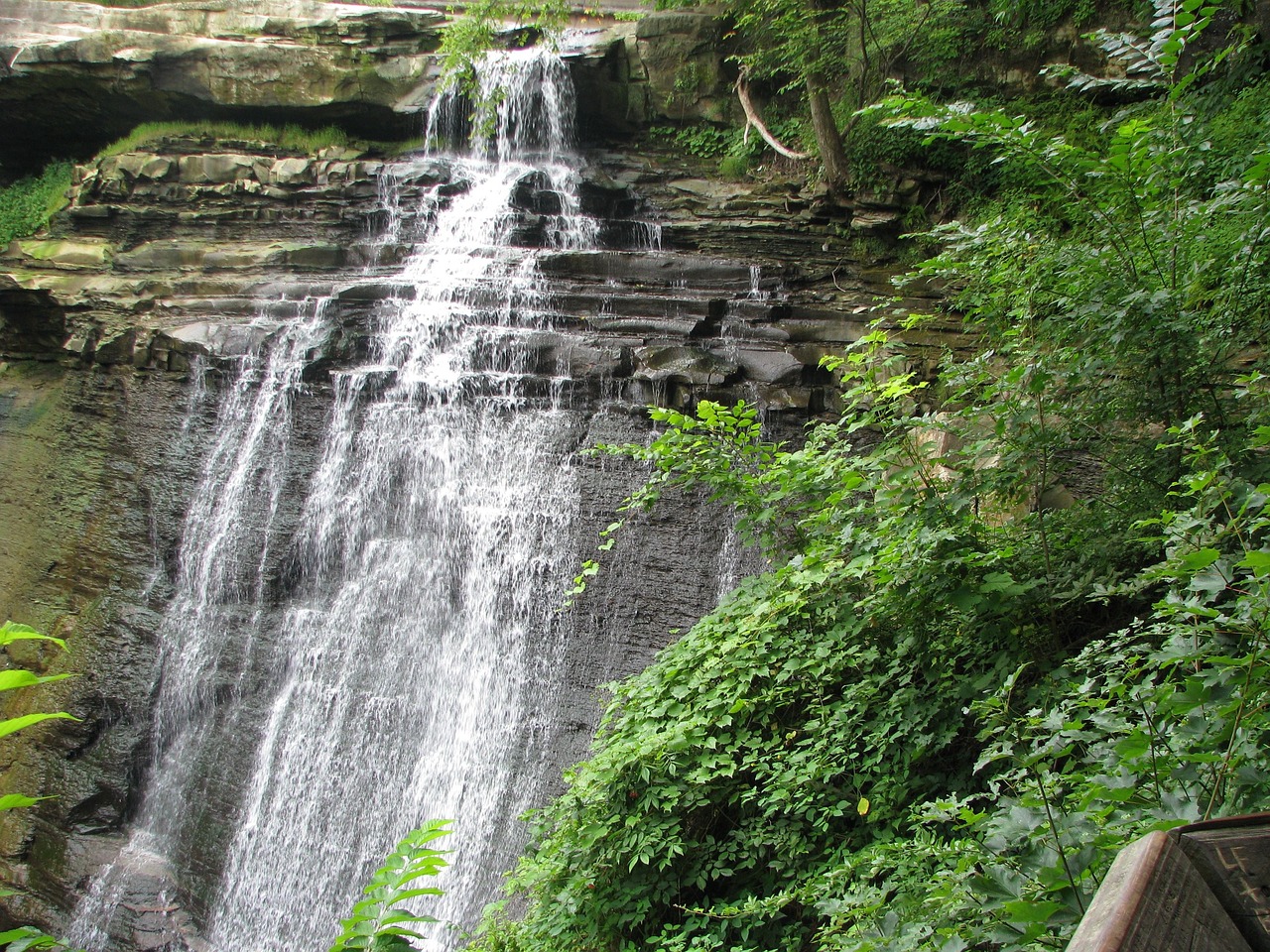 Just a short drive from Toledo, Cuyahoga Valley National Park makes a great weekend or day trip! From waterfalls to scenic trails and even a train (!) this National Park has plenty to do and is a perfect way to celebrate parks and nature.

Our friends at Metroparks Toledo offer one of the great park systems in the United States and is a must visit for anybody in the Toledo area. With 19+ parks, more than 12,000 acres, and 200 miles of trails, Metroparks Toledo are the perfect place to get your nature fix.
Summaries provided via the Library's catalog, which draws from multiple sources. Click through to each book's title for more information.
Did you like this blog post? Keep up to date with all of our posts by subscribing to the Library's newsletters!