Calling All Bridgerton Fans
So, you've finished binge watching Bridgerton. Now what? To satisfy your need for more romantic comedy during Regency England, take a gander at these reads below. You may just find something to your satisfaction until the next season comes around.
A Library card and PIN will be required to access many of the resources listed. Need help with your card or PIN? Contact your nearest location or call 419-259-5200. Need a new card?

Overdrive eBook
|
Overdrive eAudio
Jeremy Malcom is looking for a wife, but he has super high expectations for perfection. When he meets Selina Dalton, he gets mixed up in a revenge plot!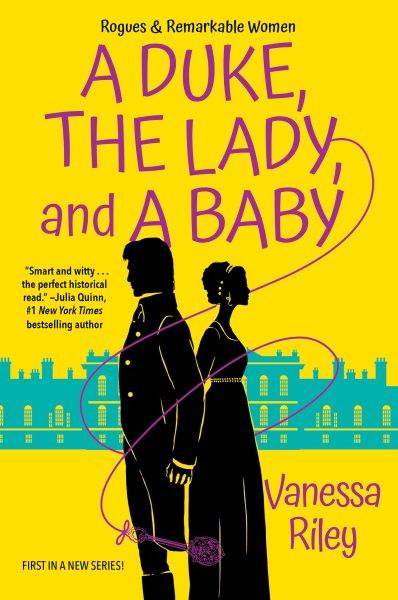 Overdrive eBook
|
Overdrive eAudio
|
hoopla eBook
|
hoopla eAudio
West Indian heiress Patience Jordan ends up getting the chance to be a nanny after being falsely imprisoned. She takes the job, even knowing that it means that she will have to work for her late husband's cousin—who also happens to be the Duke of Repington.
Overdrive eBook
|
Overdrive eAudio
Lady Violet Grey and Lord James Audley have been married for five years but haven't spoken in four after they had a huge fight. Word gets to Violet that James is seriously injured. When she rushes to his side, she finds that it was all a trick. A game of manipulation ensues.
Overdrive eBook
|
Overdrive eAudio
When a writer for a newspaper column on men becomes famous, she finds herself on the run. However, she witnesses a murder and finds herself suddenly having to join forces with Detective Inspector Andrew Eversham.
Overdrive eBook
|
Overdrive eAudio
Darcy and Elle agree on one thing: their one date certainly did not go well at all. However, Darcy is tired of her brother trying to set her up on dates and Elle needs a date for the holidays. The two join forces and decide to fake a whole relationship to get everyone off their backs. They didn't count on falling for each other though!
Book on CD
|
Overdrive eBook
|
Overdrive eAudio
Dani Brown wants a friend with benefits. Zafir Ansari needs publicity for his children's charity. After a video of Zaf rescuing Dani from a fire drill goes viral, he begs her to be his fake girlfriend to reap the benefits of the publicity.
Dangerous Alliance By Jennieke Cohen
hoopla eBook
|
hoopla eAudio
Lady Victoria is the younger daughter of an earl who is most likely spending her time helping her father run his estate between London seasons. Victoria doesn't feel the pressure to get married until her older sister returns home after escaping her husband's abuse.
Overdrive eBook
|
hoopla eAudio
Lady Alexandra Stafford is a young woman embarking on her first London season with her two best friends, Ella and Vivi. As they are introduced to society, Alex is drawn to Gavin, the Earl of Blackmoor, who is a friend to her older brothers and is grieving the recent death of his father. Alex and Gavin develop feelings for each other and begin to question who is responsible for his father's death.
Overdrive eBook
Set in the Victorian era, Mary, a young orphan, is rescued from the streets and brought up in a finishing school. After graduating, she learns that the school is a front for an all-female espionage agency. She is recruited by the headmistresses, but she worries that her biracial status could result in her dismissal.
Overdrive eBook
|
Overdrive eAudio
Nesta Archeon is forced to become High Fae after joining the Cauldron. She is easily angered by Cassion, the battle-scarred warrior whose position in the Feyre's Night Court keeps him constantly circling her. What's more, the human queens have forged a dangerous new alliance that further threatens the peace of the Fae World.
Overdrive eBook
A food writer that goes by the name of Cranky, Agnes Crandall's life gets a bit crazy when a dognapper invades her kitchen one night to try and steal her dog, Rhett. Add in a hitman named Shane who has a big hit scheduled, a rival trying to take him out, and a supposed babysitting gig for a little kid named Agnes. Well, it turns out that the gig isn't for a kid. And there's also about 5 million dollars hidden somewhere!