Campfire Stories
As a child, I was fortunate to come from a long line of storytellers and a mother who always said, "Never let the truth get in the way of a good story". Add to that, I was a gullible kid where campfires and stories were at the heart of my summer fun.
The scent of a wood fire, marshmallows toasting or burning, and a dark night are all it takes to remind me of the James Whitcomb Riley 1885 poem, Little Orphant Annie. My Grandmother, an orphan at age seven, loved to recite it to me.
An' all us other children, when the supperthings is done, We set around the kitchen fire an' has the mostest fun A-list'nin' to the witchtales 'at Annie tells about, An' the Gobble-uns 'at gits you Ef you Don't Watch Out!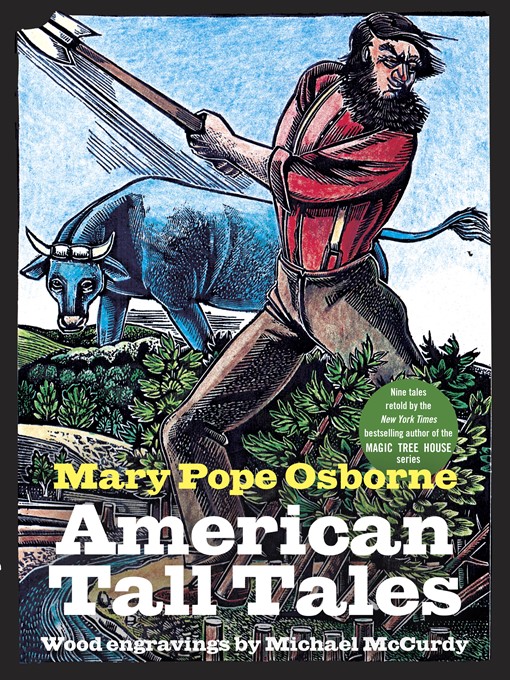 It doesn't matter if you want to enjoy a good story, scare your cousins, or traumatize some scouts, the library has great campfire stories everywhere. Start your adventure in the 101 – 133s where you will find ghost stories, paranormal and UFOs.
Move to the 398s and find wonderful fairy tales and folklore, including Paul Bunyan, John Henry, and great legends about why things came to be such as "why the possum has a naked tail" in The Coyote Bead. These stories are great for campfires with small children who still wonder but maybe aren't quite ready to be scared. I took Irish Fairy and Folk Tales, edited by W. B. Yeats, off the shelf and was quickly lost in a world of fantasy.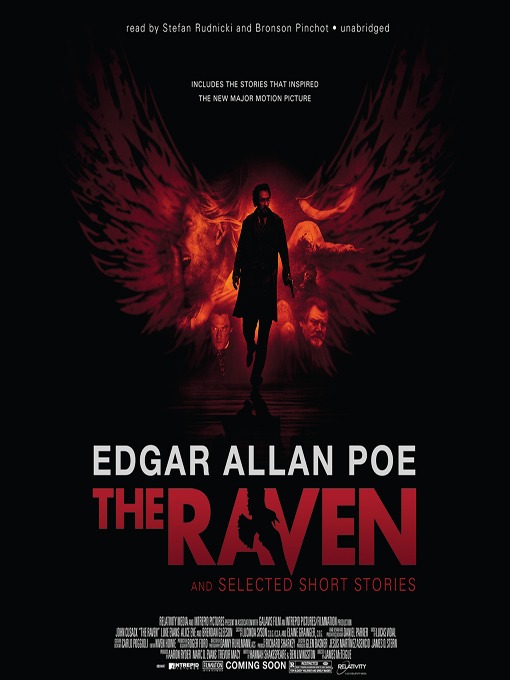 Hiking through the Dewey system, we land in the 800s where we may find poems to scare, stories to frighten and anthologies the world around. On to the 900s with true historic tales of mayhem and hysterics are all very suitable for the campfire either at home or away. This is where the shipwrecks are waiting to be discovered.
Don't forget, audios on the way to the campfire may get you in the mood for a scary good time.
An' little Orphant Annie says, when the blaze is blue, An' the lampwick sputters, an' the wind goes woooo! An' you hear the crickets quit, an' the moon is gray, An' the lightnin'bugs in dew is all squenched away,– You better mind yer parunts, an' yer teachurs fond an' dear, An' churish them 'at loves you, an' dry the orphant's tear, An' he'p the pore an' needy ones 'at clusters all about, Er the Gobble-uns 'll git you Ef you Don't Watch Out!
Regional Legends and Tales
Ohio's Historic Haunts: Investigating the Paranormal in the Buckeye State  by James A. Willis

"Many of Ohio's historically significant locations have developed a reputation for being haunted. While it might be almost impossible to prove the validity of the paranormal tales that surround them, one thing is clear: ghost stories help to keep history alive. But the questions remain: How did these stories get started? More important, are any of them tied directly to actual historic events? And do any facts support the ghost lore?" ~ Description from Publisher
Haunted Ohio: Ghostly Tales from the Buckeye State by Chris Woodyard

"In this book you'll meet the vengeful spirit of an Indian who wanted his skull back, a haunted antique party dress, a ghostly poisoner doomed to her own private hell, Thomas Edison and his machine to talk to the dead, the long-dead actress who still takes curtain calls, the headless motorcyclist of the Great Black Swamp. There are tales as old as Native American ghostlore, as new as the one about a haunted airplane. There are stories about haunted presidents and haunted swimming pools. There are tales of the dead and famous and of the faceless dead." ~ Amazon

If you like Haunted Ohio by Chris Woodyard, then you may also like the other books in the series … Haunted Ohio II, Haunted Ohio III, and Haunted Ohio IV.
Ghosts and Legends of Lake Erie's North Coast by Victoria King Heinsen

"The residents of Lake Erie's North coast have trouble leaving-even after they die. The area is flooded with the spirits of locals, some friendly, some not. Local ghost tour guide Victoria King Heinsen has a personal connection with every story, and her firsthand accounts will turn every paranormal skeptic into a believer." ~ Description from Publisher
Spooky Ohio: 13 Traditional Tales by Chris Woodyard

"Thirteen terrifying traditional ghost tales from Ohio for storytelling around the campfire. Written by the author of the popular Haunted Ohio series. A headless horseman, the vengeful ghost of a jilted bride, the Devil disguised as a black dog, and a sad little girl ghost are only a few of the terrors that roam these pages. These are the perfect source material for readers interested in folklore or storytellers looking for new scary tales. The chilling black-and-white illustrations will keep readers up at night!" ~ Amazon
Strange Ohio Monsters by Michael Newton

Strange Ohio Monsters is the first book-length survey of unknown creatures reported from the Buckeye State throughout recorded history. The list includes hundreds of Bigfoot sightings, serpentine monsters reported from several lakes, encounters with huge birds and winged creatures resembling prehistoric reptiles, meetings with 'Mothman,' giant snakes and lizards … and apparently thriving populations of creatures deemed officially extinct for generations. Beyond the 'normal' range of unidentified creatures, modern witnesses report sightings of humanoid giants and pygmies and lurking nocturnal predators.
The Big Book of Ohio Ghost Stories by James A. Willis

"When it comes to chronicling the haunted history and supernatural mysteries of Ohio, there is no author more knowledgeable about the subject matter than James Willis. He is hands down the most thorough in his research of the known information and the most tenacious in his investigations into the unknown and unexplainable. But more important than his comprehensive documentation is what James does with all the material he gathers–and that is to weave it into chillingly entertaining ghostly tales through his supreme talent as a master storyteller." ~ Mark Moran, Co-creator of the Weird U.S. book series
Ghosts of the North Coast: Legends, Mysteries and Haunted Places of the North Coast by Doug Dziama and Jennifer Dziama Teed

"From Lake Erie monsters to cursed Carousel horses to haunted wineries, Doug Dziama and Jennifer Dziama Teed explore some of the mysteries, legends and ghost tales of Northern Ohio. They delve into exorcisms, research a haunted fort which is also a massive burial ground, and discover the truth behind the infamous urban legend of Gore Orphanage." ~ Amazon
Haunted Ohio: Ghosts and Strange Phenomena of the Buckeye State by Charles A. Stansfield Jr.

"Dead presidents, swamp monsters, and spying spaceships figure prominently in this collection of eerie tales from the Buckeye State. From across the plains to the metropolitan centers of Cleveland, Columbus, and Cincinnati come a variety of stories and legends, including the phantom in Dayton's Woodland Cemetery who perches atop his tombstone, the pitiful spirits of the Millfield miners, the fearsome ghost of boatman Mike Fink, and many more." ~ Amazon
Great Lakes Folklore: Legends of the Five Sisters by Charles Cassady, Jr.

Superior. Michigan. Huron. Erie. Ontario. The Great Lakes have borne Native Americans, explorers, immigrants, bandits and entrepreneurs. Over the years the lake have inspired great tales of life on and around the water. What secrets do the Five Sisters hold deep? Cassady introduces you to the saga and tragedy of maritime ships; notorious lake monsters; and battles on and around the lakes.
Native American Legends of the Great Lakes and the Mississippi Valley selected and edited by Katharine B. Judson

"Told in a simple, unencumbered style, these stories and myths grow in depth and complexity upon each reading and provide rich material for understanding the peoples of a region whose cultures have received relatively little attention. An introduction by Peter Iverson highlights the divergent ways American Indian identity has been constructed through such legends. All ages can appreciate the strength, power, and beauty of these timeless legends and tales." ~ Description from Publisher
Michigan's Haunted Legends and Lore by Kristy Robinett

"Journey across the State of Michigan, rich in history, to read over 40 tales of the strange, the unusual, and the haunted of centuries past. Discover the spectral cries of the lost souls under a bridge, spirits who haunt a Westland school, the beloved Civil War horse whose spirit lives on, a wrongly accused town witch, UFOs that frighten those at a Michigan farm, and Michael Jackson's elaborate gravestone gift to entertainer Jackie Wilson. So settle into a comfortable chair, pour yourself a cup of coffee, and explore the depths of Michigan's Haunted Legends and Lore." ~ Description from Publisher
Campfire Tales
Ghost Stories
Haunting Tales, Fairy Tales, Folklore and Legends
Scary eAudiobooks
Looking for more scary stories or haunted tales?
Search our catalog using the following subject terms:
Fairy Tales
Folklore
Ghosts
Hauntings
Ghost Stories
Haunted Houses
Haunted Places
Horror Tales
Urban Folklore
---
Featured Image Credit: Campfire (Pixabay Image 1031141, Creative Commons license).
Did you like this blog post? Keep up to date with all of our posts by subscribing to the Library's newsletters!