Celebrate Women's History Month with Picture Book Biographies!
I love picture book biographies. When well done, they always make me want to seek out more information about the subject. Below, you'll find a selection of recent releases to celebrate phenomenal women …
I Dissent: Ruth Bader Ginsburg Makes Her Mark by Debbie Levy ; illustrated by Elizabeth Baddeley

Ages 4-8

A picture book portrait of the celebrated Supreme Court justice traces her achievements through the lens of her many famous acts of civil disagreement against inequality, unfair treatment and human rights injustice. By the author of We Shall Overcome: The Story of a Song.
Malala: Activist for Girls' Education by Raphaële Frier ; illustrated by Aurélia Fronty

Ages 6-9

A picture book biography of the Nobel Peace Prize-winning activist describes how as a teen she was violently targeted by the Taliban for her efforts to secure educational rights for girls.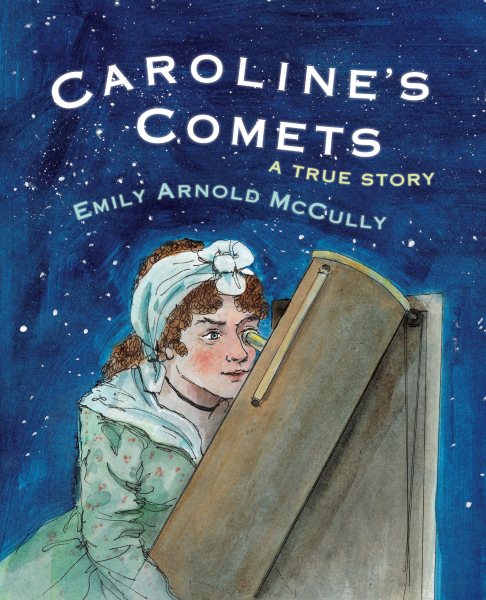 Caroline's Comets: A True Story by Emily Arnold McCully

Ages 6-10

Traces the illnesses and poverty that marked the early years of Caroline Hershel, the first woman ever to be officially employed as a scientist, describing how she and her brother built the greatest telescope of their age and made remarkable discoveries that are still being referenced today.
Swimming with Sharks: The Daring Discoveries of Eugenie Clark by Heather Lang ; pictures by Jordi Solano

Ages 5-8

A picture book introduction to the Japanese-American scientist, researcher and diver who became famously known as "The Shark Lady" because of her groundbreaking discoveries about shark behavior describes how in childhood she disregarded scary stories and admired sharks as graceful and clever sea creatures.
Dorothea's Eyes: Dorothea Lange Photographs the Truth by Barb Rosenstock ; illustrations by Gérard DuBois

Ages 8-12

A poetic introduction to the life and achievements of a founder of documentary photography describes the disability that inspired Dorothea Lange's photography career and her efforts to raise awareness about the unseen victims of the Great Depression. By the Caldecott Medal-winning author of The Noisy Paint Box.
Fearless Flyer: Ruth Law and Her Flying Machine by Heather Lang ; Illustrated by Raúl Colón

Ages 5-8

On November 19, 1916, at 8:25 a.m., Ruth Law took off on a flight that aviation experts thought was doomed. She set off to fly nonstop from Chicago to New York City. Sitting at the controls of her small bi-plane, exposed to the elements, Law battled fierce winds and numbing cold. When her engine ran out of fuel, she glided for two miles and landed at Hornell, New York. Even though she fell short of her goal, she had broken the existing cross-country distance record. And with her plane refueled, she got back in the air and headed for New York City where crowds waited to greet her. In this well-researched, action-packed picture book, Heather Lang and Raúl Colón recreate a thrilling moment in aviation history. Includes an afterword with archival photographs.
The Kid from Diamond Street: The Extraordinary Story of Baseball Legend Edith Houghton by Audrey Vernick ; illustrated by Steven Salerno

Ages 4-7

Audrey Vernick and Steven Salerno have again collaborated to bring us a captivating picture book about a compelling but little-known piece of baseball history. Beginning in 1922, when Edith Houghton was only ten years old, she tried out for a women's professional baseball team, the Philadelphia Bobbies. Though she was the smallest on the field, soon reporters were talking about "The Kid" and her incredible skill, and crowds were packing the stands to see her play. Her story reminds us that baseball has never been about just men and boys. Baseball is also about talented girls willing to work hard to play any way they can.
Miss Mary Reporting: The True Story of Sportswriter Mary Garber written by Sue Macy ; illustrated by C.F. Payne

Ages 5-8

Details the life and accomplishments of Mary Garber, the first woman to win the APSE award and inducted into the Hall of Fame of National Sportcasters and Sportswriters Association.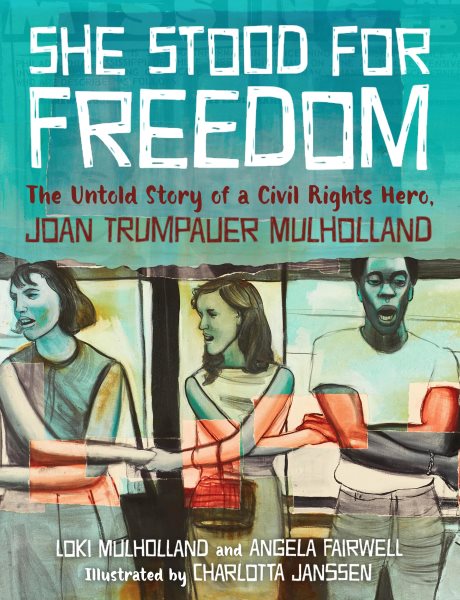 She Stood for Freedom: The Untold Story of a Civil Rights Hero, Joan Trumpauer Mulholland by Loki Mulholland and Angela Fairwell; illustrated by Charlotta Janssen

Ages 4-8

Presents a brief portrait of the life of the activist, from her childhood in 1950s Virginia to her work with the civil rights movement, including her participation in sit-ins and the Freedom Rides of 1961.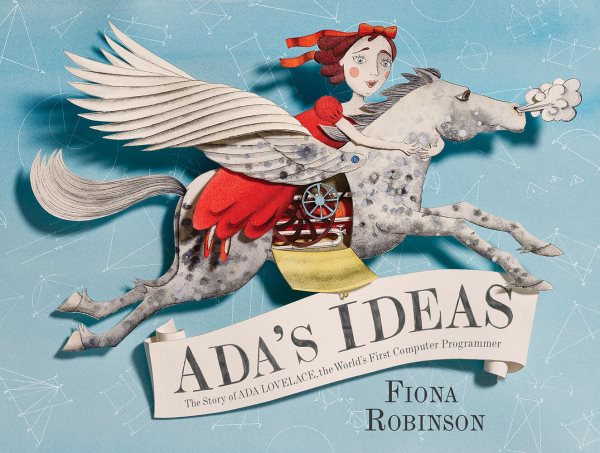 Ada's Ideas: The Story of Ada Lovelace, The World's First Computer Programmer by Fiona Robinson

Ages 6-9

A picture book introduction to the daughter of poet Lord Byron and mathematician Anna Isabella Milbanke describes how she blended her parents' educational approaches and forged a friendship with inventor Charles Babbage before developing a language for programming his computer-precursor Analytical Engine.

There's also an animated video of this book available on DVD.
The First Step: How One Girl Put Segregation on Trial by Susan E. Goodman ; illustrated by E.B. Lewis

Ages 6-9

Shares the inspiring story of Sarah Roberts and her 1847 case petitioning to be allowed to attend a white school to receive an equal education, explaining how her heroic efforts established key precedents and paved the way for important civil rights advancements.

This title is also available as an eBook.
Voice of Freedom: Fannie Lou Hamer, Spirit of the Civil Rights Movement by Carole Boston Weatherford ; illustrated by Ekua Holmes

Ages 9-12

The Caldecott Honor-winning author of Moses presents a collage-illustrated treasury of poems and spirituals inspired by the life and work of civil rights advocate Fannie Lou Hamer.

There's also an animated video of this book available on DVD.
Is there a topic you're interested in but don't see here?
Ask us – we'd love to help you find your next great read.
Did you like this blog post? Keep up to date with all of our posts by subscribing to the Library's newsletters!