Celebrating 150 Years of Paul Laurence Dunbar
Born June 27th, 1872 in Dayton, OH, Paul Laurence Dunbar was one of the first Black American poets to rise to national acclaim in his lifetime. As a young man, he worked as an elevator operator while writing his first two volumes of poetry. The second volume, Majors and Minors, was published in 1895 during Dunbar's short residence in Toledo, OH and with the help of two local benefactors who took great interest in his writing.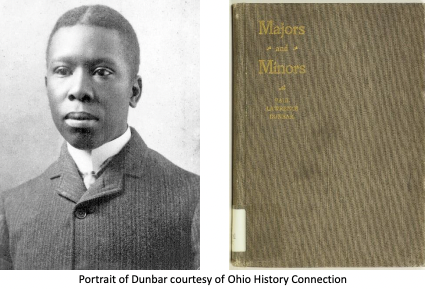 Dunbar wrote poetry in standard English but also, and some would say begrudgingly, in African-American Vernacular English. His poems written in dialect were the more popular amongst white audiences at the time and it was those poems, often laden with Black stereotypes, that gained him recognition. Dunbar struggled with this throughout his career, unhappy that his success as a serious writer relied upon him entertaining the biases of white editors and readers.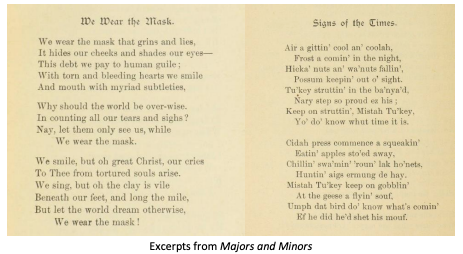 The Local History and Genealogy department at the Toledo Lucas County Public Library (TLCPL) is home to several original printings of Dunbar's including three first editions of Majors and Minors. Each of these first editions comes with its own unique story. One bears the signature of Dunbar himself, signed the year after the work was published when he was just 24 years old. The second holds the signature of one of his Toledo benefactors, Dr. Henry A. Tobey, superintendent of the Toledo State Hospital and lifelong friend to Dunbar. And the third comes from the personal library of former Toledo mayor, Samuel "Golden Rule" Jones. Jones's copy contains numerous notes in the margins exclaiming his admiration for the poet.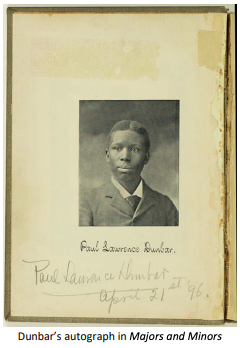 There is no doubt that Dunbar's time in Toledo was instrumental to his rise to fame. Upon its release, Major and Minors gained the attention of Harper's Weekly, a respected national publication. The periodical's favorable review of the book helped launch Dunbar to new levels of success.
Dunbar's influence remained strong beyond his untimely death at the age of 33. The author, Maya Angelou, notably used the last line of Dunbar's poem, Sympathy, to title her famous work, I Know Why the Caged Bird Sings, published in 1969.
In celebration of Paul Laurence Dunbar's 150th birthday, TLCPL's copies of Majors and Minors will be on display in the Local History and Genealogy department from June 24 – September 5, 2022. Browse and read a fully digitized copy of the work for free on TLCPL's Digital Collections page.
Did you like this blog post? Keep up to date with all of our posts by subscribing to the Library's newsletters!