Christmas Books and Movie Adaptations
Posted on November 20, 2020
Read and watch what brings you joy! This post needs to be read now (pre-Thanksgiving) so you can put your name on the holds list because they can fill up fast!

Christmas novels bring me lots of joy. I only just discovered them last year, what?! I can't believe I was missing out on these beautiful hallmarks of novels. Actually, a lot of Hallmark movies are based on these delightful novels. Allow me to pair them for you.
|
|
Finn goes back to Montana to figure out why his deceased father left a large sum of money to this strange nurse, Willa. He never expected to fall for her and love her son as his own by Christmas.
|
|
|
Seth and Layla get awkwardly, accidentally, publicly engaged but need to keep up the façade for her career… and his heart. Oh, be still, my heart.
|
|
|
|
|
Complete opposites growing up, Addie and Erich try, but fail, to avoid each other when Addie returns to their hometown. With a little prompting from her teacher, Addie just might forgive their differences.
|
|
|
|
|
Who doesn't love a Christmas story that starts in a New York City toy store? Let the love flow!
|
|
|
Holiday house swap, but wait, one of them gets Santa's village for their swap! Anything can happen at Christmas.
|
|
|
|
|
Tom loses his cool at the airport, is banned, and has to take the train home to Los Angeles to spend Christmas with his girlfriend. Tell me a story about a train ride at Christmas please!
|
|
A classic story of a lady looking for love and finding more than she ever imagined. Swoon.
|
|
A beautiful story of a rescue dog teaching everyone a lesson in the powers of love and goodwill. This is sure to warm your heart.
|
|
|
|
Forced into being a secret Santa in order to get his inheritance, Martin meets a police officer who teaches his introverted self that strangers are just friends they have not met yet. This is a beautiful story of what it means to give.
|
Miranda flies from San Francisco to London shortly before Christmas to find the father she never met. Ironically, she ends up spending time with the family she discovers is hers but is torn between telling the truth (and wrecking their image of her father) or taking the truth back to California with her.
|
A little orphaned girl goes to live with her uncle who has no idea what to do except what the instructions say: to love her. Magic, toy shops, love, and Christmas bring the pair an unexpected addition to their duo.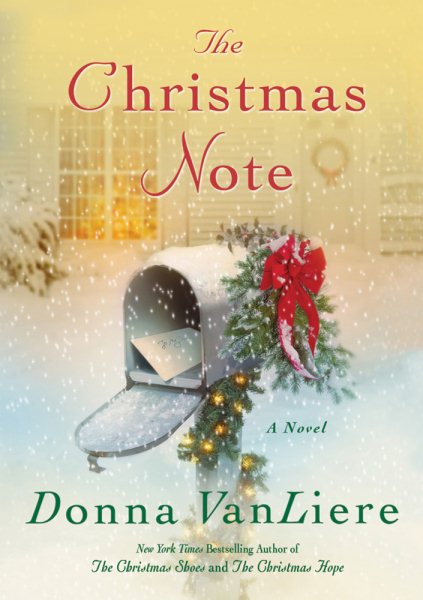 |
|
|
|
Two unlikely women become friends as one helps the other clear her deceased mother's apartment. They find a note that reveals a family secret that sends them on a journey to discover forgiveness, hope, and redemption.
Did you like this blog post? Keep up to date with all of our posts by subscribing to the Library's newsletters!