Comics and Graphic Novels for Mental Health Awareness Month
Anyone who has read a webcomic can probably guess that mental health and visual storytelling have a long and fascinating history together. From the anxieties of Charlie Brown to the childhood trauma of Mister Miracle, comics offer a varied and ever-evolving glimpse into mental illness. While none of these comics and graphic novels are substitutes for professional help, they nonetheless play a role in normalizing discussions of mental health, offer unique perspectives on the innumerable forms mental illness can take, and, perhaps most importantly, remind those who are struggling that they are not alone. So, dig out your library card and dive right in.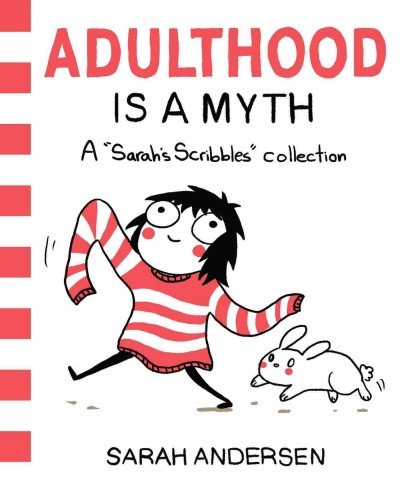 By Sarah Andersen
Based on the massively successful webcomic, Sarah's Scribbles, this semi-autobiographical collection is a fantastic access point for new readers. While reflecting many of the stressors faced by those in the so-called millennial generation, author and illustrator Sarah Andersen delves into social anxiety, feelings of inadequacy, and body image issues. Often hilarious and occasionally painfully relatable, Adulthood Is a Myth achieves something that I don't think can ever be overvalued: it reminds us that we're not the only ones with weird thoughts rattling around our brains.
By Adam Ellis
A series of short, autobiographical comics both new and culled from his webcomics (is a pattern emerging?), Adam Ellis's Super Chill is anything but—and it is all the better for it. Roughly chronicling the year following his departure from Buzzfeed, Ellis explores his anxieties over subjects as mundane as dirty dishes, selfies, and awkward small talk. While he never really presents any concrete solutions, Ellis truly offers a hopeful, creative perspective on the weirdness of everyday situations.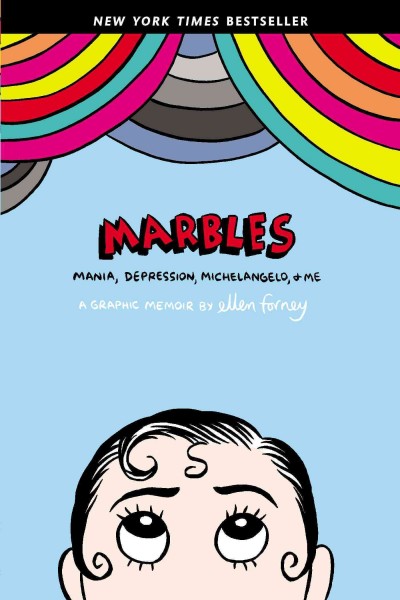 By Ellen Forney
It can be difficult to get away from the romanticized link between mental illness and creativity. Whether Vincent van Gogh, Sylvia Plath, or Brian Wilson, it is hard to deny that extreme creativity and inner turmoil are often portrayed as coexisting. But how helpful is that view? In Marbles, Ellen Forney acknowledges this stereotype, but moves beyond it to show how truly complicated it is to live with bipolar disorder. Part meditation on creativity, part documentation of one's manic and/or depressive episodes, Marbles juxtaposes simple cartooning with experimental page design in a work that raises as many questions about comics as it does mental illness.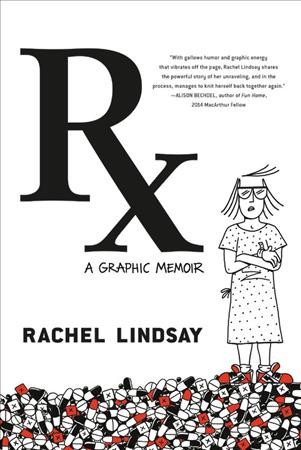 By Rachel Lindsay
When Rachel takes a job in advertising in order to pay for her medication, she is eventually promoted to an account in which she must develop ads for a pharmaceutical company. Thrown into the awkward situation of marketing toward others who are also facing depression, Rachel becomes overwhelmed and increasingly manic. With a frenetic, immediate illustration style that evolves with the protagonist's emotional shifts, RX presents a story that is both uniquely personal and highly reflective of the struggles faced by so many who are trying to manage their mental illness.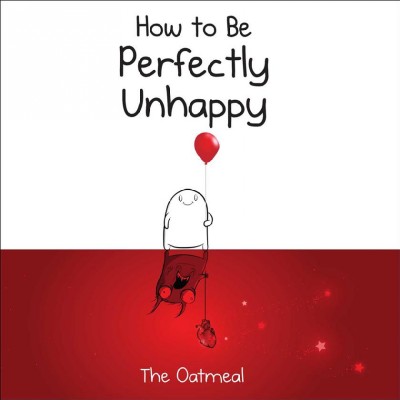 By Matthew Inman
The question, "Are you happy?" seems simple enough, right? Well, Matthew Inman, creator of the mega-popular website, The Oatmeal, takes our common understanding of "happiness" to task. As he eloquently states, "Pluto is no longer a planet because our definition of planet wasn't very good. I'm not 'happy' because our definition of happy isn't very good." Playful, snarky, and refreshing, How to Be Perfectly Unhappy challenges us to look beyond the happy/sad binary and find meaning as we engage with the inherent strangeness of the world around us.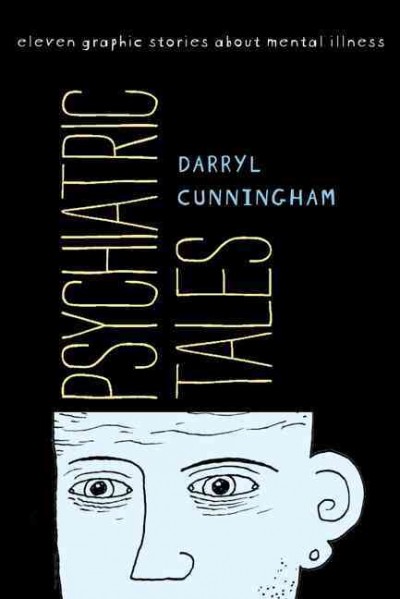 By Darryl Cunningham
Whereas many of the books on this list document individuals' experiences as they attempt to manage their mental health, Psychiatric Tales explores the world of mental illness from the perspective of someone working in a psychiatric ward. From dementia and schizophrenia to self-harm, Cunningham recounts these stories with sympathy and purpose. Not purely a documentation of unusual episodes or extreme encounters, Cunningham puts in the important work to dispel the stigma of mental illness with a cartooning style both clear and deliberate.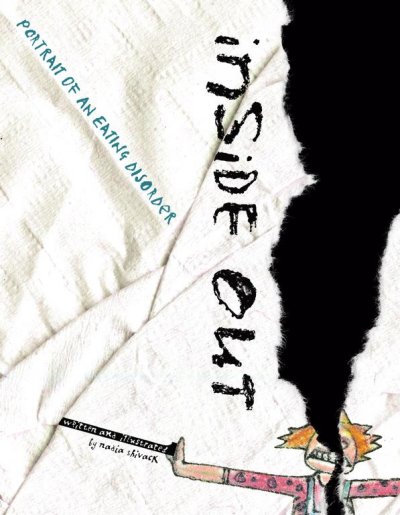 By Nadia Shivack
In Inside Out, Nadia Shivack explores her lifelong struggle with anorexia and bulimia, which are personified as a monster named "Ed" (short for Eating Disorder). A fluid narrative composed primarily of drawings on napkins created during inpatient treatment, Inside Out has the immediacy, cut-and-paste aesthetic, and zine-like quality of a master cartoonist like Lynda Barry. Scattered with facts about eating disorders, this comic's greatest value is demonstrated in the way the author places Ed in the context of familial and societal pressures as well as other forms of mental illness. As Shivack becomes increasingly depressed as she internalizes a harmful, idealized body image, were reminded of how pervasive the sociological factors that reinforce eating disorders truly are.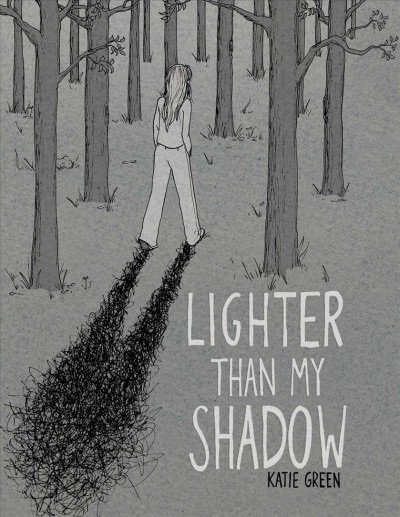 By Katie Green
Another memoir about an eating disorder, Lighter Than My Shadow's understated approach to storytelling reflects how a seemingly normal, unremarkable facade can hide tremendous internal anguish. After developing bulimia during her teen years, Katie's unpredictable journey is laden with confusion and a desire for control. Thematically in the vein of Inside Out, Green's sizable graphic novel further complicates the discussion of eating disorders by also addressing her experience with sexual abuse. As you read, take note of subtle changes in the color palette and simple but effective use of the cloud-like scribbled lines that represent Rachel's despair.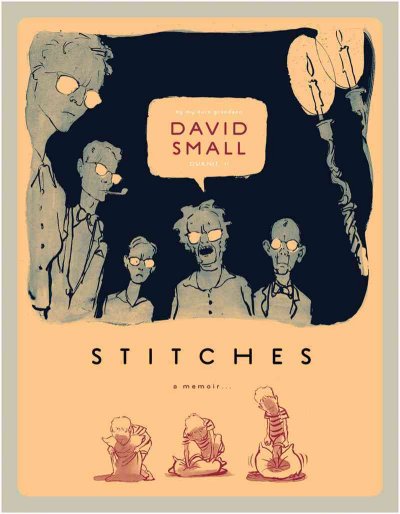 By David Small
A dark, often painful examination of trauma, Stitches recounts the painful childhood of prolific picture book illustrator, David Small. A gifted but anxious child, Small and his brother endure parents who are stern, emotionally repressed, and unintentionally destructive. A graphic novel that displays a keen awareness of "camera angles," facial expressions, and gestures, Stitches has a visual nuance that silent films would envy.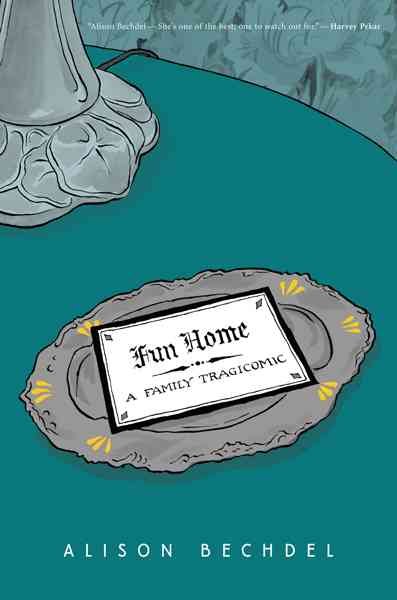 By Alison Bechdel
Print | hoopla | OverDrive (Spanish version)
In some ways, Alison Bechdel's Fun Home is the quintessential comic about mental health, not only transcending the medium, but legitimizing it as a site for sophisticated, mature discussions of abuse, sexual orientation, gender identity, self-harm, and dysfunctional families. Surprisingly relatable for a graphic novel so relentlessly obsessed with literary allusions, Fun Home is simply required reading (or viewing, if you see the musical).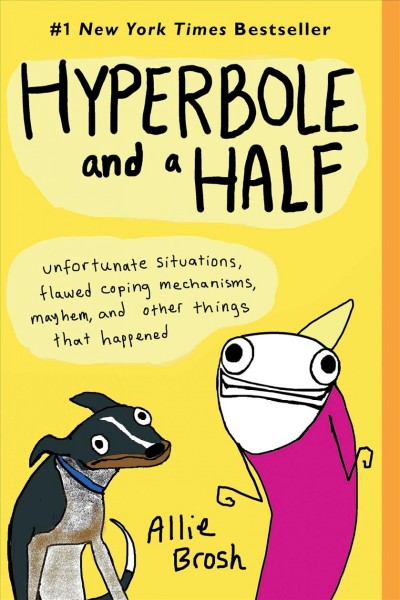 By Allie Brosh
Another work that has managed to escape the bizarre, esoteric realm of comics and infiltrate pop culture in a huge way, Hyperbole and a Half follows a similar structure to the famed webcomic of the same name. Manic and surreal, Brosh's playfully neurotic work revels in the language of meme culture with its "rage comic"-inspired illustration that probably isn't too far off from something you've made in MS Paint. Beyond the hilarity of Brosh's sparse imagery is a complex portrayal of depression that belies many of the stereotypes that unfortunately still find their way into popular media.
Did you like this blog post? Keep up to date with all of our posts by subscribing to the Library's newsletters!