EVERY CHILD DESERVES A FULL BOOKSHELF
The Toledo Library's partnership with Dolly Parton's Imagination Library expands access to books for every child in Lucas County
by ALIA ORRA
In the future the Library envisions, some 30,000 Lucas County children will look forward to hearing the metal lid of their mailbox swing open and shut.
They'll listen for the sounds of the mail carrier, waiting until their footsteps have receded.
They'll excitedly find the package they've been waiting for, their name above the address line, and tear it open—one of the only pieces of mail addressed just to them. Inside, they'll find a book. It is one of 12 they will receive each year until they begin elementary school.
It's the future the Library is working toward with a new partnership with Dolly Parton's Imagination Library. Each month the program delivers one new book to children, from birth up until they turn five years old, free of cost to the family, and funded completely by donor contributions —ensuring that all area children have their own at-home, personal bookshelf.
It's one initiative in the Library's bold and growing strategy to ensure every child in Lucas County has a strong start with early literacy skills.
"There are so many things, fundamental things, that you need to be able to have a successful life," said Kathy Selking, the Library's Director of Development, Affinity, and Events and the driving force behind the new partnership. "Literacy is one of them. We don't want to see another year where our third graders don't make it past the Third Grade Reading Guarantee. We are committed to the kids of Lucas County, and that's a major reason why this partnership appealed to us."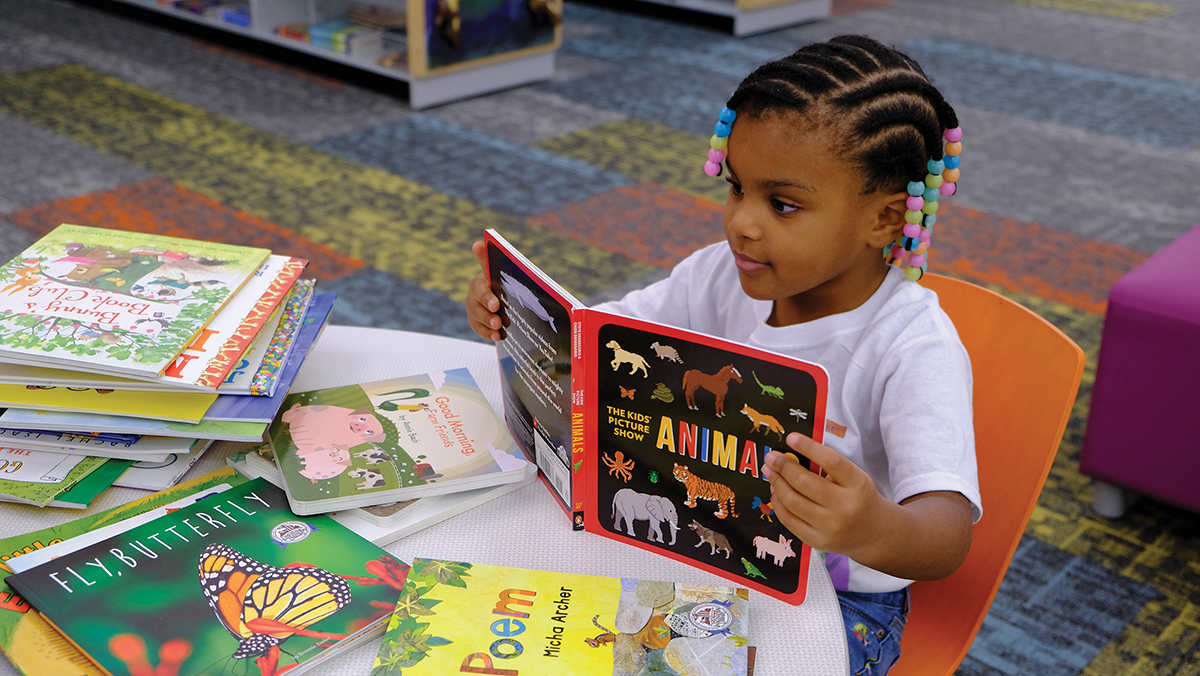 Community Teamwork
About eight years ago, in 2014, the Women's Initiative of the United Way of Greater Toledo brought Dolly Parton's Imagination Library to the city. The Women's Initiative discovers new community programs, fosters them as they grow from fledgling ideas to thriving change agents in the area, then seeks out a larger community partner to carry the program forward.
The Women's Initiative started with a donor campaign, funding a few zip codes within the Toledo Public Schools system, and growing Imagination Library each year until it reached about 10,000 children. They approached the Library in February 2021 about passing on the partnership, around the same time the Library's leadership team was meeting to develop its new strategic roadmap, which prioritizes helping children learn to read from birth through third grade.
With two out of every three children in Lucas County not ready for kindergarten, helping children learn to read is a vital, urgent aim. 
" According to Ohio's Kindergarten Readiness Assessment of Lucas County, 2/3 of children are not ready for kindergarten. This troubling fact provides a sense of urgency to the Library's goal of helping children learn to read including signing up 100% of Lucas County children for Imagination Library. "
"Across Lucas County, in every school district, between 50-80% of children are not ready for kindergarten," Selking said. "If you start behind, statistically speaking, you generally stay behind—it's hard for students to catch up. We're a library, literacy is so important to us, and it's so important to our community, and so it became the number one priority. That was why Imagination Library is such a natural fit."
That fit was thanks partly to the strength of the Library's early literacy focus, which enhances the impact of a personal book collection for children. From programs like Babytime, Storytime, and Countdown to Kindergarten to initiatives like Ready to Read, the Library helps families prepare their children for literacy and learning. 
"Our Ready to Read librarians meet families where they are. We visit places like pediatric waiting rooms, parks, food banks, laundromats, TARTA hubs, and the courthouse. We also offer phone and Zoom appointments," said Nancy Eames, the Library's Youth Services Coordinator. "We reinforce the importance of reading and give families tools and resources. There are so many ways that we'll be able to expand the Imagination Library program participation through our outreach and work in the community."
Ambitious Goals
The goal is nothing less than 100 percent enrollment, according to Selking. It's an ambitious aim, but one that has the support of multiple nonprofit and for-profit entities at the local, state, and national levels, all working together to make that goal financially possible.
At the national level, Dolly Parton has partnered with Penguin Random House to have the books provided at a discounted price to her organization so that each child's participation costs about $25 per year. These costs are then billed to the local affiliate, in this case, the Library Legacy Foundation, the Library's 501(c)3 organization. 
" If a newborn baby is registered for Imagination Library, they will receive up to 60 books mailed to their home! "
With 30,000 eligible children in Lucas County, the program's total cost would come to $750,000 per year if every child was enrolled. The Library Legacy Foundation—which is funded entirely through donations —will take on 50 percent of the costs. For every dollar raised for the program by the Foundation, 100 percent goes directly toward the cost of purchasing books for local children. There are no administrative or hidden fees.
The other half of the costs are funded by the Ohio Governor's Imagination Library, the statewide initiative supported by First Lady of Ohio Fran DeWine, who became a keen advocate for the program after seeing its impact on her grandchildren.
Selking added that those who'd like to donate can visit toledolibrary.org/LLF to give to the Library Legacy Foundation.
Expanding Partnerships
As part of their efforts, the Library is building new partnerships and expanding existing ones. For example, they are teaming up with Mercy Health-Toledo to encourage families to enroll in Imagination Library right in the hospital when their children are born or in the pediatric clinics they visit throughout Mercy Health-Toledo for their check-ups.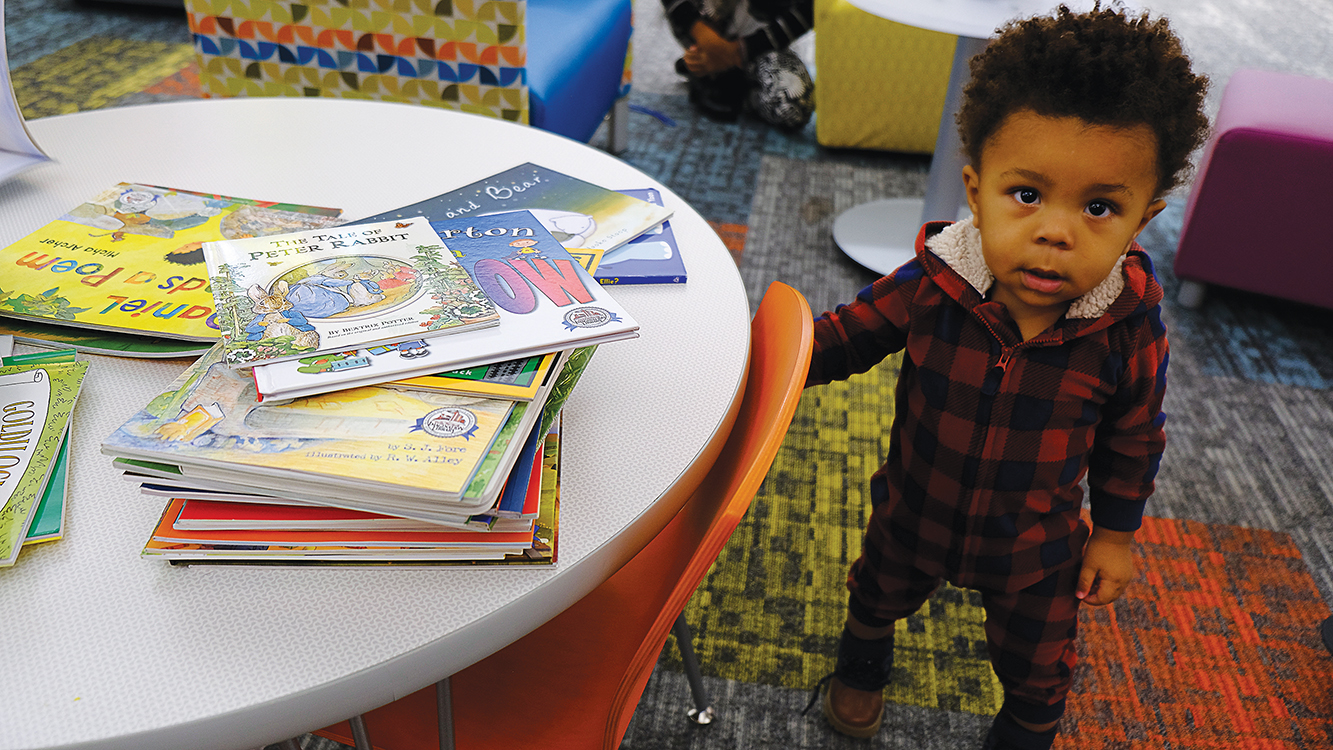 According to Bob Baxter, President of Mercy Health-Toledo, literacy is vital for creating a healthy community. 
"A major element of improving the health and wellness of the community is to find ways to help every citizen of Toledo reach their highest potential. There's no doubt in my mind that one of the best ways to do this is to encourage a love of reading through early exposure and liberal access to books for everyone. While it may take years for these investments to generate results, we have served the community for over 165 years and tend to take a long view."
Baxter expanded on the partnership, "Great collaborations tend to have three things in common: shared purpose and values, complementary skill sets, and a vision of achieving something that neither could do alone. This collaboration does all three of these things. We are grateful a program like this exists under the leadership of the Toledo Library and that we are in a unique position to be able to support it." 
The Library's existing partnerships with childcare centers and schools across the county also provide an avenue to boost program enrollment.
"There are lots of irons in the fire, with a lot of different organizations," Selking said. "The Library will also be collaborating with the fantastic women of the Women's Initiative during the 2022 calendar year to bring continuity and expand the program to new heights. We're taking advantage of the great relationships we have locally, as well as creating new connections that serve our strategic goals."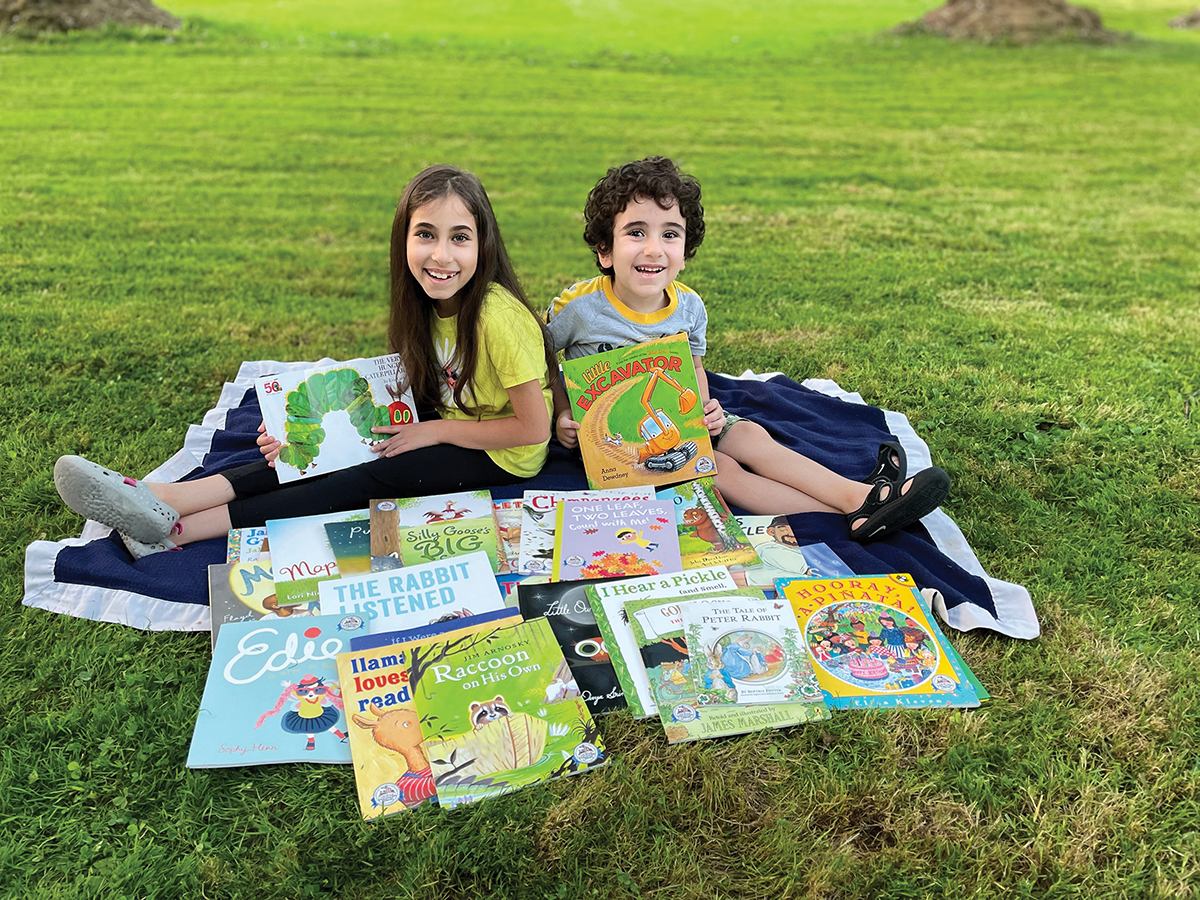 Taking Pride in Their Bookshelf
"Borrowing books is an important exercise," Selking said, "but so is owning one—and seeing your own collection of stories you can return to over and over is a special part of childhood."
Children often revisit the same stories repeatedly, as a matter of comfort and as an essential part of building literacy. Having the ability to do that is a privilege some can't afford, Selking said. Imagination Library hopes to correct at least some small part of that inequity.
The Imagination Library can help with another area of exclusion. "I grew up in a family that lived in subsidized housing, on food stamps, and on the day when other children received their book orders, I remember sitting there not ever getting a single book and feeling left out," Selking said. "And so I think this really allows children to not feel excluded and able to have access like other children do."
All children under the age of 5 in Lucas County are eligible to join Imagination Library. To sign up or for more information, visit toledolibrary.org/imaginationlibrary.
Thank you generous supporters: The Library Legacy Foundation, Ohio Governor's Imagination Library, the Georgianna Saloff Family, Mercy Health – Toledo, Nationwide Children's, Women's Initiative of United Way, and Toledo Refining Company.