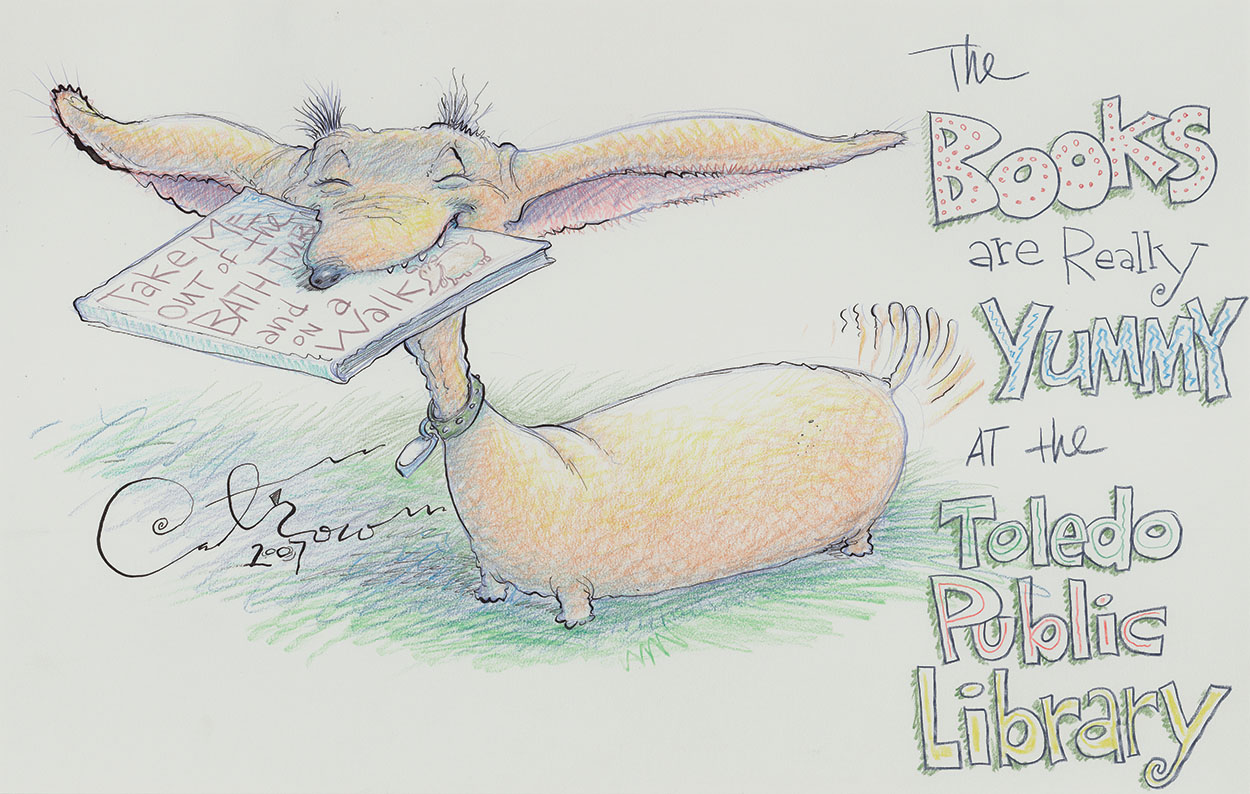 ROBERT L. AND POSY HUEBNER COLLECTION
By Nancy Eames, Youth Services Coordinator
It's almost impossible to imagine Dr. Seuss books without the vibrant illustrations, or Frog and Toad's tales of friendship without Arnold Lobel's whimsical drawings, or the story of Rosa Parks without Wil Clay's nuanced paintings.
As a dedicated educator and art aficionado, Rose Ann "Posy" Huebner was so enthusiastic about the role of art in children's literature that she and her husband co-founded the Robert L. Huebner and Posy Huebner Collection at the Toledo Lucas County Public Library.
Originally unveiled with 13 pieces, the collection has grown to more than 240 significant works of original art by illustrators of children's literature that celebrate the power of art to connect and engage children with stories. It is one of the largest collections of original art from children's books housed in a public library, with the collection rotating between Main Library and 10 (soon to be 12) branch locations and ongoing support from the Library Legacy Foundation.
Try our Huebner Collection scavenger hunt and see for yourself how the Huebner's passion for art, education, and culture in Toledo continues to enrich our community.