Immigrant Heritage Month Storyteller: Ting Li
Immigrant Heritage Month gives people across the United States an opportunity to annually explore our country's heritage and celebrate the shared diversity that forms the unique story of America.
The letter below is part of a Welcome Toledo-Lucas County storytelling series, bringing to life first-hand accounts from our immigrant, refugee, and diverse community members who call Toledo and Lucas County home. We celebrate their contributions, especially this Immigrant Heritage Month, an annual celebration of our nation's shared immigrant heritage and cultural diversity.
We are glad to share stories showing the way our diverse local communities enrich our daily lives.
It's time to #CelebrateImmigrants!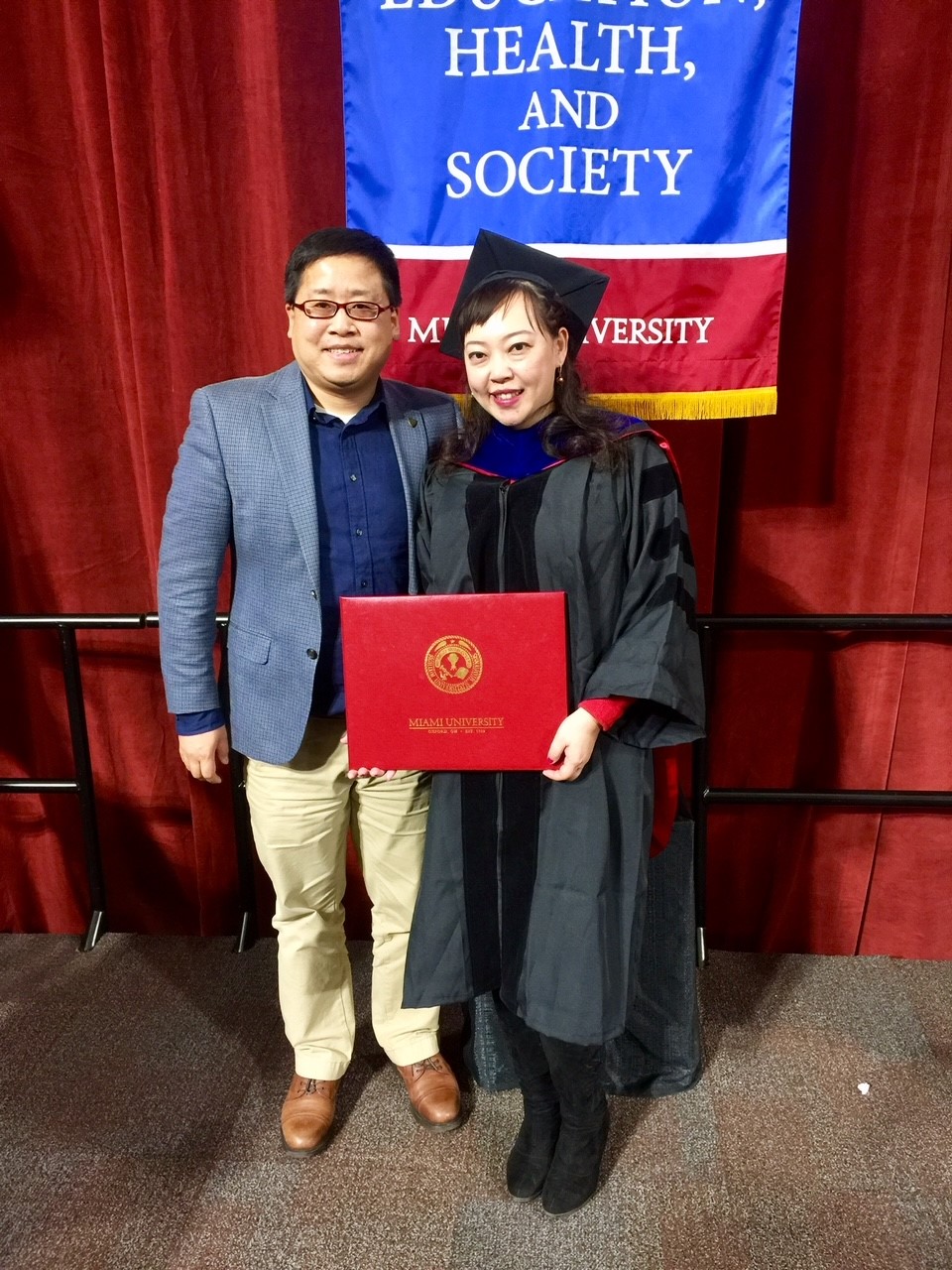 Ting Li
"Where are you from?" My answer to this question has gone through a curvy challenging route in the past years. My name is Ting Li. In 2009, I moved to the United States as an international student from a beautiful coastal city named Dalian in China. When I first settled on the campus of Miami University in Oxford, Ohio, it was so natural and easy to introduce my lovely hometown to new friends when they asked me this question. As I was adjusting to the new home and building my new life path, my answer to this question started to become complicated. More and more mental pictures of those memorable moments, exciting, inspiring, empowering, or frustrating, gradually blend into a changed scenery of "where." China? U.S.? Eastern? Western? My changing role as a cultural border crosser constantly reminds me to reflect on the question – "Where indeed am I from?" For quite a while, I was anxious to answer this common amiable question because I did not want to be seen as an outcast of either land, yet I felt like one.
Things began to change when my job took me to Toledo, Ohio in January of 2015. It was a bitterly cold winter. I became an ESL teacher at the American Language Institute, at the University of Toledo. Knowing no one except for my husband who previously moved to Toledo a few years before me, I was immediately struck by the warmth of people despite the harsh weather. The office I work in, Center for International Studies and Programs (CISP), is the hub for a diverse student population from more than 80 countries. There I found a group of colleagues and friends who share my passion towards international exchanges, learning about each other's backgrounds and respecting each other's differences. Often, we do hand-holds for our new students from all over the world, showing them where to eat, live, study, shop, and in general, settle in a new home. Watching them grow and reading their thank you notes (now hanging all over my office wall) makes me feel I have found the place where I belong.
Over the years of staying in Toledo, I have also experienced numerous moments that people from a greater Toledo community radiate warmth towards each other. Here is a small yet touching story: If you live in Toledo and love ice cream, then you must know Mr. Freeze. Last summer, I made a larger order of ice cream at the counter for a friend's birthday party. As the owner packed my order, I suddenly realized they only took cash and did not accept credit cards, yet I did not have any cash on me. Embarrassed, apologizing to the owner and asking him to put them aside until I got cash from home, I saw the man behind me hand in a $10 bill and told the owner "No worries, her order is on me." I was so moved and asked for his name and address so I could pay him back later. He said, "Don't worry about it. Just pass this along." Well, this is not the end of the story. My order was more than $10. The young man behind him immediately opened his wallet and asked" How much more do you need? Take it!" Feeling like an ice cream beggar, my heart was melted by these random strangers who demonstrated what a welcoming and friendly community looks like. I specifically remembered this story because it was also the time when the anti-Asian incidents were increasingly reported all over the news, and my family from China worried about my safety. I have never been worried though, because of the countless encounters I have had with people from different backgrounds, and because I know Lucas County has been certified as one of the most immigrant welcoming communities across the country.
"Where are you from?" I feel this will be an on-going, life-long, and self-positioning question for me. However, I would not feel anxious anymore if I were asked this question today. Toledo makes me feel the place between borders can also be a home itself. A home of diversity, possibility, and incredibility!
—
This project was led by Betsy Rose Ujvagi, Welcome TLC advisory committee member and our very first Immigrant Heritage Month storyteller.
About Immigrant Heritage Month
Immigrant Heritage Month (IHM) is a nationwide celebration of immigration held each June. IHM is powered by FWD.us and is part of an ongoing effort to empower immigrants and allies to share stories and drive action that demonstrate how immigration is good for our communities, economy, and country. IHM also provides new avenues for individuals and organizations to support immigrants in their communities and workplaces during June and throughout the year. For more information, visit iamanimmigrant.com.
About Welcome Toledo-Lucas County (TLC)
Welcome TLC, housed at the Toledo Lucas County Public Library, is a cross-sector network of community partners, including the Lucas County Board of Commissioners, and the Human Relations Commission of Toledo. Welcome TLC's mission is to build a more welcoming and inclusive community for immigrants, refugees, and people of diverse cultures that support a vibrant civic, economic, and social fabric for all.
In April 2019, Lucas County, led by the leadership of Welcome TLC, achieved the national designation as a Certified Welcoming community, becoming the second county in the country and second community in the state to receive the designation.
Did you like this blog post? Keep up to date with all of our posts by subscribing to the Library's newsletters!