Ireland: A Wee Bit of Bliss
Celebrate Ireland with a pot of tea, a batch of scones, and a taste of Celtic culture with these Emerald Isle titles.
Books set in Ireland
The Maiden of Ireland by Susan Wiggs

Formats: Print | Large Print | eBook

Englishman John Wesley Hawkins tries to infiltrate the Irish Resistance by seducing their secrets from Caitlin McBride, an Irishwoman who makes no secret of her loyalty to her country.
The Flower Arrangement by Ella Griffin

Formats: Print

Every flower bouquet tells a story. And every story begins at Blossom & Grow, a tiny flower shop in the heart of Dublin. Lara works her magic, translating feelings into flower arrangements that change hearts and lives. But what will it take for the woman who can unlock everybody else's emotions to open up her own heart?
The Wonder by Emma Donoghue

Formats: Print | Large Print | Audiobook | Pocket Audiobook | eBook | eAudiobook

Tourists flock to the cabin of eleven-year-old Anna O'Donnell, who is said to be living without food, and a journalist is sent to cover the sensation. Lib Wright, a veteran of Florence Nightingale's Crimean campaign, is hired to keep watch over the girl. As Anna's life ebbs away, Lib finds herself responsible not just for the care of a child but for that child's very survival. Haunting and magnetic.
The Green Road by Anne Enright

Formats: Print | eBook | eAudiobook

Beginning with 1980 and spanning thirty years and three continents, Rosaleen, the matriarch of the family, tells the story of her family and her four children. Each sibling has their own modern story stirring both compassion and the vagaries of modern life.
The Little Red Chairs by Edna O'Brien

Formats: Print | eBook | eAudiobook

Vlad, a stranger from Eastern Europe masquerading as a healer, settles in a small Irish village where the locals fall under his spell. One woman, Fidelma McBride, becomes so infatuated that she begs him for a child. And that world is shattered when Vlad is arrested, and his identity as a war criminal is revealed. It is not until she confronts him at the tribunal in The Hague, that her physical and emotional journey reaches its breathtaking climax. Acclaimed author Edna O'Brien was born and raised in the west of Ireland.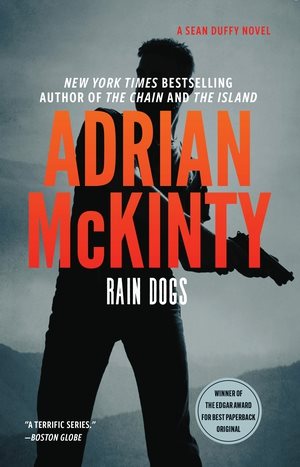 Rain Dogs by Adrian McKinty Sean Duffy novels, Book 5

Formats: Print | eBook | eAudiobook

When journalist Lily Bigelow is found dead in the courtyard of Carrickfergus Castle, it looks like a suicide. Yet there are just a few things that bother Detective Duffy enough to keep the case file open, which is how he finds out that she was working on a devastating investigation of corruption and abuse at the highest levels of power in the UK and beyond.
Happy People Read & Drink Coffee by Agnes Martin-Lugand

Formats: Print | Audiobook | eBook | eAudiobook

After suffering a deeply tragic personal loss, the owner of a cozy book cafe in Paris moves to a small Irish coastal town where she finds herself at odds with an abrasive and unwelcoming, but handsome, photographer next door.
The Likeness by Tana French Dublin Murder Squad novels, book 2

Formats: Print | Large Print | Audiobook

Six months after the events of In the Woods by Tana French, Detective Cassie Maddox is still trying to recover. She's transferred out of the murder squad and started a relationship with Detective Sam O'Neill, but she's too badly shaken to make a commitment to him or to her career. Then Sam calls her to the scene of his new case: a young woman found stabbed to death in a small town outside Dublin. The dead girl's ID says her name is Lexie Madison–the identity Cassie used years ago as an undercover detective–and she looks exactly like Cassie.
St. Patrick's Day Mysteries
A Catered St. Patrick's Day by Isis Crawford Mystery with Recipes, book 8

When Mike Sweeney is found floating in a vat of green beer and the nephew of one of their best customers is accused of the crime, Bernie and Libby Simmons, the owners of A Little Taste of Heaven, must find the real killer.
St. Patrick's Day Murder by Leslie Meier Lucy Stone mysteries, book 14

Formats: Print | Large Print | eBook | eAudiobook

Lucy Stone investigates the murder of a barkeep who not only cheated but was rumored to have connections with the Irish Republican Army.
Anthologies / Short Stories (Irish Authors)
Yeats is Dead! : A Mystery by Fifteen Irish Writers
A series of bizarre murders, a female mob head, a missing manuscript by James Joyce, an investigating detective named Sergeant Andrew Andrews, and a sheaf of papers bearing a cryptic clue are but a few of the ingredients in an offbeat mystery written by fifteen acclaimed Irish writers — including Roddy Doyle, Conor McPherson, Gene Kerrigan, Gina Moxley, Marian Keyes, Anthony Cronin, Owen O'Neill, Hugo Hamilton, Joseph O'Connor, Tom Humphries, Pauline McLynn, Charlie O'Neill, Donal O'Kelly, Gerard Stembridge and Frank McCourt.
The Granta Book of the Irish Short Story edited and with an introduction by Anne Enright

Lyrical, dark, comic or iconoclastic, the Irish short story has always punched well above its weight. Anne Enright has brought together a dazzling collection of Irish stories by authors born in the twentieth century – from Mary Lavin and Frank O'Connor to Claire Keegan and Kevin Barry. With a pithy and passionate introduction by Enright, The Granta Book of the Irish Short Story traces this great tradition through decades of social change and shows the pleasure Irish writers continue to take in the short-story form. Deft and often devastating, the short story dodges the rolling mythologies of of Irish life to produce truths that are delightful and real.

Also includes stories by: Maeve Brennan, Roddy Doyle, Mary Lavin, Colum McCann, William Trevor, John McGahern, Colm Toibin, Claire Keegan and Kevin Barry.
Irish-Themed Books in Non-Fiction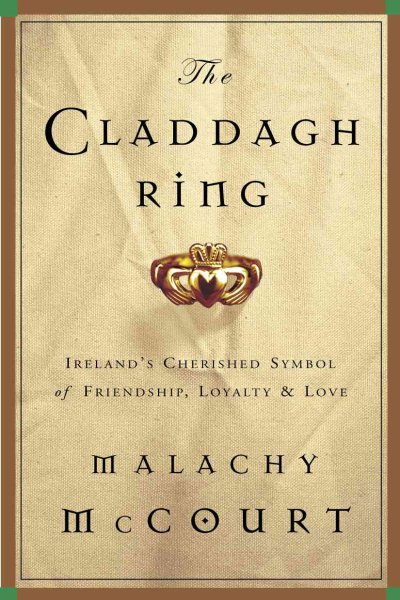 The Claddagh Ring: Ireland's Cherished Symbol of Friendship, Loyalty and Love by Malachy McCourt

Bestselling author Malachi McCourt (brother of Frank McCourt— Angela's Ashes) explores the legends and lore of Ireland's most famous symbol of love, the joined hands with a heart between — the claddagh.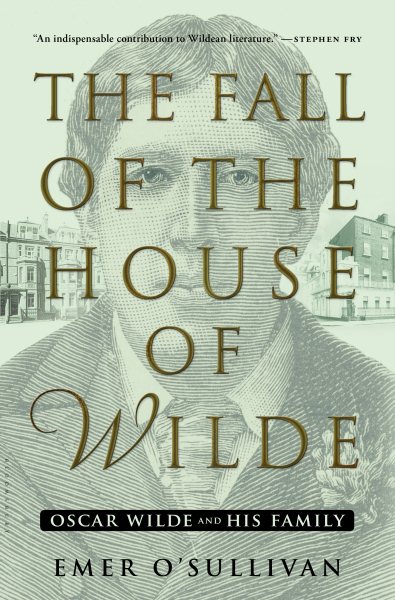 The Fall of the House of Wilde: Oscar Wilde and His Family by Emer O'Sullivan

This biography of Oscar Wilde places him for the first time within the context of his family and social and historical milieu. The account tells the whole story of one of the most prominent characters of the late 19th century whose trial for indecency heralded decadence's demise.
The Story of Ireland: A History of the Irish People by Neil Hegarty

A comprehensive history about how Ireland has been shaped by outside influences throughout the past 2,500 years challenges popular beliefs while discussing such topics as Europe's 16th-century religious wars, the French and American revolutions and Ireland's World War II neutrality.
Cool Irish Names for Babies by Pamela Redmond Satran & Linda Rosenkrantz

This wide ranging list of names includes fairies, saints, mythological heroes, and celebrity stars to name a few.
Travel to Ireland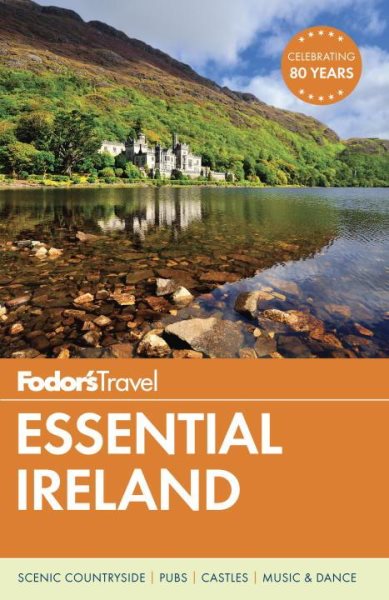 Fodor's Essential Ireland – written by Paul Clements, Alannah Hopkin, Anto Howard

Each full-color book highlights the best of the best of a particular travel destination, including must-see attractions, hotels for every budget, restaurants for a range of tastes, special features, travel tips, insider perspectives, photos, maps and more.
Rick Steves Best of Ireland by Rick Steves & Pat O'Connor

Rick Steves Best of Ireland puts the very best of Ireland in your hands, with Rick's straightforward, time-tested advice in an easily scannable format so you can quickly find what you need on the go. With Rick's strategic tips on saving time and money, you'll worry less about your trip and focus on enjoying the experience—whether that's navigating the windswept crags on the dramatic Dingle Peninsula or hoisting a pint at the local pub.
Irish Cookbooks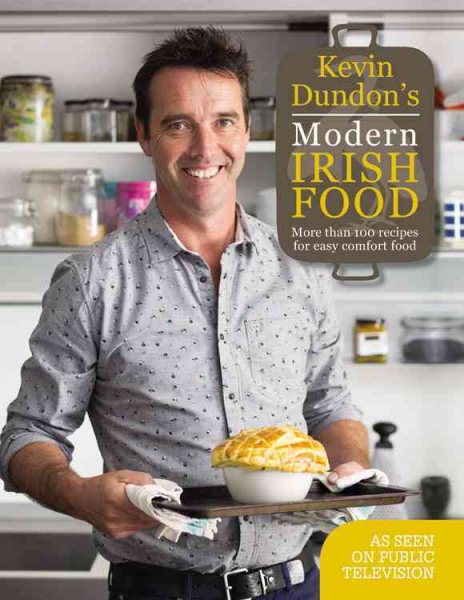 Kevin Dundon's Modern Irish Food: More Than 100 Recipes for Easy Comfort Food by Kevin Dundon

Chef Kevin Dundon takes on traditional Irish dishes and ingredients and gives them a modern twist. The result is delicious, easy-going food that is perfect for everything from a leisurely dinner with friends to a family lunch.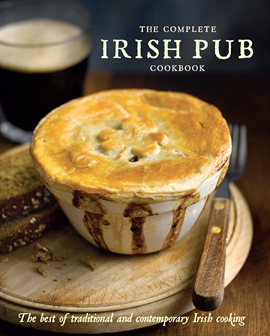 The Complete Irish Pub Cookbook: The Best of Traditional and Contemporary Irish Cooking by Love Food Editors [eBook]

Pubs in Ireland are relaxed places where locals and visitors can experience the best of traditional Irish food. Irish pub cuisine inspires skillful cooks making the most of wonderful fresh local produce and fresh seafood to create delicious new dishes and giving a twist to many classics. This collection includes well-loved favorites such as Irish Stew, Champ, and Boxty Bread, and also newer recipes, like Scallop Chowder, Cockle and Mussel Gratin, or Oatmeal & Raspberry Cream. With easy to follow recipes and color photographs to set your taste buds tingly, you can now enjoy the best of traditional and contemporary Irish pub cooking.
My Irish Table: Recipes from the Homeland and Restaurant Eve by Cathal Armstrong, David Hagedorn

The debut cookbook from Cathal Armstrong featuring 130 recipes showcasing modern Irish fare, along with stories about Armstrong's journey from Dublin to Washington, DC, and becoming an internationally recognized four-star chef, the owner of seven successful food and drink establishments, and a leader in the sustainable-food movement.
An Irish Country Cookbook: More Than 140 Family Recipes from Soda Bread to Irish Stew, Paired With Ten New, Charming Short Stories from the Beloved Irish Country Series by Patrick Taylor with Dorothy Tinman

From New York Times, USA Today, and Globe and Mail bestselling author Patrick Taylor comes ten new short stories in the popular An Irish Country series paired with more than 150 delicious Irish family recipes in An Irish Country Cookbook.

Told from the perspective of beloved housekeeper Kinky Kincaid, one of the cherished starring characters in Taylor's An Irish Country series, An Irish Country Cookbook explores Ireland's rich culture through its delicious dishes and stories of its charming people. These authentic tried-and-true family recipes have been passed down from generation to generation, and are the original comfort food for millions. Organized into sections such as: starters, soups, breads, mains, sides, sauces, desserts, cakes, candy and treats, and Ulster Christmas recipes, this cookbook brings the magic of Irish cooking and time-honored Irish traditions to life.

The ten short stories starring Dr. Fingal Flahertie O'Reilly, Dr. Barry Laverty, and the colorful village of Ballybucklebo will delight fans of the series and new readers alike. From starters to sauces, Irish soda bread to Christmas dinner, these memorable dishes will bring a taste of the world of the Irish Country books to every kitchen.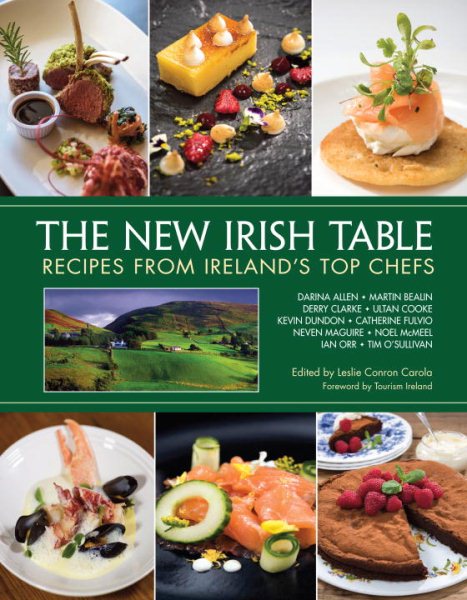 The New Irish Table: Recipes from Ireland's Top Chefs compiled by Leslie Conron Carola

Ten award-winning chefs dismantle the stereotype of Irish cuisine being a boil, a fry, or soda bread. Highlighting fresh, local, and seasonal ingredients from provinces across the Emerald Isle, this beautiful, photo-illustrated collection offers inspirational Irish recipes. An Irish meal must nourish the soul as well as the body, teasing each of the senses. Home cooks are invited into each featured chef's restaurant and/ or home to experience recipes that utilize fresh fish, lamb, beef, pork, fruits, and vegetables, and of course, Ireland's renowned cheeses.

Celebrating the new Irish food culture, this compilation emphasizes local resources, simple fare, and the highest standards, proving that Ireland is a modern food destination.
Irish Music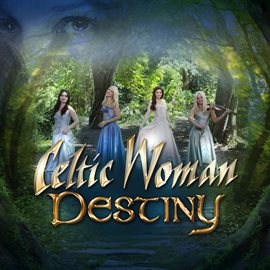 Destiny by Celtic Woman

Formats: CD | Streaming Music

Irish music sensation Celtic Woman returns with a new album that includes The Hills of Ireland, The Whole of the Moon, Skyrim Theme and many more.
20 Best Irish Songs by Noel McLoughlin

Formats: CD

Listen to twenty Celtic folk songs and you might hear a new ballad!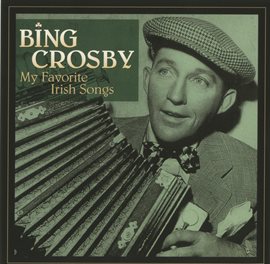 My Favorite Irish Songs by Bing Crosby

Formats: Streaming Music

Includes classic Irish songs like Danny Boy, When Irish Eyes are Smiling and Too-Ra-Loo-Ra-Loo-Ral (That's an Irish Lullaby) to name a few.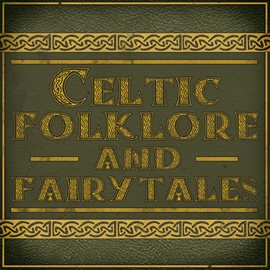 Celtic Folklore And Fairytales: Irish Songs
Formats: Streaming Music
This collection contains an eclectic mix of Irish songs – a handful were even featured in popular movies and on television programs like Touch the Sky (featured in Brave), For the Love of a Princess (featured in Braveheart), Fluffy Harp (featured in Harry Potter and the Sorcerers Stone), and Us and Them (featured on Downton Abbey).
---
Featured Image Credit: Blarney Castle (Pixabay Image 550111, Creative Commons license).
Is there a topic you're interested in but don't see here?
Ask us – we'd love to help you find your next great read.
Did you like this blog post? Keep up to date with all of our posts by subscribing to the Library's newsletters!