Literary Thrillers
Librarians are often asked if they can recommend a good book. The way to answer that question is with another set of questions. What kinds of books do you like (i.e., Fiction, Non-Fiction, Mysteries, Science-Fiction, Thrillers, etc.)? What was the last book you enjoyed reading and what did you like about it? After all, people may really like the story, characters and/or writing style of a particular book, but if you ask them to elaborate on the "why" some people may have a hard time putting their feelings about a particular book into words.
Finding Book Recommendations Using Novelist
Novelist and Read-Alikes
If you're trying to figure out what to read next Novelist can help, because they offer a variety of ways to find books you're sure to love. Most librarians are familiar with the term read-alike(s), but it may be a new concept to others. Basically, read-alikes are recommended reads based on common elements likely to appeal to the same reader. Novelist even provides a reason you might like each recommended title on their read-alike lists.
And did you know library catalog records often feature Novelist read-alikes? Here's an example: The Memory Painter by Gwendolyn Womack
Novelist also provides a ton of great recommended reading lists, which combine genres and appeal terms in incredibly creative ways. You'll find them on Novelist's home page (on the left-hand side).
Appeal is the Key to Book Match-Making
If you're trying to match your mood with a good book, try the I'm in the mood for books that are … section on Novelist's homepage. If that doesn't work, try the appeal mixer to explore books based on a combination of genre, character, pace, storyline, tone and writing style.
---
What are Literary Thrillers?
According to Novelist, they share elements of danger, action, and suspense with an intellectual edge. The selections below are grouped by appeal factors like storyline, tone, and writing style.
---
Intricately Plotted Storylines
These books have intricate, complicated, or elaborate storylines, often involving multiple plots or numerous narrative twists and turns.
Glow by Ned Beauman Print When a good friend disappears without a trace, South London native Raf sets out to find him, which lands him right in the middle of a massive corporate conspiracy involving the newest recreational drug and a beautiful young woman named Cherish. Read-alike: The Secret Servant by Daniel Silva – available in Print, Large Print, Audiobook and eBook.
The Forgers by Bradford Morrow Print | eBook

When reclusive rare-book collector Adam Diehl is found dead in his home, Adam's sister Meghan and her lover Will, a convicted literary forger, begin receiving threatening letters from someone who knows secrets about Adam's death and Will's past. Read-alike: The Club Dumas by Arturo Perez-Reverte ; translated from the Spanish by Sonia Soto – available in Print, Spanish and eBook.
Hunters in the Dark by Lawrence Osborne Print | eBook

Traveling aimlessly across the Thai-Cambodia border, a 30-something English teacher unexpectedly wins at the gambling table and finds his fate intertwined with the lives of a cast of sophisticated and dangerous new friends. By the author of The Forgiven.

Read-alike: White Crocodile by K.T. Medina.
Decoded by Jia Mia Print

Translated from Chinese, this best-selling literary thriller describes a top secret counterespionage and code breaking unit that recruits an autistic math genius who discovers his former teacher and best friend is working for the enemy.

Read-alike: A Doubter's Almanac by Ethan Canin – available in Print and eBook.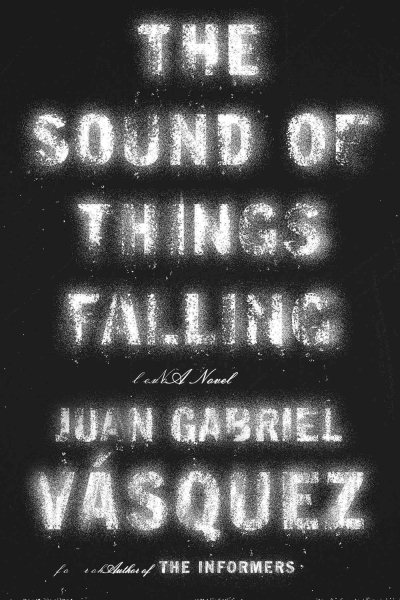 The Sound of Things Falling by Juan Gabriel Vasquez Print | eBook

A U.S. release of an award-winning novel by the author of The Informers finds Bogotá resident Antonio Yammara reflecting on a mid-20th-century uprising between Pablo Escobar's drug cartel and government forces that trapped Pablo's community in a nightmarish existence and culminated in a friend's murder.

Read-alike: The Secret in Their Eyes by Eduardo A. Sacheri ; translated by John Cullen – available in Print and eBook. Bonus: This book was adapted into a film and is available on DVD and Blu-ray.
---
Suspenseful Tone
Ranging in intensity from subtle psychological unease to nail-biting suspense, these books keep readers on edge.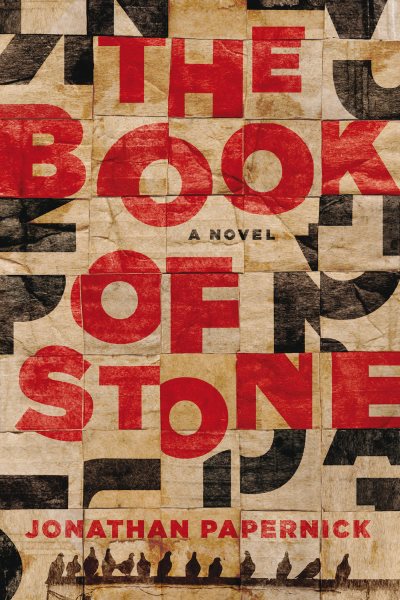 The Book of Stone by Jonathan Papernick Print

After the death of his father, Matthew Stone connects with a group of religious extremists, but while in this world, he is asked by the FBI to help foil the group's sinister plot.

Read-alike: A Replacement Life by Boris Fishman – available in Print and eBook.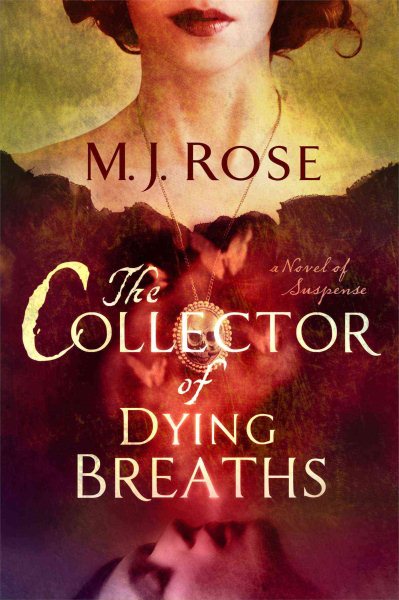 The Collector of Dying Breaths by M.J. Rose Reincarnationist, Book 6 Print | eBook

Obsessed with the work of perfumer Rene le Florentin, who had discovered the secret to immortality, renowned mythologist Jac L'Etoile and her estranged lover, after translating Rene's formulary, must keep it safe from an eccentric heiress who desperately wants the elixir for her own dark purpose.

Books in the Reincarnationist series:

Series read-alike: Robert Landon Novels by Dan Brown.
---
Stylistically Complex Writing Style
The language in these books is constructed with care, and may skillfully combine several style elements. Due to sophisticated narrative structure, these stories can often be read on a number of levels.
The Joy of Killing by Harry N. MacLean Print

A college professor, intent on writing the final story of his life, locks himself in the attic of a lake house and reminisces such key moments of his past as his childhood in Iowa and an erotic meeting with a girl on a train.

Read-alike: Since We Fell by Dennis Lehane – available in Print, Large Print, Audiobook and eBook.
A Map of Betrayal by Ha Jin Print | eBook

Shocked by discoveries in her late CIA mole father's diary, Lilian Shang travels to China to meet the family her father was forced to abandon after World War II.

Read-alike: The Language of Solitude by Jan-Philipp Sendker ; translated by Christine Lo.
While Novelist is helpful, don't forget about the fact that we have a great team of librarians working throughout our community. They have a variety of interests and are equipped with the skills necessary to help you find your next great read. So, don't hesitate to contact us when you're looking for your next great read!
Did you like this blog post? Keep up to date with all of our posts by subscribing to the Library's newsletters!