Nobel Prize Winners
Awarded for "the Greatest Benefit to Mankind" the Nobel Prize winners inspire to build a better world. Did you know that Alfred Nobel invented dynamite and held 355 patents? In his will, Mr. Nobel set that his estate should award individuals and organizations in Physics, Chemistry, Physiology or Medicine, Literature and Peace. Since 1901, the award has been given to 911 Nobel Laureates. Visit NobelPrize.org to learn more about the Nobel Prize winners.
Related Books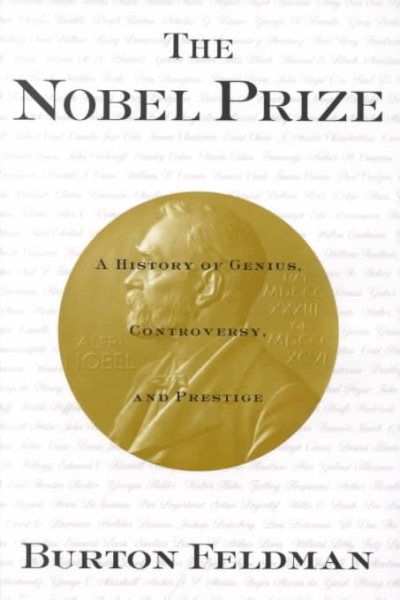 The Nobel Prize: A History of Genius, Controversy, and Prestige by Burton Feldman

A history of the Nobel Prize reveals the biases and controversies inherent in the choosing of award winners in each field, scandals, corruption, and the problems stemming from a refusal to change with modern times.
Peace, They Say: A History of the Nobel Peace Prize, the Most Famous and Controversial Prize in the World by Jay Nordlinger

In this book, Jay Nordlinger gives a history of what the subtitle calls "the most famous and controversial prize in the world." The Nobel Peace Prize, like the other Nobel prizes, began in 1901. So we have a neat, sweeping history of the 20th century, and about a decade beyond. The Nobel prize involves a first world war, a second world war, a cold war, a terror war, and more. It contends with many of the key issues of modern times, and of life itself.

It also presents a parade of interesting people—more than a hundred laureates, not a dullard in the bunch. Some of these laureates have been historic statesmen, such as Roosevelt (Teddy) and Mandela. Some have been heroes or saints, such as Martin Luther King and Mother Teresa. Some belong in other categories—where would you place Arafat? Controversies also swirl around the awards to Kissinger, Gorbachev, Gore, and Obama, to name just a handful.

Probably no figure in this book is more interesting than a non-laureate: Alfred Nobel, the Swedish scientist and entrepreneur who started the prizes. The book also addresses "missing laureates," people who did not win the peace prize but might have, or should have (Gandhi?).

Peace, They Say is enlightening and enriching, and sometimes even fun. It has its opinions, but it also provides what is necessary for readers to form their own opinions. What is peace, anyway? All these people who have been crowned "champions of peace," and the world's foremost—should they have been? Such is the stuff this book is made on.
Chronicles: Volume One by Bob Dylan

Building on the success of "Bob Dylan in His Own Words," an autobiographical portrait of the acclaimed musical performer recounts personal and professional experiences and features black-and-white photography.
Dear Life: Stories by Alice Munro

With her peerless ability to give us the essence of a life in often brief but spacious and timeless stories, Alice Munro illumines the moment a life is shaped, the moment a dream, or sex, or perhaps a simple twist of fate turns a person out of his or her accustomed path and into another way of being. Suffused with Munro's clarity of vision and her unparalleled gift for storytelling, these stories about departures and beginnings, accidents, dangers, and homecomings both virtual and real, paint a vivid and lasting portrait of how strange, dangerous, and extraordinary the ordinary life can be.
A Strangeness in my Mind by Orhan Pamuk; translated from the Turkish by Ekin Oklap

Selling Turkish spirits on the street and dreaming of becoming rich in a rapidly developing Istanbul, street youth Melvut Karatas elopes with the wrong woman and builds a family over decades marked by a series of dead-end jobs and an enduring sense of his unique destiny. By the Nobel Prize-winning, best-selling author of "Snow."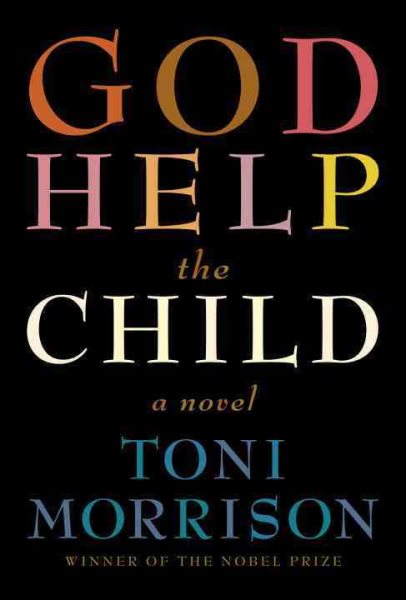 God Help the Child by Toni Morrison

A latest novel by the Nobel Laureate and Pulitzer Prize-winning author of "The Bluest Eye" traces the impact of childhood trauma on the lives of a beautiful multiracial woman, the man she loves and an abused white girl who looks to her for help.
I Am Malala: The Story of the Girl Who Stood Up for Education and Was Shot by the Taliban by Malala Yousafzai with Christina Lamb

Describes the life of the young Pakistani student who advocated for women's rights and education in the Taliban-controlled Swat Valley, survived an assassination attempt, and became the youngest nominee for the Nobel Peace Prize.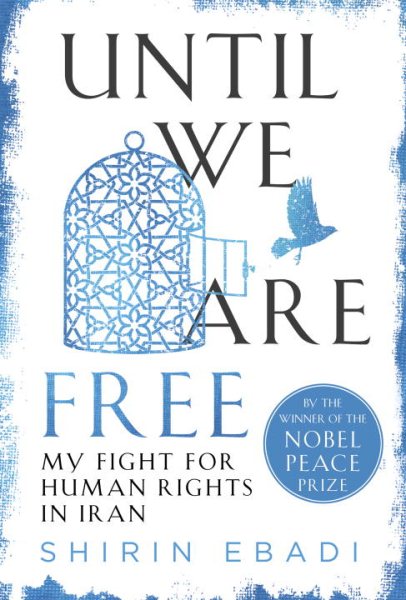 Until We are Free: My Fight for Human Rights in Iran by Shirin Ebadi

The first Muslim woman to win the Nobel Peace Prize recounts how she endured death threats, false accusations targeting her family, arrests, invasions of privacy, home attacks, office seizures and other harassment from the Iranian government for her work as a human rights lawyer.
Jane Addams: Spirit in Action by Louise W. Knight

This biography of the leading stateswoman and Nobel Peace Prize winner describes her life-long dedication to making a difference in the world, from co-founding the nation's first settlement house to advocating for women's suffrage and becoming a presidential advisor.
A Beautiful Mind: The Life of Mathematical Genius and Nobel Laureate John Nash by Sylvia Nasar

Relates how mathematical genius John Forbes Nash, Jr., suffered a breakdown at age thirty-one and was diagnosed with schizophrenia, but experienced a remission of his illness thirty years later.
I Explain a Few Things: Selected Poems by Pablo Neruda

"Laughter is the language of the soul," Pablo Neruda said. Among the most lasting voices of the most tumultuous (in his own words, "the saddest") century, a witness and a chronicler of its most decisive events, he is the author of more than thirty-five books of poetry and one of Latin America's most revered writers, the emblem of the engaged poet, an artist whose heart, always with the people, is literally consumed by passion. His work, oscillating from epic meditations on politics and history to intimate reflections on animals, food, and everyday objects, is filled with humor and affection.

This bilingual selection of more than fifty of Neruda's best poems, edited and with an introduction by the distinguished Latin American scholar Ilan Stavans and brilliantly translated by an array of well-known poets, also includes some poems previously unavailable in English. I Explain a Few Things distills the poet's brilliance to its most essential and illuminates Neruda's commitment to using the pen as a calibrator for his age.
Did you like this blog post? Keep up to date with all of our posts by subscribing to the Library's newsletters!