Sports Roundup
Posted on January 3, 2017
Do you have a favorite sport or are you one of those sports-in-general fans? One thing's for sure, if you're not playing it, or watching it, there's always something to be learned from sports books and movies.
Take Dave Hannigan's Drama in the Bahamas – it tells the story of Muhammad Ali's last fight, held in a broken down baseball stadium in Nassau, between the 39-year-old champion and 28-year-old, Trevor Burbick.
If football is your passion, S.L. Price's Playing Through the Whistle: Steel, Football, and an American Town, mixes history and sport to show how one high school in Aliquippa, Pennsylvania, produced an amazing number of NFL players, from Mike Ditka to Ty Law to Tony Dorsett to Darrelle Revis.
Meanwhile, at the movies, Eddie the Eagle, reminds us never to count out a determined underdog and, coming soon, Phiona Mutesi, the Queen of Katwe, shows us that champions come in all ages and from all places.
Here's a sampling of more sports titles to choose from …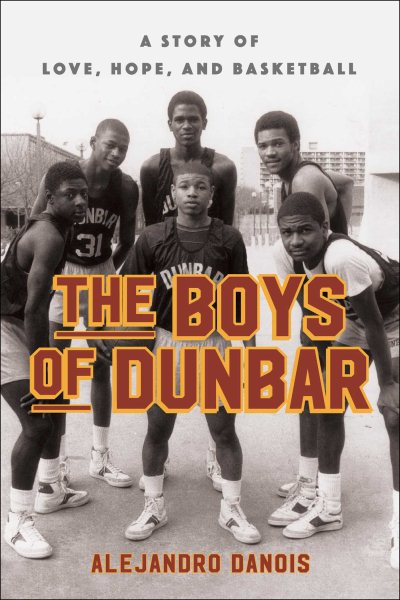 The Boys of Dunbar: A Story of Love, Hope, and Basketball by Alejandro Danois

Formats: Print | eAudiobook

The inspirational story of the most talented high-school basketball team ever and the dedicated coach who gave his players a lifetime opportunity by insisting on success.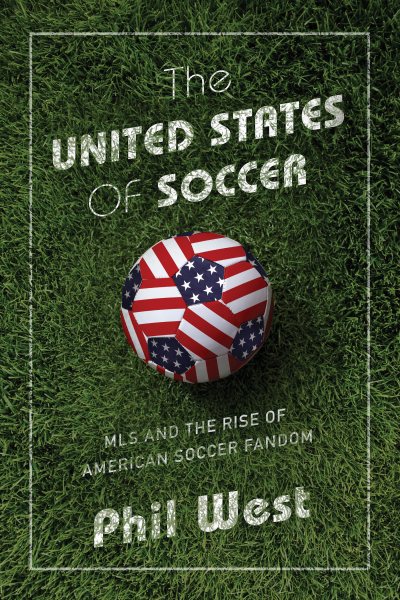 The United States of Soccer: MLS and the Rise of American Soccer Fandom by Phil West

Formats: Print

An account of the first twenty years of Major League Soccer traces the league's organization in the years prior to its 1996 launch, its resilience and growth, and the rise of the supporters who have defined what it means to be a North American soccer fan.
The Perfect Pass: American Genius and the Reinvention of Football by S.C. Gwynne
Formats: Print
Historian S.C. Gwynne tells the incredible story of how Hal Mumme and Mike Leach, two unknown coaches who revolutionized American football in the 1980s, 1990s and 2000s, changed the way the game is played at every level, from high school to the NFL.
The Arm: Inside the Billion-Dollar Mystery of the Most Valuable Commodity in Sports by Jeff Passan
Yahoos lead baseball columnist offers an in-depth look at the most valuable commodity in sports the pitching arm and how its vulnerability to injury is hurting players and the game, from Little League to the majors. Every year, Major League Baseball spends more than $1.5 billion on pitchers five times more than the salary of every NFL quarterback combined. Pitchers are the games lifeblood. Their import is exceeded only by their fragility. One tiny band of tissue in the elbow, the ulnar collateral ligament, is snapping at unprecedented rates, leaving current big league players vulnerable and the coming generation of baseball-playing children dreading the three scariest words in the sport: Tommy John surgery.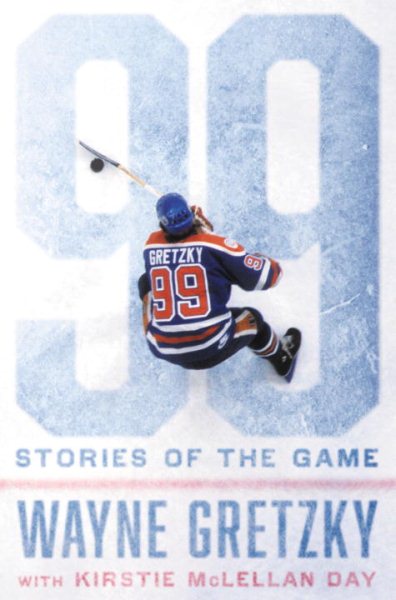 99 Stories of the Game by Wayne Gretzky with Kirstie McLellan Day

Formats: Print

One of the greatest sports figures of all time salutes his heroes and takes us inside the game as few others can.

From minor-hockey phenomenon to Hall of Fame sensation, Wayne Gretzky rewrote the record books, his accomplishments becoming the stuff of legend. Dubbed "The Great One," he is considered by many to be the greatest hockey player who ever lived. No one has seen more of the game than he has—but he has never discussed in depth just what it was he saw.

For the first time, Gretzky discusses candidly what the game looks like to him and introduces us to the people who inspired and motivated him: mentors, teammates, rivals, the famous and the lesser known. Weaving together lives and moments from an extraordinary career, he reflects on the players who inflamed his imagination when he was a kid, the way he himself figured in the dreams of so many who came after; takes us onto the ice and into the dressing rooms to meet the friends who stood by him and the rivals who spurred him to greater heights; shows us some of the famous moments in hockey history through the eyes of someone who regularly made that history.

Warm, direct, and revelatory, it is a book that gives us number 99, the man and the player, like never before.
Shaken: Discovering Your True Identity in the Midst of Life's Storms by Tim Tebow; with A.J. Gregory

he author shares the highs and lows if his career as a college, then professional football player, as well as how his strong faith allowed him to experience the ups and downs without letting them define him, and advises reader on how they can achieve this type of resilience.
Courage to Soar: A Body in Motion, a Life in Balance by Simone Biles with Michelle Burford

Formats: Print | Audiobook | eBook

Simone Biles' entrance into the world of gymnastics may have started on a daycare field trip in her hometown of Spring, Texas, but her God-given talent, passion, and perseverance have made her one of the top gymnasts in the world, as well as a four-time winner of Olympic gold in Rio de Janeiro.

But there is more to Simone than the nineteen medals—fourteen of them gold—and the Olympic successes. Through years of hard work and determination, she has relied on her faith and family to stay focused and positive, while having fun competing at the highest level and doing what she loves. Here, in her own words, Simone takes you through the events, challenges, and trials that carried her from an early childhood in foster care to a coveted spot on the 2016 Olympic team.

Along the way, Simone shares the details of her inspiring personal story—one filled with the kinds of daily acts of courage that led her, and can lead you, to even the most unlikely of dreams.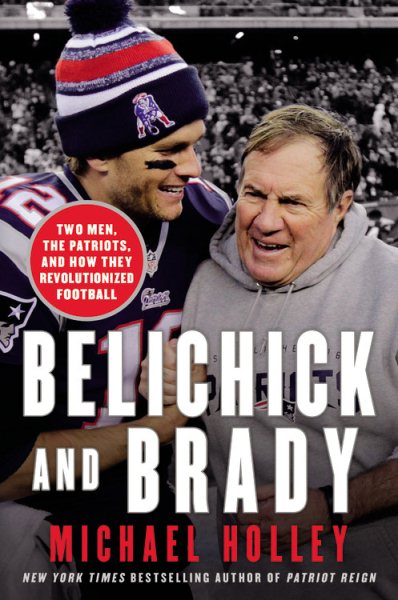 Belichick and Brady: Two Men, the Patriots, and How They Revolutionized Football by Michael Holley

Formats: Print

From the NYT bestselling author with unprecedented access to the Patriot franchise, comesBelichick and Brady, the epic, inside story of the rise and dominance of Tom Brady, Bill Belichick, and the New England Patriots. Featuring interviews from Patriots players and coaches, Holley presents a fascinating portrait of the partnership between Tom Brady, the Patriots' star quarterback, and Bill Belichick, the team's prolific coach. Chockful of behind-the-scenes anecdotes and information exploring how they have strategized and weathered controversies, all culminating into four Superbowl rings, this is required reading for any Patriots fan and students of the game of football. By examining how the relationship between this dynamic quarterback and coach duo, Holley explores exactly how these two men have formed the core of the greatest dynasty in the modern-day NFL.
Relentless Spirit: The Unconventional Raising of a Champion by Missy Franklin and D.A. and Dick Franklin, with Daniel Paisner

Formats: Print

What does it take to become a champion? Gold medalist Missy Franklin, along with her parents, D.A. and Dick, tell the inspirational and heartwarming story of how Missy became both a legendary athlete and a happy and confident woman, something they accomplished by doing things their own way and making the right choices for their family.

At seventeen, Missy Franklin won five medals—four of them gold—at the London Olympics. She hopes to represent the United States at the 2016 Games in Rio, and her parents will be at her side for all of the excitement.

Since her Olympic debut, people who have met Missy and her family or seen them on TV have wondered what it was like to raise such an incredible champion. What was the training like? How did Missy handle school? How did the family find the right facilities, coaches, and support network? Missy, D.A., and Dick explain how it all happened, sharing their family's story of how Missy became the champion she is today, something they accomplished through hard work, trust, and making the choices that were right for them.

Anyone inspired by Missy and the rest of the Franklin family will now be able to read about them and be moved by their wonderful story.
Win at Losing: How Our Biggest Setbacks Can Lead to Our Greatest Gains by Sam Weinman

Formats: Print

A rousing guide to succeeding from setbacks, with lessons from famous figures who have survived and thrived after enduring legendary defeats.

As an award-winning sports journalist and editor, Sam Weinman has witnessed epic wins and crushing defeats. But when he tried to teach his two sons how to cope with life's inevitable setbacks (lost soccer games, a B on a test), nothing worked. Sam realized our winning-obsessed culture had taught them that losing is unacceptable, even when it's impossible to succeed. So he decided to approach the experts to find out what's driving America's intense fear of failure and how we can use it to bounce back and thrive from life's unavoidable losses.

Win at Losing is an engaging, enlightening guide to surviving and thriving from adversity, using lessons from famous figures who have faced major, very public defeats and emerged stronger and more successful from them. Blending first-hand interviews and advice from pro athletes, business executives, politicians, and Hollywood stars, with expert analysis from leading psychologists and coaches, this motivating book reveals how legendary leaders overcame and even triumphed from loss, humiliation, and rejection–showing how we all can harness the power of failure to achieve what we want in life.
Check out these movies …
Hands of Stone Written and directed by Jonathan Jakubowicz

Formats: DVD

Life of Roberto Duran, who made his professional debut in 1968 as a 16-year-old and retired in 2002 at age 50. In June 1980, he defeated Sugar Ray Leonard to capture the WBC welterweight title but shocked the boxing world by returning to his corner in the November rematch. Starring Robert de Niro, Edgar Ramirez, Usher Raymond, Ellen Barkin and Jurnee Smollett-Bell.
Race Written by Joe Shrapnel & Anna Waterhouse Directed by Stephen Hopkins

Formats: DVD

Jesse Owens' quest to become the greatest track and field athlete in history launches him onto the world stage of the 1936 Olympics, where he faces off against Adolf Hitler's vision of Aryan supremacy. Starring Stephan James, Jason Sudeikis, Jeremy Irons, Carice Van Houten and William Hurt.
Everybody Wants Some Written and directed by Richard Linklater

Set in the world of 1980s college life, it follows a group of college baseball players as they navigate their way through the freedoms and responsibilities of unsupervised adulthood. Get ready for the best weekend ever. Starring Blake Jenner, Tyler Hoechlin, Zoey Deutch, Ryan Guzman, Glen Powell, Wyatt Russell and Will Brittain.
Is there a topic you're interested in but don't see here?
Ask us – we'd love to help you find your next great read.
Did you like this blog post? Keep up to date with all of our posts by subscribing to the Library's newsletters!