Spy Fiction for Children and Teens
Posted on August 21, 2018
Spy fiction isn't just for adults. After all, why wouldn't kids and teens respond to the adventure, humor and interesting storylines spy fiction brings to life? My child loves the hit television show "Phineas and Ferb." The story centers around two brothers (Phineas and Ferb), their family, a small group of friends, their pet platypus Perry (a secret agent) and Dr. Heinz Doofenshmirtz (evil scientist). And I'll admit that there were many times when my child lost interest in the show, but I wanted to keep watching it. Spy stories speak to us all and spark imagination. Check out the titles below that are sure to appeal to kids of all ages.
Spy Fiction for Children and Tweens
Accompanying his "sidekick" mom to the shoe store for a daring mission, S.A.M. confronts a shifty clerk before discovering that his brand-new tiger-striped shoes convey the superpower of enabling him to tie his own shoelaces. Ages 4-8.
Twelve-year-old Ben Ripley leaves his public middle school to attend the CIA's highly secretive Espionage Academy, which everyone is told is an elite science school. Spy school series, book 1. Ages 8-12.
Twelve-year-old Abigail is shocked to discover her elite boarding school is really a cover for a huge spy ring, and must undergo Spy Training 101 in order to save her mother, who happens to be the spy ring's top agent. Mrs. Smith's Spy School for Girls, book 1. Ages 9-13.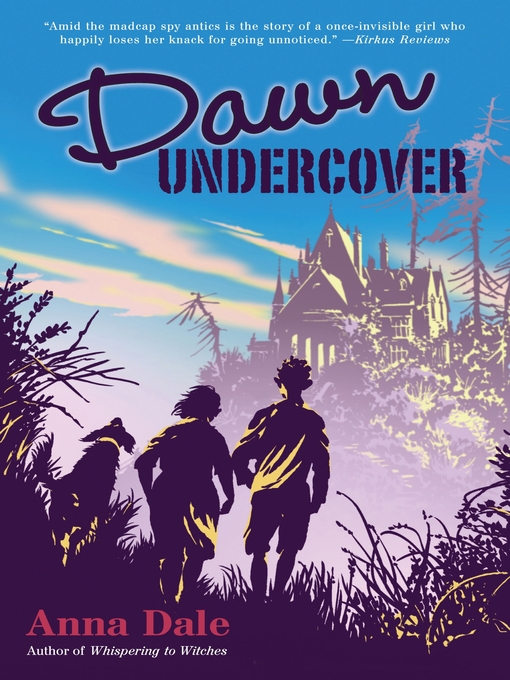 Eleven-year-old Dawn, Rustgate Primary School's most forgettable student, is recruited for a British secret intelligence agency and sent on a spy mission to track a master criminal. Ages 8-12.
After a routine school field trip goes awry, Linc Baker is thrust into a world of intrigue and espionage, where a kid agent who looks exactly like him threatens to use powerful artifacts to control the world. Ages 8-12
Spy Novels for Teens
Historical Fiction / Spy Fiction
After her mother is shot at a checkpoint, Sarah, a Jewish teenager, agrees to help the resistance by posing as the daughter of a wealthy Nazi to gain access to the blueprints of a bomb that could destroy Western Europe.
World War II is raging. Michael O'Shaunessey, originally from Ireland, now lives in Nazi Germany with his parents. Like the other boys in his school, Michael is a member of the Hitler Youth. But Michael has a secret. He and his parents are spies. Michael despises everything the Nazis stand for. But he joins in the Hitler Youth's horrific games and book burnings, playing the part so he can gain insider knowledge. When Michael learns about Projekt 1065, a secret Nazi war mission, things get even more complicated. He must prove his loyalty to the Hitler Youth at all costs — even if it means risking everything he cares about. Including… his own life. Also available in eAudio.
In 1943, a British fighter plane crashes in Nazi-occupied France and the survivor tells a tale of friendship, war, espionage, and great courage as she relates what she must to survive while keeping secret all that she can. Also available in eBook.
In an alternate England of 1851, spirited fourteen-year-old Sophronia is enrolled in a finishing school where, she is surprised to learn, lessons include not only the fine arts of dance, dress, and etiquette, but also diversion, deceit, and espionage. Finishing School series, book 1. Also available in eBook and eAudio.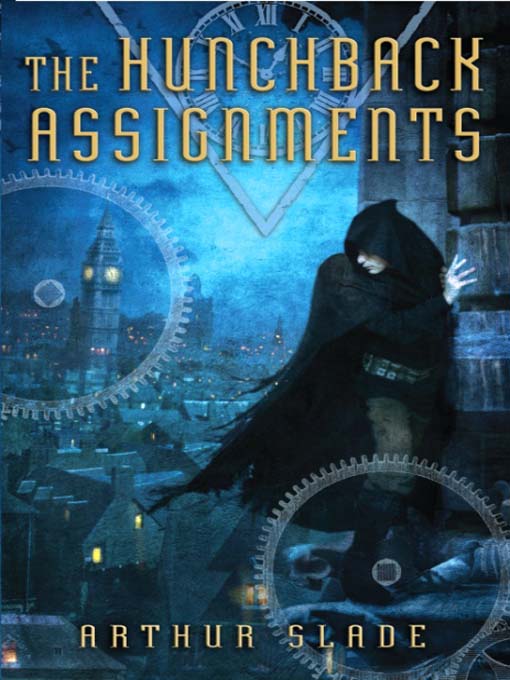 In Victorian London, fourteen-year-old Modo, a shape-changing hunchback, becomes a secret agent for the Permanent Association, which strives to protect the world from the evil machinations of the Clockwork Guild. Hunchback Assignments series, book 1. Also available in eAudio.
Modern Day Spy Fiction
Raised to be an elite spy, 17-year-old Reagan must choose whether she will honor her family's legacy by using her incredible talents to lead a dangerous life, or throw it all away to pursue a normal relationship with the boy she loves. Black Angel Chronicles, book 1. Also available in eBook.
Using her psychic abilities to secure valuable information for the government, Callie hides her identity from her longtime boyfriend and struggles against her feelings for a psychic newcomer before experiencing sanity-testing visions about a growing international threat.
Jocelyn Steely was kidnapped as a child and trained as a North Korean spy, but the tables turn when she becomes a double agent for the very American spy organization she has been sent to destroy. Raven files series, book 1.
A young English thief stumbles on, and subsequently is recruited for, a super-secret operation that trains teenagers in remote viewing and astral projection techniques in order to engage in spying. Shadow Project adventures, book 1. Also available in eBook.
Fifteen-year-old MI6 agent Alex Rider travels around the world on a dangerous mission to destroy the deadly terrorist organization, Scorpia, once and for all. Alex Rider adventure series, book 11. Also available in eAudio.
Spy Stories / Graphic Novels
Bestselling author Antony Johnston returns to "The Coldest City" for a tale even more complex, compelling, and cold than the first! After a string of botched assignments for MI6 in Berlin, David Perceval is being sent home. Even his final mission before leaving—the defection of a Soviet scientist—goes badly wrong, as the coldest winter for 30 years descends on Europe. With transport out of Berlin impossible, and the KGB searching everywhere for their lost scientist, Perceval must improvise a deadly game of cat and mouse through the frozen city to keep the Russians at bay, and deliver his own unique brand of revenge!
Prequel to "The Coldest City," which was adapted into the major motion picture "Atomic Blonde" staring Charlize Theron and James McAvoy – available on DVD.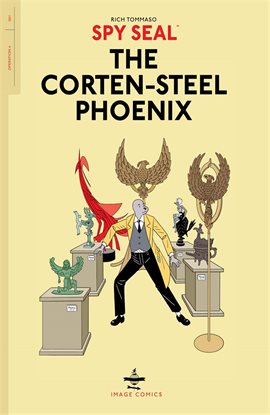 Journey into the thrilling world of international espionage as one of Britain's most covert MI-6 divisions, the Nest, recruits a brand-new secret agent to their team: Spy Seal! Follow the newbie spy and his furry colleagues on exciting train rides, high-speed car chases, high-flying air adventures, and down secret underground tunnels, all in an effort to hunt down a dangerous British-turned-Soviet double agent-a slippery spy who poses as an upscale art dealer while covertly killing off important figures of Parliament. Spy Seal series, vol. 1.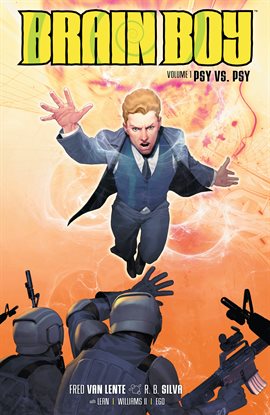 Ambushed while protecting an important statesman, Matt Price, a.k.a. Brain Boy, finds himself wrapped up in political intrigue that could derail a key United Nations conference and that sets the psychic spy on a collision course with a man whose mental powers rival his own! Brain Boy series, vol. 1.
Looking for more action-packed spy stories?
Check out these popular titles …
---
Looking for your next great read?
Let us help you!
Tell us what you've enjoyed reading, watching or listening to, and our librarians will give you personalized recommendations.
No algorithms, cookies or data mining – just real experts in your community sharing their love of great books, music and movies with you. We call it Give 3 Get 3.
Get started today at
Did you like this blog post? Keep up to date with all of our posts by subscribing to the Library's newsletters!