WWII Propaganda: How Images of Women Made the Difference
Posted on October 22, 2020
American author and historian Doris Weatherford states that the role of the American woman in World War II, in both their numbers and their involvement, "made the margin of difference that won the war" (125). As impactful as this statement sounds now, the need for women to work both on the home front and on the field proved to be a dramatic turn of events in the 1940s.
Nearly a decade before the United States entered World War II, the stock market crashed in 1929. This left nearly a quarter of Americans unemployed as well as designated the working married woman as the greatest threat to (then) traditional working-class society. In fact, Francis Perkins – New York's Commissioner of Labor and later FDR's Secretary of Labor – claimed that "the woman 'pin-money worker' who competes with the necessity worker is a menace to society, a selfish, short-sighted creature, who ought to be ashamed of herself" (Blakemore). The idea that married women working for "extra cash" was standing in the way of household incomes led to the passing of the marriage work ban, a section in the Economy Act of 1932 which required that the government fire one member of each married couple working in government. Since women generally earned less money than men, they received the boot. (Blakemore)
So, when women were called to action to help protect and support their country at the outset of the war, mixed emotions by many citizens were had. Most women didn't need convincing – with their husbands assisting the war effort many of them suddenly became the sole provider for their families – but other women were hesitant for various reasons. The government knew, however, that women were essential to a successful war effort. In turn, the government employed propaganda that used both persuasive imagery and language to convince women of their wartime value. Womanhood was linked with "Victory".
Dive into selections below about wartime propaganda targeting women.
Within the Home: Efforts of the Housewife
To help convince every woman contributed during the war, some government-created propaganda was designed to specifically target efforts of the everyday housewife. Commodity shortages were a major repercussion of the United States' active entry, leaving the country to ration. With many men serving on front lines, women were assigned to "control the flow of goods" (Brock, et. al xxvii). In addition to encouraging women to enact rations and purchase war bonds, the government encouraged women to grow produce at home. "Victory gardens", rightfully named, aided the country's economy and health.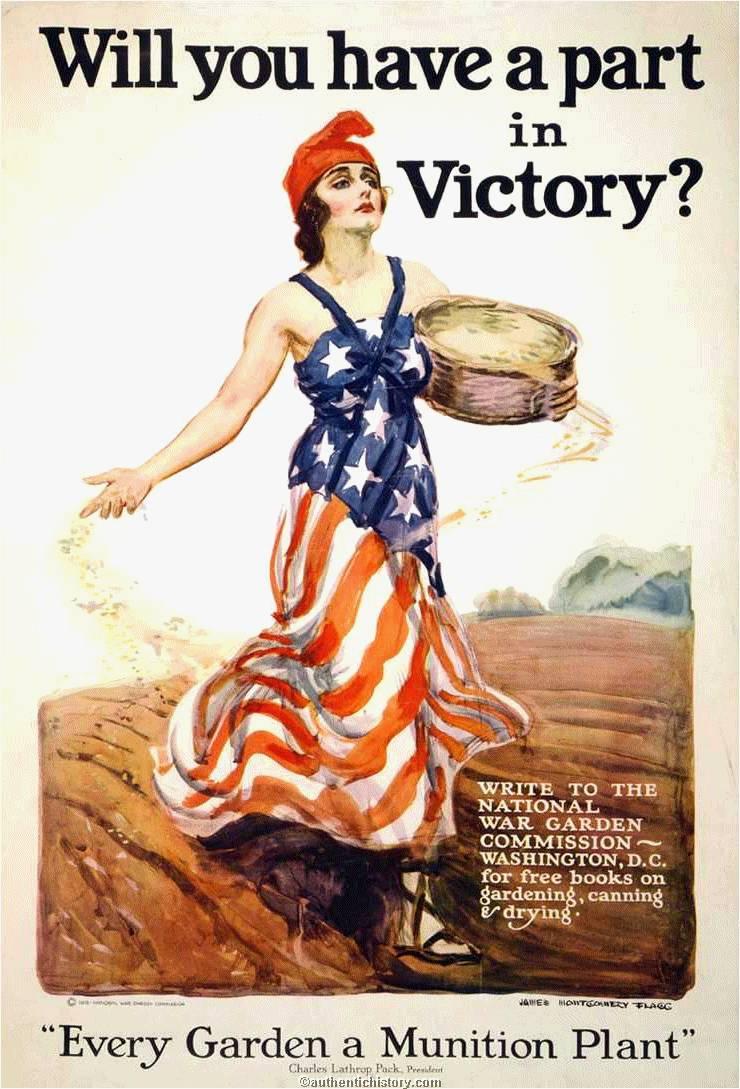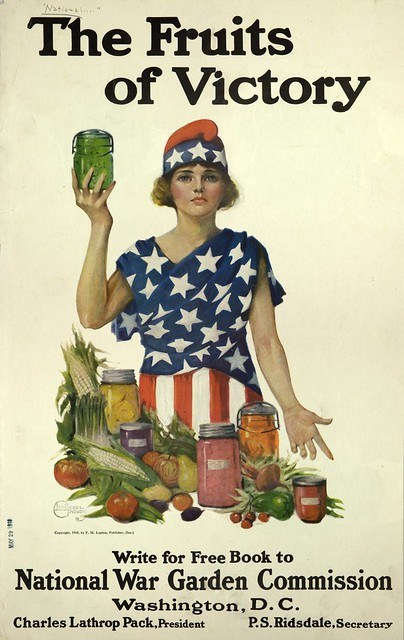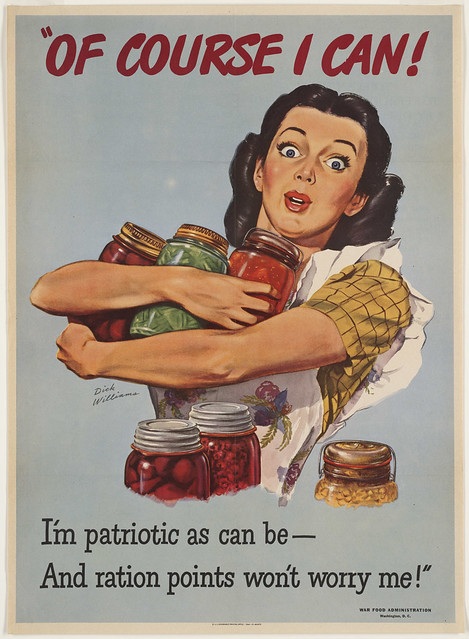 Rosie: Women Get Industrial
When 10 million men left to serve, it became immediately clear that the tanks and ships they needed to succeed would have to be built by women (Weatherford 116). Between 1940 and 1945, the number of employed women increased from 12 million to 19 million, and most of these jobs supported industries like the construction and maintenance of aircraft, shipyards and railroads. According to Doris Weatherford, women became "production soldiers" whose participation in the war effort would help lead the country to victory; in other words, "production was essential to victory, and women were essential to production" (116). Women's increased work in industry resulted in the timeless image of female empowerment: Rosie the Riveter. Rosie's image represented two successful purposes: represented what the woman was at this time, as well as what she could be.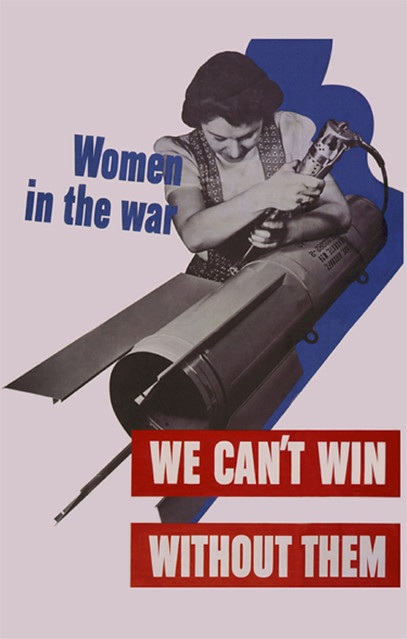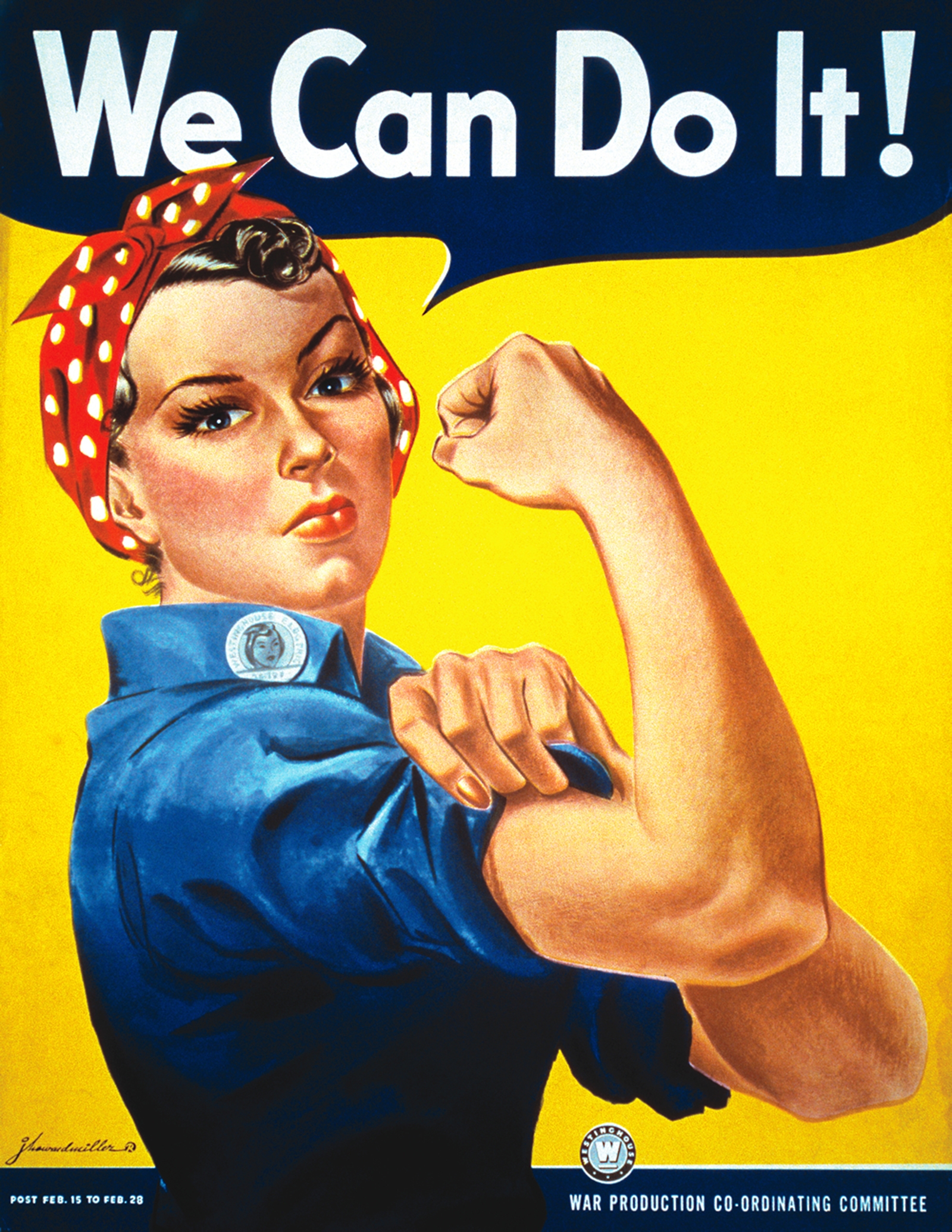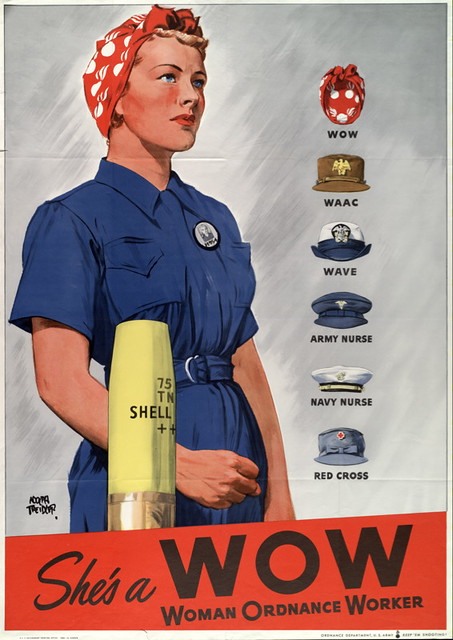 Auxiliary Services: Military Support
Not only was there a strong need for women on the home and at the factory, but women were also desperately needed on the field. Between 1941 and 1945, 350,000 women joined the military (Brock, et. al). In fact, by 1943, all branches of the U.S. military included women, thanks to the extensive auxiliary services: Women's Army Corps (WAC), Navy Women's Reserve (WAVES), Marine Corp Women's Reserve, Coast Guard Women's Reserve (SPARS), Women Airforce Service Pilots (WASP), Army Nurse Corps, and the Navy Nurse Corps. Women were finally able to join their country in the effort.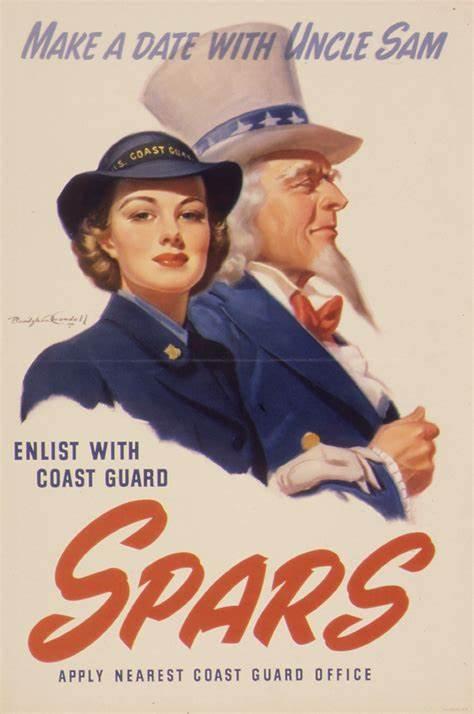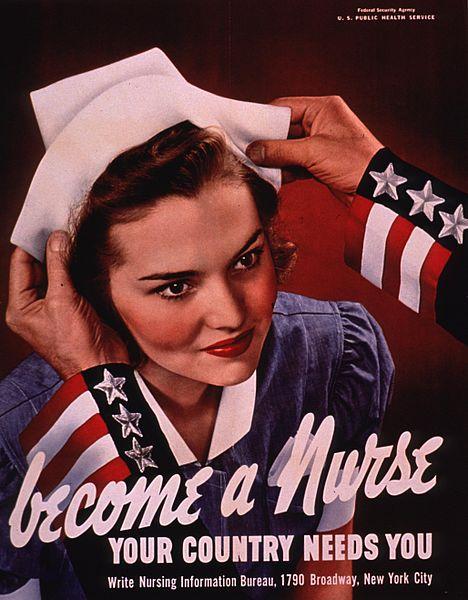 Sources Cited:
Blakemore, Erin. "Why Many Married Women Were Banned from Working During the Great Depression." History.com, 21 July 2019, https://www.history.com/news/great-depression-married-women-employment.
Brock, Julia, et. al, eds. Beyond Rosie: A Documentary History of Women and World War II. Fayetteville, The University of Arkansas Press, 2015.
Weatherford, Doris. American Women and World War II. New York, Facts on File, Inc., 1990.
Suggestions for Further Reading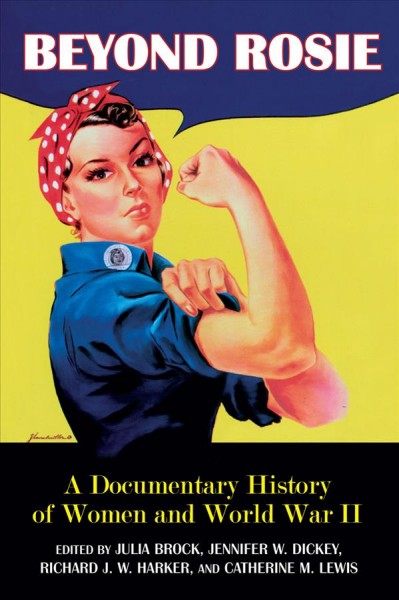 Beyond Rosie: A Documentary History of Women and World War II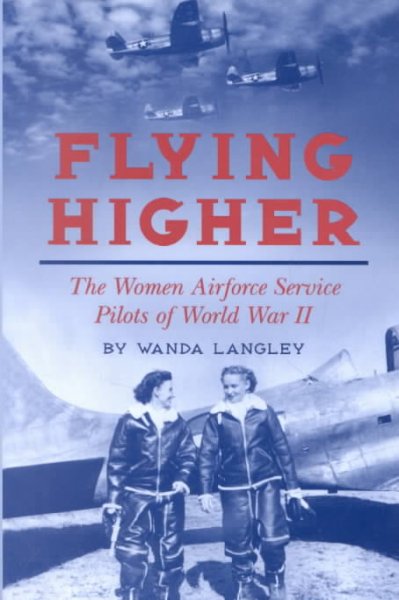 Flying Higher: The Women Airforce Service Pilots of World War II
Did you like this blog post? Keep up to date with all of our posts by subscribing to the Library's newsletters!