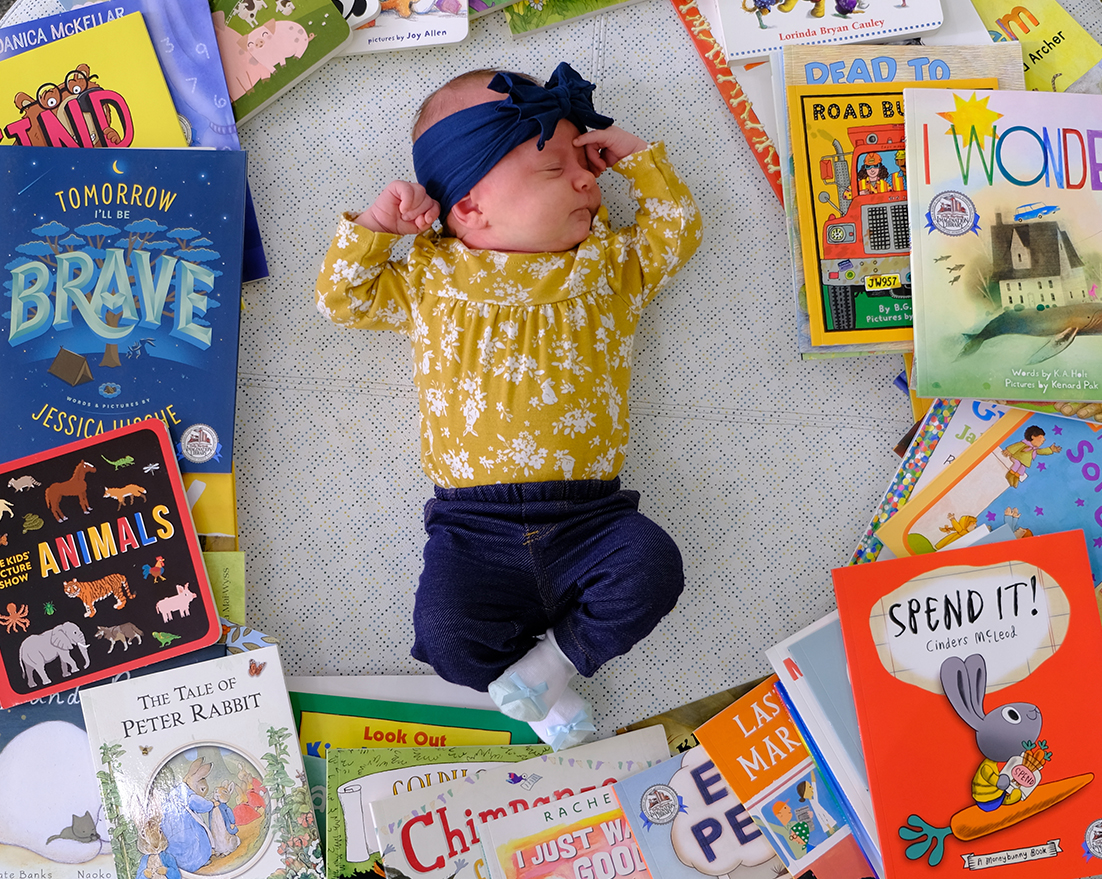 FREE BOOK EVERY MONTH
UNTIL YOUR CHILD IS 5
Sign up today to have one free book per month sent to your child. If you register your newborn baby, that means you will receive up to 60 books! Start building your child's at-home library early! Register for Dolly Parton's Imagination Library in person at any Toledo Library location and start getting free books sent directly to your home for all children under age five.
The Imagination Library is dedicated to inspiring a love of reading by gifting books free of charge to children under the age of five. Each month a new book is mailed directly to your home. Best of all, it is a FREE GIFT! There is no cost or obligation to your family, as the program is entirely funded through local partners and community members.
All children in Lucas County under the age of five.
Be a resident of Lucas County.
OR download and mail registration form 
OR call 419.259.5200 to get help registering
Books are mailed to the address you provide. If the child's address changes, simply update your registration online or call 419.259.5200.
Books will begin arriving at your home eight to ten weeks after you register and will continue until your child turns five or you move out of Lucas County.