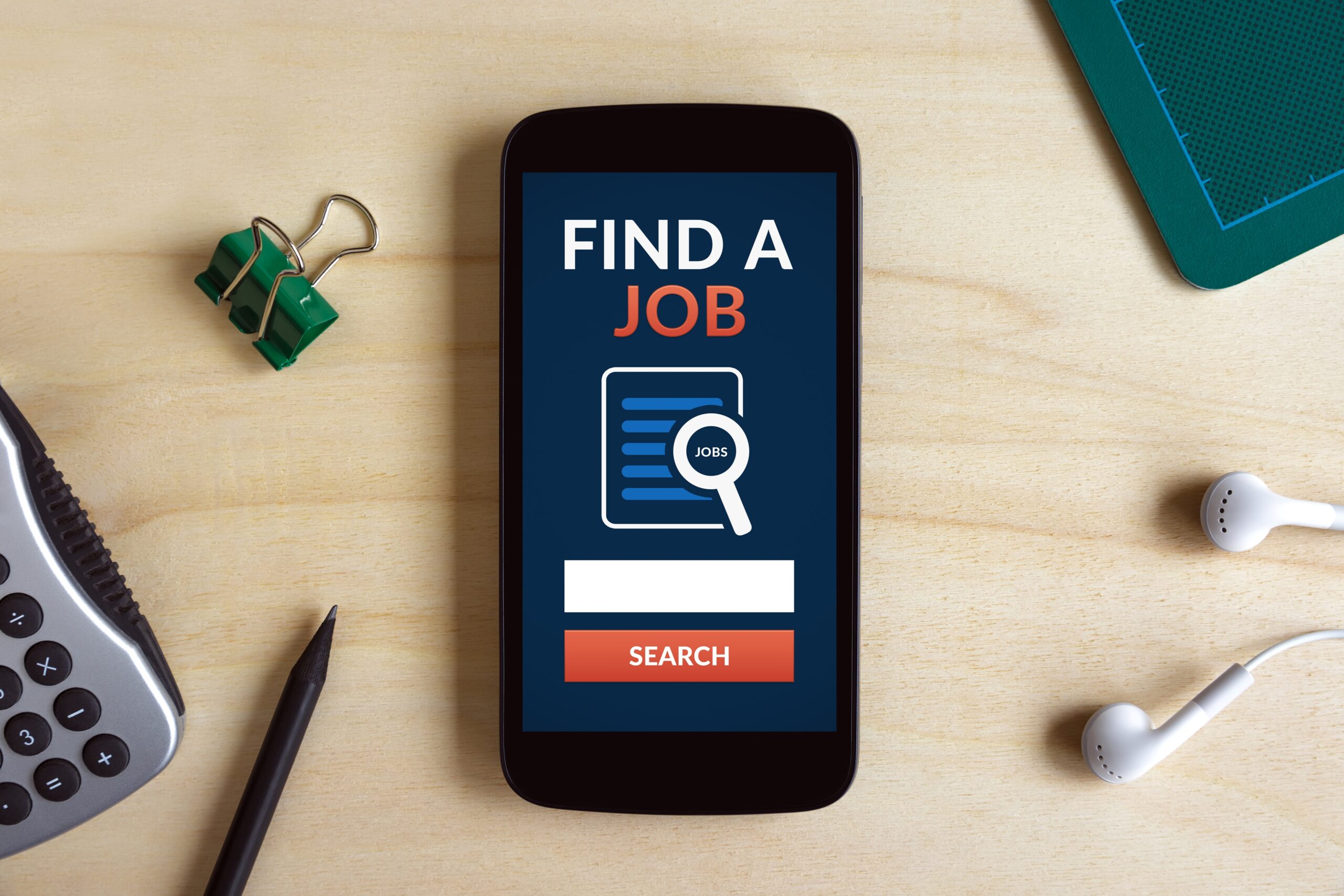 NEED HELP FINDING YOUR NEXT JOB? WE'RE HERE TO HELP!
We can help you:
Search and apply for jobs online
Write or update your resume
Set up an email account
Computer and internet basics
Microsoft Word, Excel and PowerPoint
Google Drive and Google Docs
Walk-in, call, or email your favorite location, during Library hours. For more information, please call 419.259.5200.
Find a Remote Job
CareerOneStop search tool for work-at-home jobs.
Jobsearch.Ohio.Gov
A new website launched by Ohio for those out of work due to COVID-19 (Coronavirus).
Lucas County Job Search
This is the official site for searching for Lucas County job openings.
Nonprofit Career Match
Help for those seeking a career in the nonprofit world. "From hire to retire, we can help you build your career."
Nonprofit Talent
A great place for nonprofit job seekers and nonprofit employers to connect. Find a job or post a resume. Post a job or search resumes.
Occupational Mobility Explorer
Discover opportunities for workers to transfer their skills from one occupation to a similar — but higher-paying — occupation in the same labor market.
OhioMeansJobs
A compilation of electronic job opportunities from the major commercial job boards, niche industries and the government of Ohio.
Ohio's In Demand Careers
Find here a listing of the top paying jobs in Ohio with lots of openings available for jobseekers.
Ohio's Top Jobs
Find here a listing of jobs that pay well and have lots of openings available in Ohio.
Pathstone – Area Office on Aging
AOOA 2155 Arlington Ave, Suite 120, Toledo, OH 43609, (567) 970-7063
55 and older – Provides paid job training for low income adults age 55 or older to help them compete in today's labor market; assists these older job seekers with job development, job search training and job referral; and, provides financial assistance to employers to help defray the costs of training older job seekers to become productive employees.
Reference Solutions
The #1 source of information on businesses and people for researchers, students, job seekers and government agencies.
State of Ohio Job Search
This is the official site for searching for Ohio government job openings. Links to benefit information and the application process are also available.
USAJobs
The Office of Personnel Management offers this official site for federal jobs and employment information.
Vantage Aging (formerly Mature Services)
Local agency offering resources to jobseekers aged 50+.
VolunteerMatch
Allows the potential volunteer to search by zip code, interest, skills needed and more to find a meaningful volunteer opportunity.
Apprenticeship Information
Northwest Ohio Building & Construction Trades Council
Comprised of 18 local construction trades unions – Trains apprentices and upgrades the skills of current craftsmen to meet the professional construction needs of Northwest Ohio
Career Technical Education & Ohio Technical Centers
Get started in your new technical career in 3-18 months or prepare to transition to a college degree program.
Custom Training Solutions (a division of Northwest State Community College)
Gain a competitive advantage through hands-on training with the latest tools, techniques, and best practices in the areas of advanced manufacturing, computer applications and programming, safety and leadership, industrial automation, and maintenance.
Ability Jobs
The site has a resume bank of over 74,000 job seekers with disabilities. Since 1995, Ability Jobs has helped a wide range of individuals, from entry-level candidates to those with PhDs.
Bureau of Vocational Rehabilitation
5241 Southwyck Blvd. Ste. 100, Toledo, OH 43614, (419) 866-5811
Their staff will do intake for the individual and determine what type of work they can handle. Also, in some circumstances, the job coach will sit in their interview to coach them through.
The Sight Center of Northwest Ohio
1002 Garden Lake Pkwy, Toledo, OH 43614, (419) 720-3937
Disabled Person
This nonprofit organization helps individuals with disabilities find employment.
Disability Job Exchange
The site connects job candidates with employers and also provides resume and career advice.
Getting Hired
This job search site lists jobs for people with disabilities.
National Industries for the Blind
The employment resource created by NIB, CareersWithVision, serves individuals who are blind and seeking employment with NIB-associated nonprofit agencies.
Sierra Group's RecruitDisability.org
This job search site for individuals with disabilities offers a resume/CV builder tool and useful articles.
Digital Learn
New to computers or haven't used them for a while? For those who are a little unsure or uncomfortable, or just need a bit of a refresher, Digital Learn helps users tackle technology and gain the confidence needed to succeed.
GCF Learn Free
This website is ideal for those who want to learn computer and keyboarding skills, Internet basics, Microsoft Office, email, and more.
Jobversity
Offers digital learning resources to help immigrants and refugees navigate, contribute to, and thrive in the US job Market
LearningExpress Library
Access resume/cover letter tutorials and step-by-step builders, and increase your computer skills
LinkedIn Learning
Offers courses that cover a variety of topics including office software basic computer skills.
Microsoft 365 Training Center
Lessons and exercises for Microsoft Office 365.
Kristie Lanzotti
2022-03-24T18:26:32+00:00
Searchable database of articles (some full text) from education-related journals, dissertations, regulatory materials, quantitative data and reference materials. Also features opinion pieces, tests/questionnaires and materials published in foreign languages.
School Information
Grade Levels: for college students and educational instructors and researchers