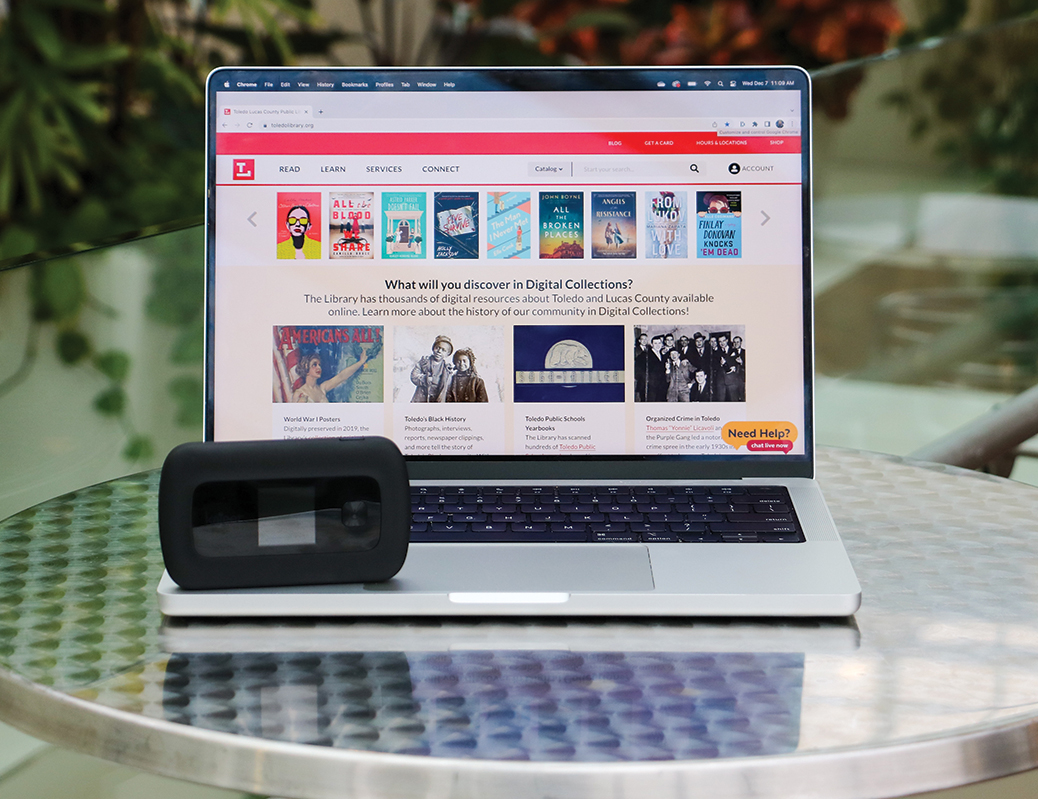 CHECK OUT HOTSPOTS
You just need an adult, full privilege card in good standing to borrow a hotspot.
If you don't have a card, go to any
location
to apply. You will need:
Proof of address
A picture ID (the ID does not need to match your current address)
Proof of birth date
Someone will process your application on the spot, and you will leave with your new card!
If you don't have the proof of address and photo ID, or you are not an Ohio resident, call us at 419.259.5200 for other options.
Mobile WiFi hotspots:
Loan for 21 days
Limit 1 loan per adult card
Able to renew 2 times if there aren't outstanding holds