Entertaining Rom-Coms
Posted on February 6, 2017
Valentine's Day is around the corner, which means you may be looking for a few good Rom-Coms to watch. The question remains – what makes a good rom-com anyway? In my opinion, there should be both comedic and romantic elements in the film. A good romantic comedy should make you laugh and hopefully lighten your mood in the process.
What exactly is a Rom-Com?
Rom-coms or romedies are lighthearted films with humorous plotlines that are usually centered around romantic ideals like true love conquers all. Allmovie defines the romantic comedy as a subgenre of comedy that focuses on "the complications arising from the search for romance, courtship or a new relationship." The humor in these films is typically of the low-key variety or situational and evolved from the more raucous romantic screwball comedies of the 1930s and 1940s.
So, if you're in the mood for a little light-hearted entertainment, check out the entertaining rom-coms listed below.
Bridget Jones's Baby (2016) Starring Renee Zellweger, Colin Firth and Patrick Dempsey Directed by Sharon Maguire Formats: DVD | Blu-ray

Bridget is forty-something and single again after breaking up with Mark Darcy. She decides to focus on her job and surround herself with old friends and some new ones. But her love life takes a turn when she meets a dashing American named Jack. In an unlikely twist, Bridget finds herself pregnant but she can only be fifty percent sure of the father's identity.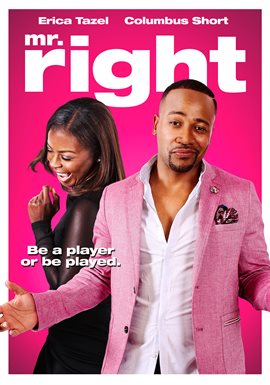 Mr. Right (2015) Starring Columbus Short and Erica Tazel Directed by Roger Melvin Formats: Streaming Video

A conservative blogger/author has sworn off dating until she is swept off her feet by the man of her dreams later discovering that her Mr. Right works for an upscale dating service hired by her best friend.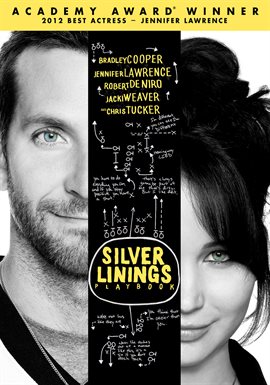 Silver Linings Playbook (2012) Starring Bradley Cooper and Jennifer Lawrence Directed by David O. Russell Formats: DVD | Blu-ray | Streaming Video

The riotous and poignant story of how a man who has lost everything, his house, his job, his wife, reconnects with himself and creates his own silver linings from the bonds he forms with his family and friends.

This film has romantic comedy and dramatic elements — well-worth checking out.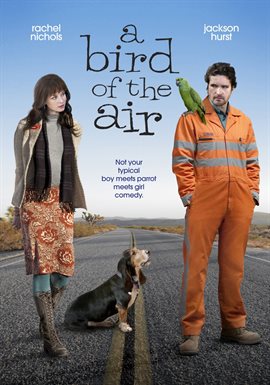 A Bird Of The Air (2011) Starring Rachel Nichols and Jackson Hurst Directed by Margaret Whitton Formats: Streaming Video

A parrot brings together Rachel Nichols and Jackson Hurst in an adaptation of the romantic novel The Loop. Lyman (Hurst) is a quiet loner — but when a talking bird bursts into his life, Fiona (Nichols) helps unravel the past and opens up his heart.
Amelie (2001) Starring Audrey Tautou and Mathieu Kassovitz Directed by Jean-Pierre Jeunet Formats: DVD | Streaming Video

Amélie is a young woman who had a decidedly unusual childhood. Misdiagnosed with an unusual heart condition, Amélie didn't attend school with other children, but spent most of her time in her room, where she developed a keen imagination and an active fantasy life. Despite all this, Amélie has grown into a healthy and beautiful young woman who works in a cafe and has a whimsical, romantic nature. She decides to step into the lives of others around her to help them out.
The Princess Bride (1987) Starring Cary Elwes and Robin Wright Directed by Rob Reiner Formats: DVD

Heartbroken over the death of her beloved Westley, beautiful Buttercup finally succumbs to the advances of the wicked Prince Humperdinck. Yet, when she's suddenly kidnapped by a motley band of deviants, what gallant hero comes to the rescue? None other than Westley– alive, well and as wonderful as ever. But before these two can live happily ever after, they must first overcome formidable odds. Will these star-crossed lovers ever fulfill their destiny? Or, this time, will Buttercup lose Westley forever?

While this film is more than likely classified as a romantic adventure – it's still one of my all-time favorite films to watch for comedic and romantic entertainment.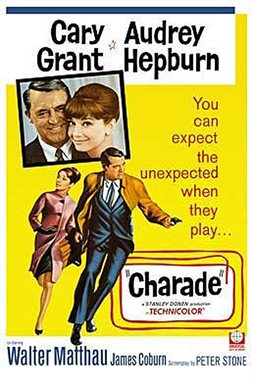 Charade (1963) Starring Audrey Hepburn and Cary Grant Directed by Stanley Donen Formats: DVD | Streaming Video

A trio of crooks relentlessly pursues a young American through Paris for the fortune her dead husband stole from them.

Technically, a romantic adventure, but still highly entertaining and enjoyable to watch.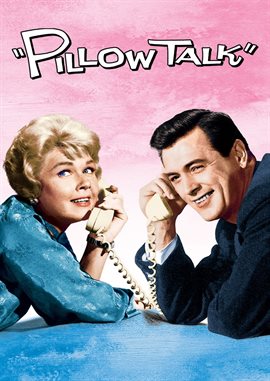 Pillow Talk (1959) Starring Doris Day and Rock Hudson Directed by Michael Gordon Formats: DVD | Streaming Video

Rock Hudson and Doris Day, two of the screen's most popular and enduring stars, light up the screen in "Pillow Talk." When Jan Morrow (Doris Day), uptight interior decorator, is forced to share a party line with carefree playboy Brad Allen (Rock Hudson), there's no connection between them. But when the two accidentally meet, the smitten Brad pretends to be a wealthy Texan, wooing Jan with seductive late-night calls. Their phone line is sizzling until Jan discovers her caller's true identity and calls his bluff. Nominated for five Academy Awards including Best Actress, this enjoyable romp co-stars Tony Randall (TV's "The Odd Couple") and is the film that brought Rock Hudson and Doris Day together for the first time!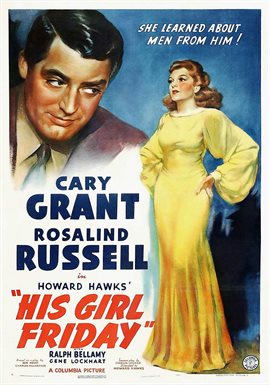 His Girl Friday (1939) Starring Cary Grant and Rosalind Russell Directed by Howard Hawks Formats: DVD | Streaming Video

An unscrupulous newspaper editor uses every dirty trick in the book to keep his ace reporter/ex-wife from retiring and remarrying in this twist on The front page.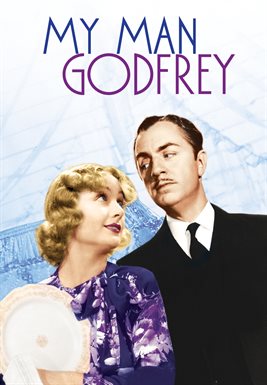 My Man Godfrey (1936) Starring Carole Lombard and William Powell Directed by Gregory La Cava Formats: DVD | Streaming Video

A landmark screwball comedy from Hollywood's golden age, "My Man Godfrey" follows the madcap antics of a ditzy debutante (Carole Lombard) who stumbles upon a "forgotten man" (William Powell) at the city dump. Determined to help Godfrey out, she offers him work in her household and he soon becomes the perfect butler for her eccentric family. As the family's antics grow increasingly more absurd, it is only a matter of time before Godfrey's secret past is revealed. Featuring brilliant comedic performances by Carole Lombard and William Powell along with Mischa Auer and Alice Brady, this timeless comedy classic was the first film ever to receive Academy Award nominations in all four acting categories.

This film falls under the screwball comedy genre, but there are elements of romance and comedy. Also, it's a really great movie.
Looking for additional recommendations?
Ask us – we'd love to help.
Did you like this blog post? Keep up to date with all of our posts by subscribing to the Library's newsletters!