Immigrant Heritage Month Storyteller: Najwa Badawi
Immigrant Heritage Month gives people across the United States an opportunity to annually explore our country's heritage and celebrate the shared diversity that forms the unique story of America.
The letter below is a part of a Welcome Toledo-Lucas County story telling series, bringing to life first-hand accounts from our immigrant, refugee, and diverse community members who call Toledo and Lucas County, home. We celebrate their contributions, especially this Immigrant Heritage Month, an annual celebration of our nation's shared immigrant heritage and cultural diversity.
We are glad to share stories showing the way our diverse local communities enrich our daily lives. It's time to #CelebrateImmigrants!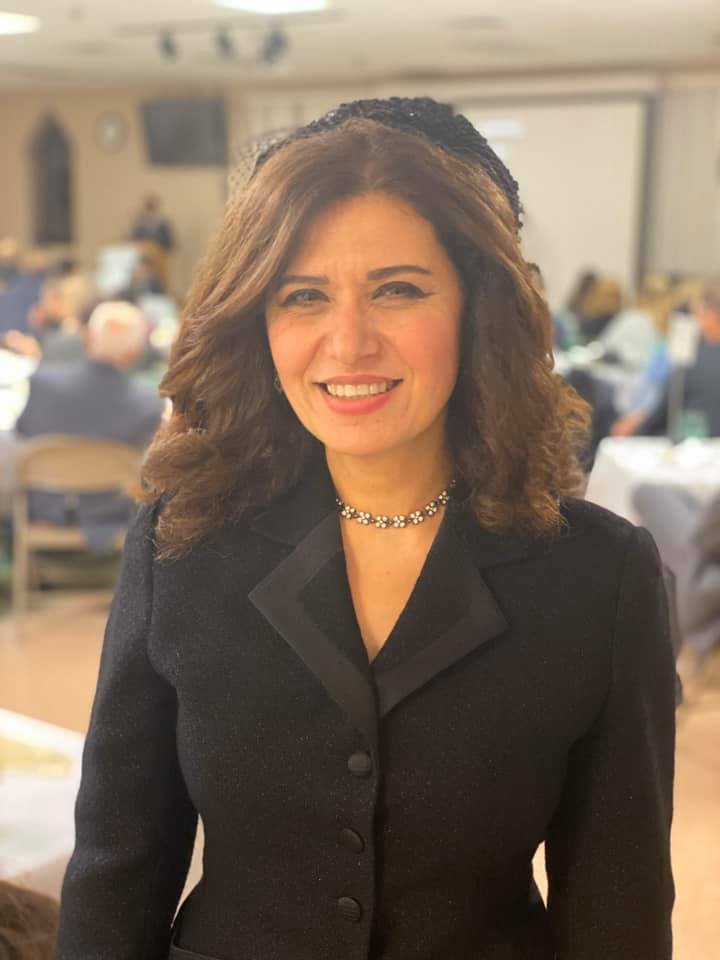 Najwa Badawi
English for Speakers of Other Languages (ESOL) Coordinator
"Life is tough. People can take away everything you own but the one thing people can never take away from you is your education." These are the words of wisdom that my father always imparted to me and my three brothers. How prophetic and true these words turned out to be!
My name is Najwa Badawi and I emigrated to Toledo from Beirut, Lebanon at the age of 10. My parents, brothers, and I left Beirut because of the raging civil war that was going on at the time. For most of his life in the Middle East, my father worked as editor in chief of a major newspaper in Saudi Arabia, then as a translator for the American movie industry in Beirut. We lived a happy and simple life full of family, celebrations, traditions, and lots of love. Then the war started.
We had to evacuate our lovely flat in Beirut and move into a safer area at my grandparents' house, then a few months at a refugee camp because it was deemed safer than other areas. We went from living a pampered life, to having to deal with food rationing, and time limited ceasefires so that my father could go out and get us food to eat. The staples were no longer the delicious Arabic food that we were used to. It now consisted of bread, tuna and sardine cans, beef spam, fava beans, jello, and bottled water. It was tough at the beginning, but when it comes to survival, we humans tend to acclimate to new normals. This lasted a couple of years before we were finally able to emigrate to America.
Assimilating to American culture was a significant challenge for my parents who were determined to raise us four children, while still maintaining our rich Arabic heritage. They invested so much of their time and effort to continue to instill the importance of Arabic culture, including how to speak, read, and write Arabic. My dad, as our single source of income, started to work as a caseworker for Lucas County. He worked every day, all day and hardly ever missed a single day of work.
My brothers and I all graduated from the University of Toledo, two of them work as engineers, one works as a physician, and I teach English as a Second Language (ESL) to adult immigrants. I feel a sense of honor and privilege that I have such a rewarding job where I learn so much from my students who in many cases, become like a second family to me. My husband and two adult children can vouch for how much energy and love I put into what I do.
Since its inception, this nation has been continually strengthened by the energy of newcomers from countries around the globe. It is difficult to leave one's home and travel to another place without any understanding of what the future will hold. Immigrants are the ambassadors that serve as the voice of people from all around the world. I feel grateful for the opportunities this country has offered me and hope that my story can serve as a reminder that with hard work and faith, better times lie ahead.
—
This project was led by Betsy Rose Ujvagi, Welcome TLC steering committee member and our very first Immigrant Heritage Month storyteller.
About Immigrant Heritage Month
Immigrant Heritage Month (IHM) is a nationwide celebration of immigration held each June. IHM is powered by FWD.us and is part of an ongoing effort to empower immigrants and allies to share stories and drive action that demonstrate how immigration is good for our communities, economy, and country. IHM also provides new avenues for individuals and organizations to support immigrants in their communities and workplaces during June and throughout the year. For more information, visit iamanimmigrant.com.
About Welcome Toledo-Lucas County (TLC)
Welcome TLC, housed at the Toledo Lucas County Public Library, is a cross-sector network of community partners, including the Lucas County Board of Commissioners, and the Human Relations Commission of Toledo. Welcome TLC's mission is to build a more welcoming and inclusive community for immigrants, refugees, and people of diverse cultures; that supports a vibrant civic, economic, and social fabric for all.
In April 2019, Lucas County, led by the leadership of Welcome TLC, achieved the national designation as a Certified Welcoming community, becoming the second county in the country and second community in the state to receive the designation.
Did you like this blog post? Keep up to date with all of our posts by subscribing to the Library's newsletters!