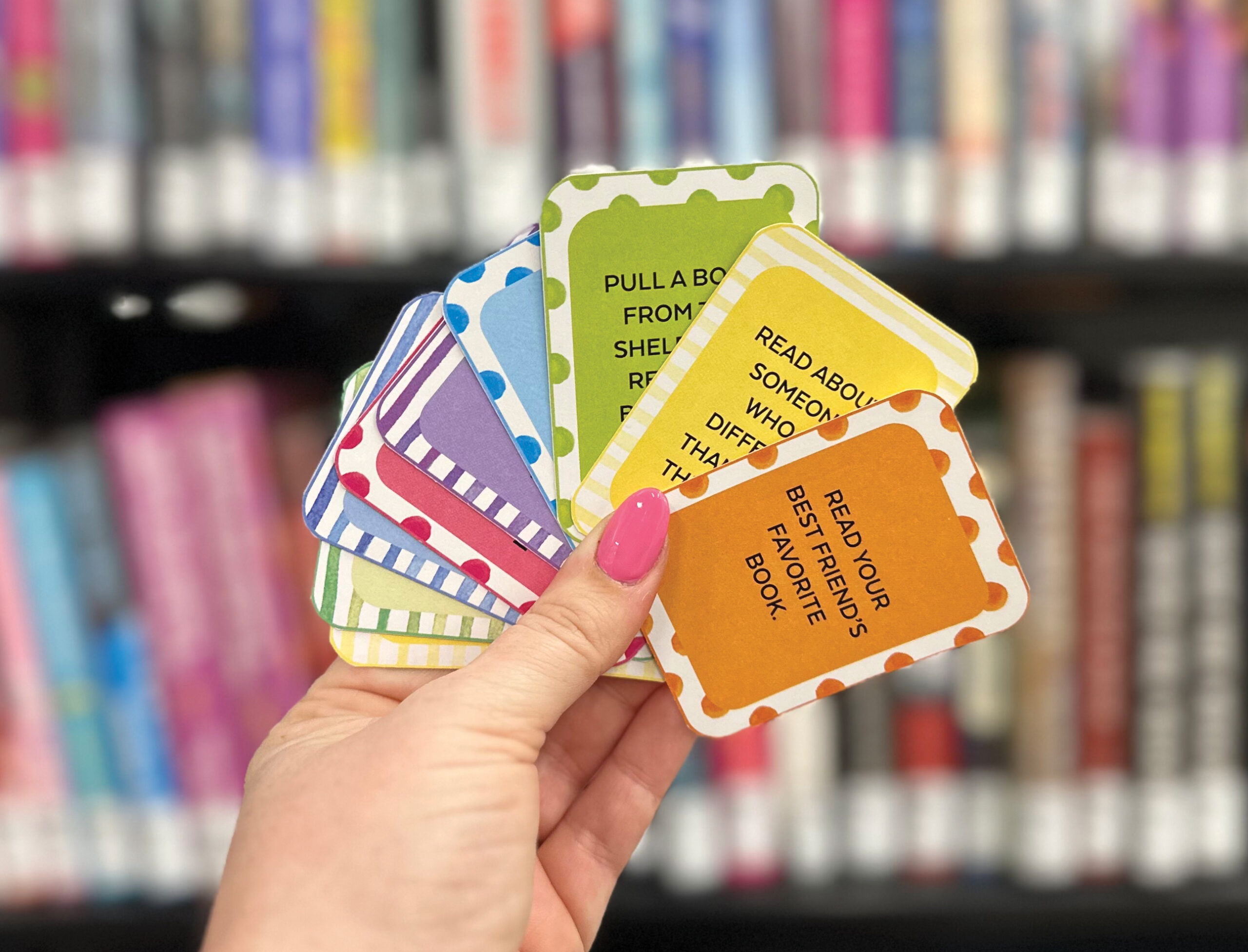 TBR CARDS
Not sure what to read next? Try these TBR (To Be Read) cards for inspiration!
Cut out the TBR cards.
Shuffle the deck.
Start with the top card.
Read a book from the Library or your stack at home that fits the card's directions. (Be sure to count it for your Summer Read days!)
Put the card at the bottom of the deck.
Repeat!