The Power of Song: How Singing Benefits Early Childhood Development
Posted on November 24, 2020
Did you know the simple act of singing can have positive effects on children?According to a five-year study conducted by USC (University of Southern California):
"Music instruction appears to accelerate brain development in young children, particularly in the areas of the brain responsible for processing sound, language development, speech perception and reading skills."
If you think about it, there's a lot going on in a child's brain when they're listening to music, playing an instrument, humming a tune or singing a song. When children learn to play music, they develop important motor skills. When they sing songs, they learn to focus, listen carefully and repeat what they've heard.Just like reading to your child, singing songs with them helps to boost their vocabulary and language skills. The act of singing songs helps children pick up on different sounds within words. And this newfound skill helps young children sound out written words when they're learning how to read.Recently, I came across a very interesting brief put out by Harvard University's Center on the Developing Child entitled The Science of Early Childhood Development. The brief highlights the fact that the early years of a child's life (birth to five years) are critical, because this is the time when so many new pathways in the brain are being formed. And the human brain is the most flexible early in life, with its capacity for change decreasing with age.Obviously, children continue learning after age five. However, experts emphasize the importance of integrating activities promoting early literacy skills into the daily routine for children before Kindergarten.

It's essential parents and caregivers take advantage of the time period when human brains are the most flexible or plastic. Talk, sing, read, write and play with your child. These five simple acts will encourage the development of healthy early literacy skills.

By far, my favorite activity lately is reading sing-along storybooks to my little one. Her face lights up, she smiles from ear to ear and sings right along.

When people think of sing-along books or rhyming stories the first thought may be nursery rhymes. However, there are so many books that lend themselves to singing along during storytime. Explore the selections below – read them, sing them and have fun!
Books for Babies and Toddlers:
By Sandra Boynton
A rhyming book with silly animal characters your baby or toddler will love.
By Sandra Boynton
A fun book that invites tickles, followed by giggles.
By Naoko Stoop
Popular nursery rhymes are brought to life with charming animal characters and beautiful illustrations.
By Taylor Garland
A fun sing-along counting book with rhyming text, animals displaying affection.
Picture Books for Preschool – Grade 2:
By Loren Long
The colorful illustrations will draw your child in, and the rhythmic nature of the text will encourage your child to sing-along.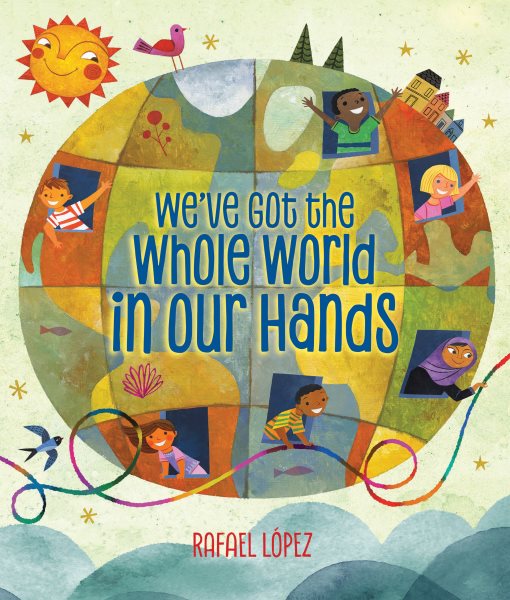 By Rafael Lopez
A beautifully illustrated adaptation of the timeless spiritual with a positive message of unity.
By Mary Ann Hoberman
Your child will not be able to resist singing along to this whimsical version of the favorite hand clapping rhyme.
By Sunny Scribens
Imaginative story about a group of children and their pet owl going on an imaginary rocket ride around the universe.
By Jewel
A soothing lullaby celebrating a mother's love and all the things she would do for child.
Did you like this blog post? Keep up to date with all of our posts by subscribing to the Library's newsletters!