Writing on the Web
Writing on the web enables one to build and create content to make meaning. New genres that blend texts and tools have emerged on the open web and are often referred to as making. Learning through making involves constructing new content. https://learning.mozilla.org/e…
When we talk about writing on the web it could be a number of things: coding, collaborating on a google doc, building a website, commenting on a blog post, or even using email. These all vary in levels of complexity, but getting a good introduction through our training and using our community of practice, we have attempted to make it more approachable.
CC-BY 4.0 Mozilla
Jumping back to the previous blog, Reading on the Web, I used "Hack the News" and "X-Ray Goggles" as examples. These are great stepping stones to be able to write on the web. By using the tools you can help begin to form a picture of how the website is built and what elements make up HTML and CSS.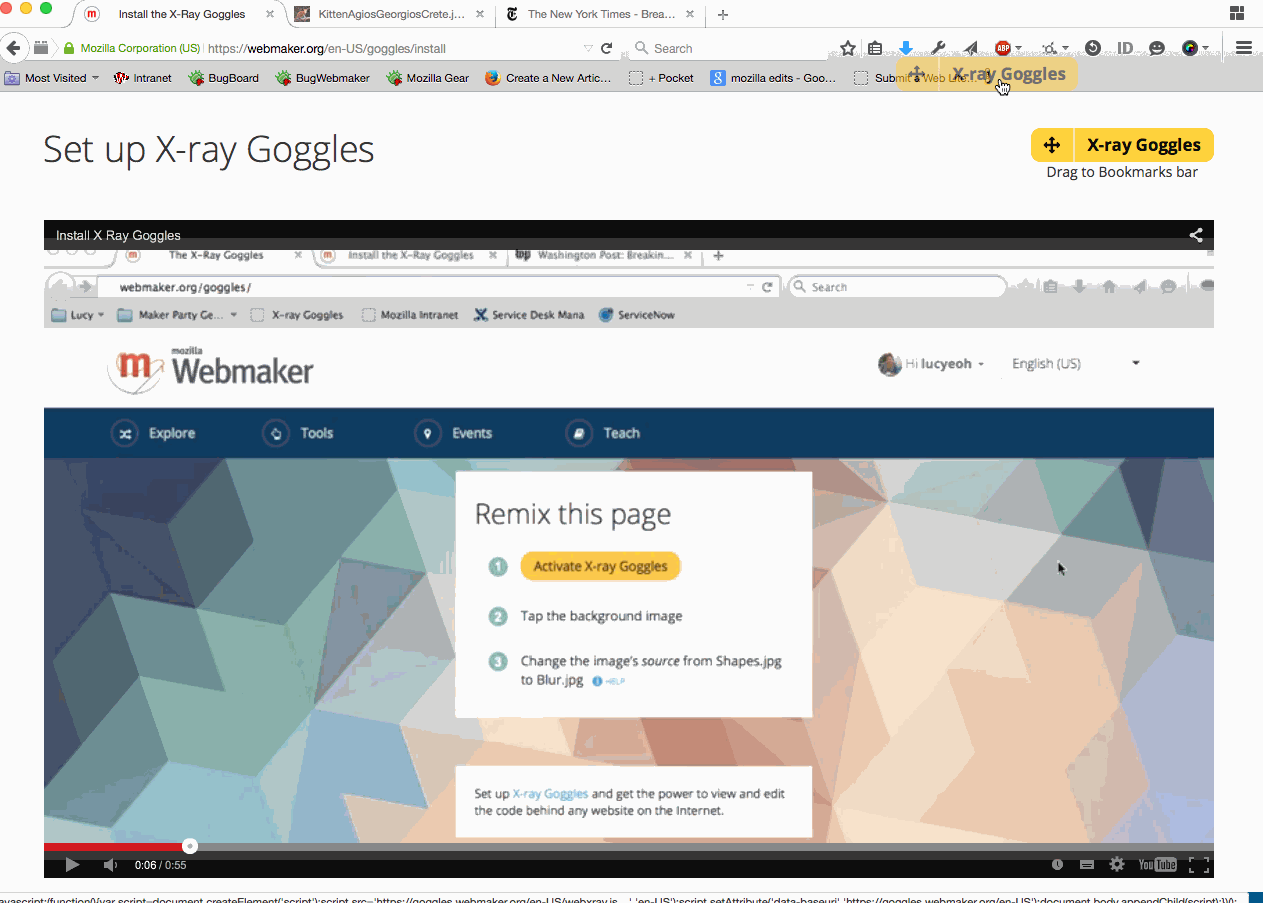 CC-BY 4.0 Mozilla
If you are interested in some self learning options, Mozilla does have some other stepping stones to check out or you can try your hand at watching some Lynda.com videos courtesy of your local Library subscription. After completing Lynda.com tutorials, you can then add them to your LinkedIn profile to help build your online resume.
Again – just calling out – We are hoping to put more of the "Hack the News" classes into our Fall event calendar. If you would like to see more programs like this, please let your local Library know!
If you are interested in Visual Literacy, check out your local Toledo Museum of Art!
Did you like this blog post? Keep up to date with all of our posts by subscribing to the Library's newsletters!