Reading on the Web
Reading on the web is a critical skill for engaging content online. They can be viewed as "exploring," or "navigating the web." Just as traditional reading requires knowledge of the text and concepts of print, reading online requires a basic understanding of web mechanics. https://learning.mozilla.org/e…
Reading on the web is something what the majority of people do on the web. Whether you have a Facebook, Instagram, Snapchat, or Twitter account you are "reading" or consuming information/entertainment on the web. The content provided on those platforms may be real or it may not. So rather than focusing on "reading", we adapted our training to be built around reading safely on the web.
CC-BY 4.0 Mozilla
This is where "Hack the News" came into play. As a critical component to module 2, we taught individuals how easy it is to change headlines, create fake news website, or even just change simple words or graphics to really alter a web page. It demonstrates that just because something is "written" on the web, doesn't mean it is real.
We use a really cool Firefox Tool called "X-Ray Goggles" and just like the name implies that once you activate the tool, you can see how the web page is built and what HTML/CSS make up certain parts of the web page.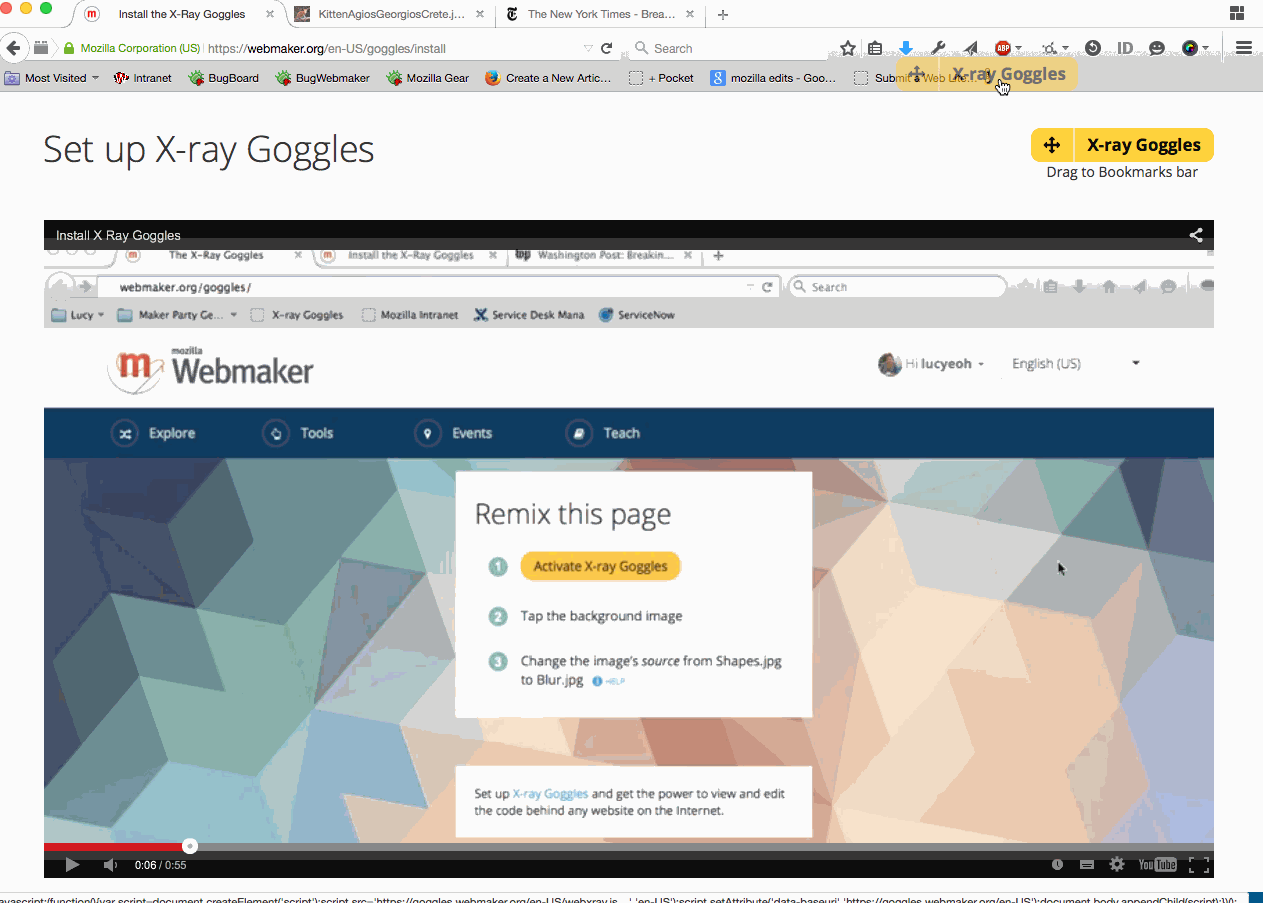 CC-BY 4.0 Mozilla
We are hoping to put more of the "Hack the News" classes into our Fall event calendar. If you would like to see more programs like this, please let your local Library know!
If you are interested in Visual Literacy, check out your local Toledo Museum of Art!
Did you like this blog post? Keep up to date with all of our posts by subscribing to the Library's newsletters!