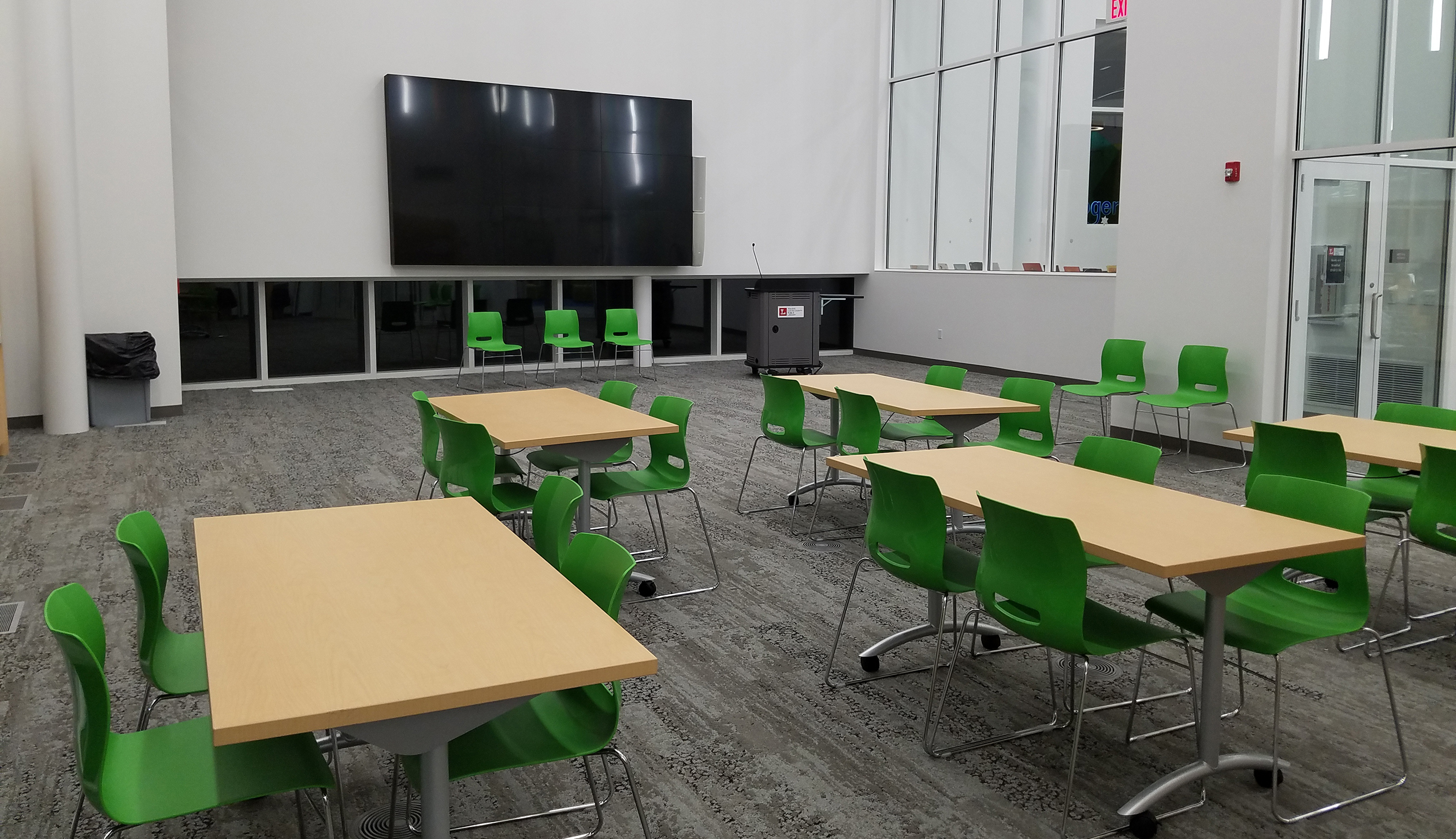 MAKE A REQUEST
We're happy to be a good neighbor by providing free self-serve community room space. (Self-serve means you may move furniture, but you will need to return room to original set-up. Technology support may be available.) Users of this space must agree to and follow the Library Community Room policy.
Groups may not fundraise, sell goods, solicit commercial services or future commercial services, charge admission, or ask for donations for or during their meetings/events held on Library premises. Meeting rooms are not available for private events or gatherings.
Looking for more room? Or need to host a more private event? Consider one of the larger community room spaces at Main Library, including McMaster or our Large Glass Community Room.
The Toledo Lucas County Public Library has a virtual Zoom Room customers can book for personal and professional meetings.
With a virtual Zoom Room, you can host up to 300 participants for up to 2 hours at a time, 24/7—all from your home or office. If you need help using the Zoom Room during the Library's regular hours of operation, please 419.259.5297. Support is not available after hours.
USER AGREEMENT
Library Zoom Room Licenses are available for the use of Toledo Lucas County Public Library cardholders for authorized activity only. Activity may be subject to monitoring, recording, and periodic audits. Library Zoom Room Licenses may not be used to harass others, to share or view sites that are inappropriate in a public setting or that create a disturbance, or for any illegal activity.
The user agrees to hold the Library harmless from any claims, losses, damages, obligations, or liabilities relating to the use of the Library Zoom Room.
The Copyright Law of the United States (Title 17, United States Code) governs the reproduction, distribution, adaptation, public performance and public display of copyrighted material. Responsibility for any possible copyright infringement lies solely with the user. The Library disclaims any responsibility or liability resulting thereof.
Non-Library groups are not permitted to engage in fund-raising activities, solicit donations or charge fees or admission to programs held using Library Zoom Rooms.
The use of the Zoom Room by a non-library group shall not be publicized in such a way as to imply Library sponsorship or endorsement of the group's activities.
Anyone using Library Zoom Room Licenses expressly consents to the above and to all Toledo Lucas County Public Library policies and rules.