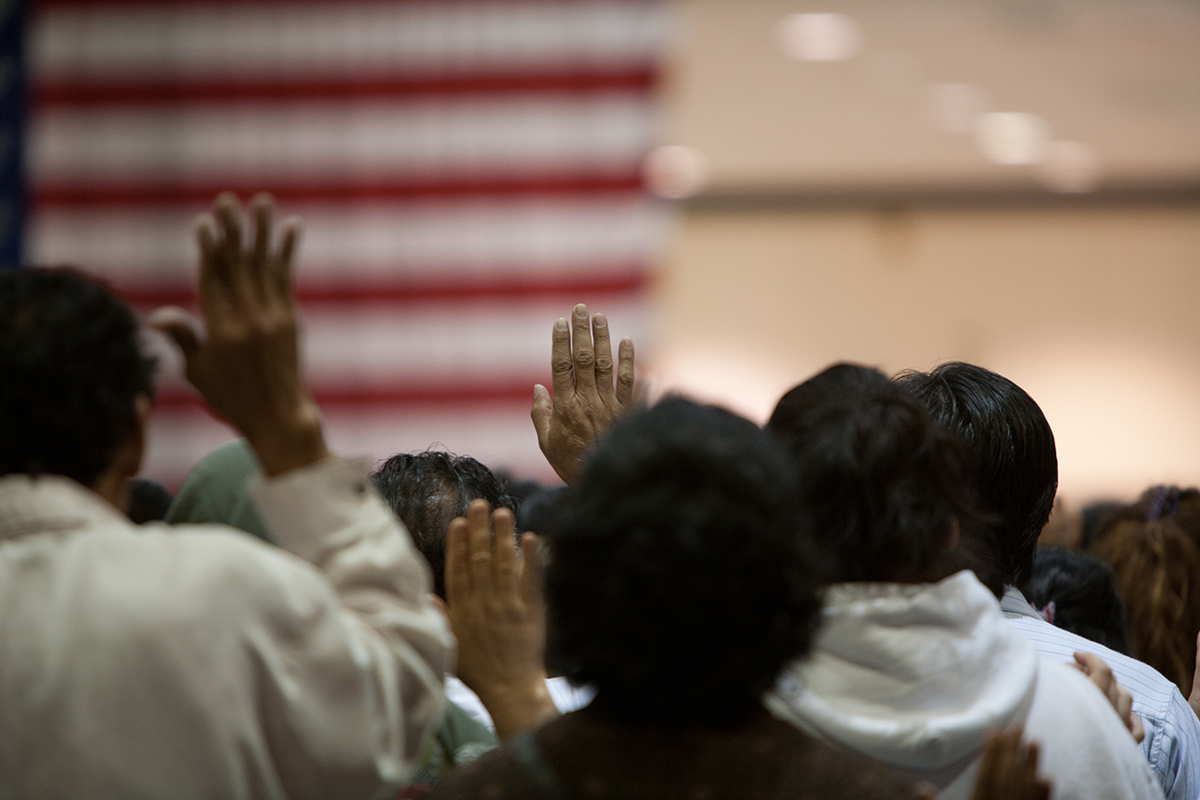 Welcome TLC
Welcome TLC is a cross-sector network housed in the Toledo Lucas County Public Library in partnership with Lucas County and LISC Toledo (Toledo Local Initiatives Support Corporation). Welcome TLC's mission is to build a more welcoming and inclusive community for immigrants, refugees and people of diverse cultures that supports a vibrant civic, economic and social fabric for all.
Welcome TLC was founded in 2014 with resolutions of support by Toledo City Council and the Lucas County Commissioners, and is governed by a steering committee of community partners and leaders, including immigrants and refugees. In 2019, leadership of Welcome TLC transitioned to the Library with the hiring of a full-time Librarian.
Are you an immigrant, refugee, or international newcomer interested in finding out about community, economic, educational and social resources? Maybe you want to find a way to celebrate the diverse cultures that make Toledo and Lucas County a wonderful place to visit and live. Or you may be interested in learning a new language. Let us connect you to information and resources.
We are here to help!
Contact TLCPL's Welcome TLC Librarian Mely Arribas-Douglas at 419.214.6132 or mely.douglas@toledolibrary.org. You can also sign up for the Welcome TLC newsletter
Welcome TLC convenes working committees and leverages its network of partners to address needs of the increasingly diverse international community. Welcome TLC's efforts prioritize equity and community engagement. Focus areas and activities have included cultural competency, community events, storytelling, refugee resettlement and legal services. Current focus areas include workforce and economic development and language access.
In 2019, Lucas County became the second county in the country to achieve the status as a Certified Welcoming community, an independent audit of services and partnerships. The Certified Welcoming designation is a program of Welcoming America.
Check out some of our efforts below, including resources, news articles, blogs, and event information:
Welcome TLC's Annual Highlights
Lucas County designated as 'welcoming' for immigrants – Toledo Blade, August 4, 2020
Report: Increasing immigrant population in Toledo contributes to local economy — WTOL, August 21, 2019
The Big Idea: 2019 with Mechelle Zarou and Reem Subei — Toledo City Paper, January 17, 2019
Toledo-Lucas County immigrant initiative gets award, research help — Toledo Blade, January 9, 2019
Fighting an Uncertain Future: Toledo organizations strive to reassure immigrant community after travel ban – Toledo City Paper, February 28, 2017
City council bans therapy type, backs inclusivity – Toledo Blade, February 8, 2017
International flair: Toledo film festival marks 3rd year — Toledo Blade, February 2, 2017
In Toledo, Syrian Refugees Are Welcomed Amid A Difficult Immigration Climate – NPR, January 4, 2017
How an Ohio Town Became a Model City for Resettling Syrian Refugees – Vice News, July 19, 2016
Immigrants are backbone of community – Toledo Blade, June 18, 2016
Study touts benefits of immigration – Toledo Blade, December 8, 2015
Among The Lucky Few: Syrian Family Rebuilds In America's Heartland – NPR, October 20, 2015
ONLINE LEARNING
The following research, materials, and self-paced learning tools are available for the international community and for those who speak languages other than English.
Kristie Lanzotti
2022-03-24T15:46:19+00:00
The most comprehensive collection of full-text newspapers globally. Provides extensive coverage at every level—international, national, regional, state and local. This fully searchable resource features news content from all 50 states as well as more than 5,900 international news sources from 172 countries. News content may be included in its original published language or translated into English.
School information
Grade Levels: middle school and high school
Subjects: health, history/government, math, science, social studies and technology