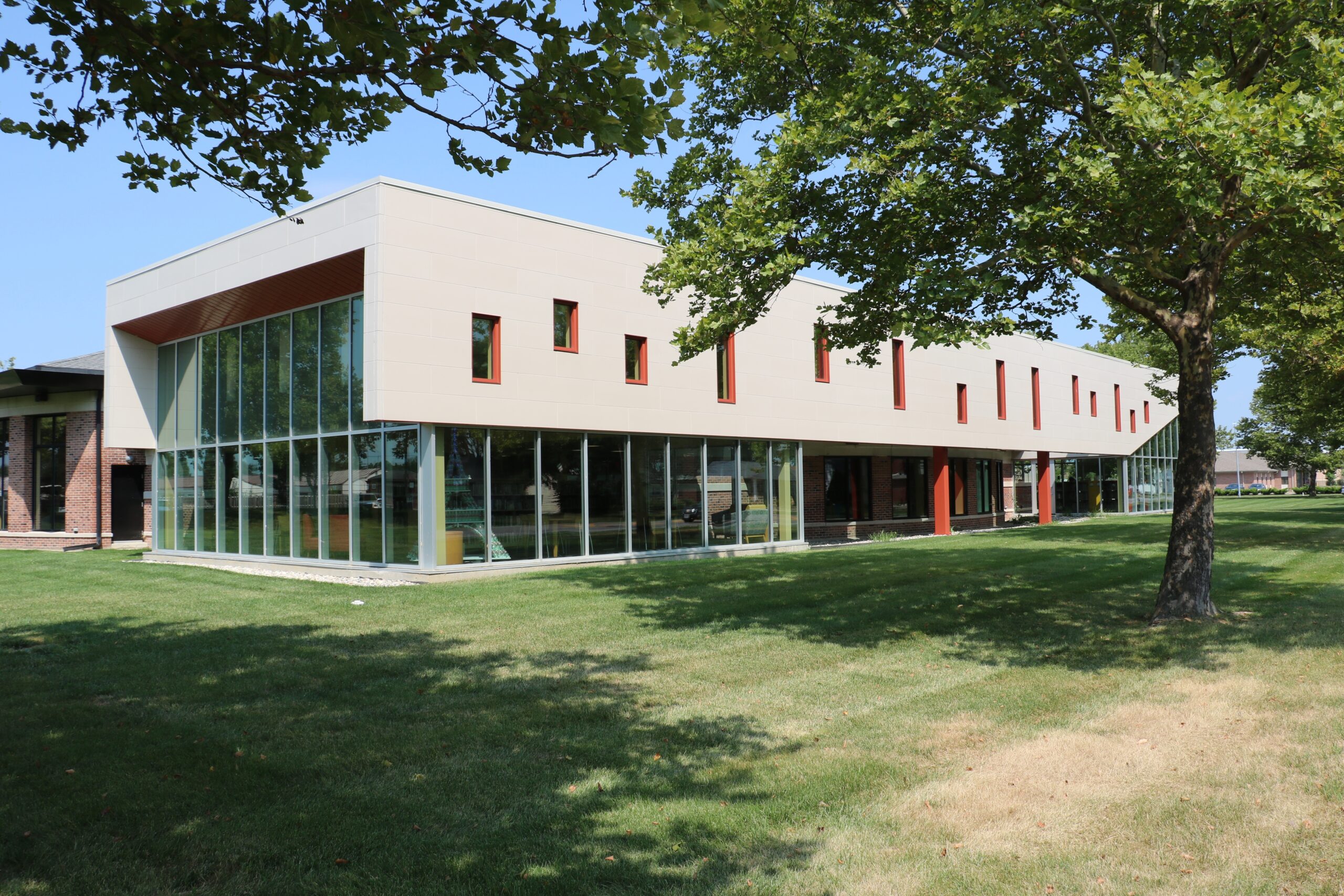 3340 Dustin Rd.,
Oregon, Ohio 43616
419.259.5250
Email us
M-Th: 9 a.m. – 8:30 p.m.
F-Sa: 9 a.m. – 5:30 p.m.
Su: 1 – 5 p.m.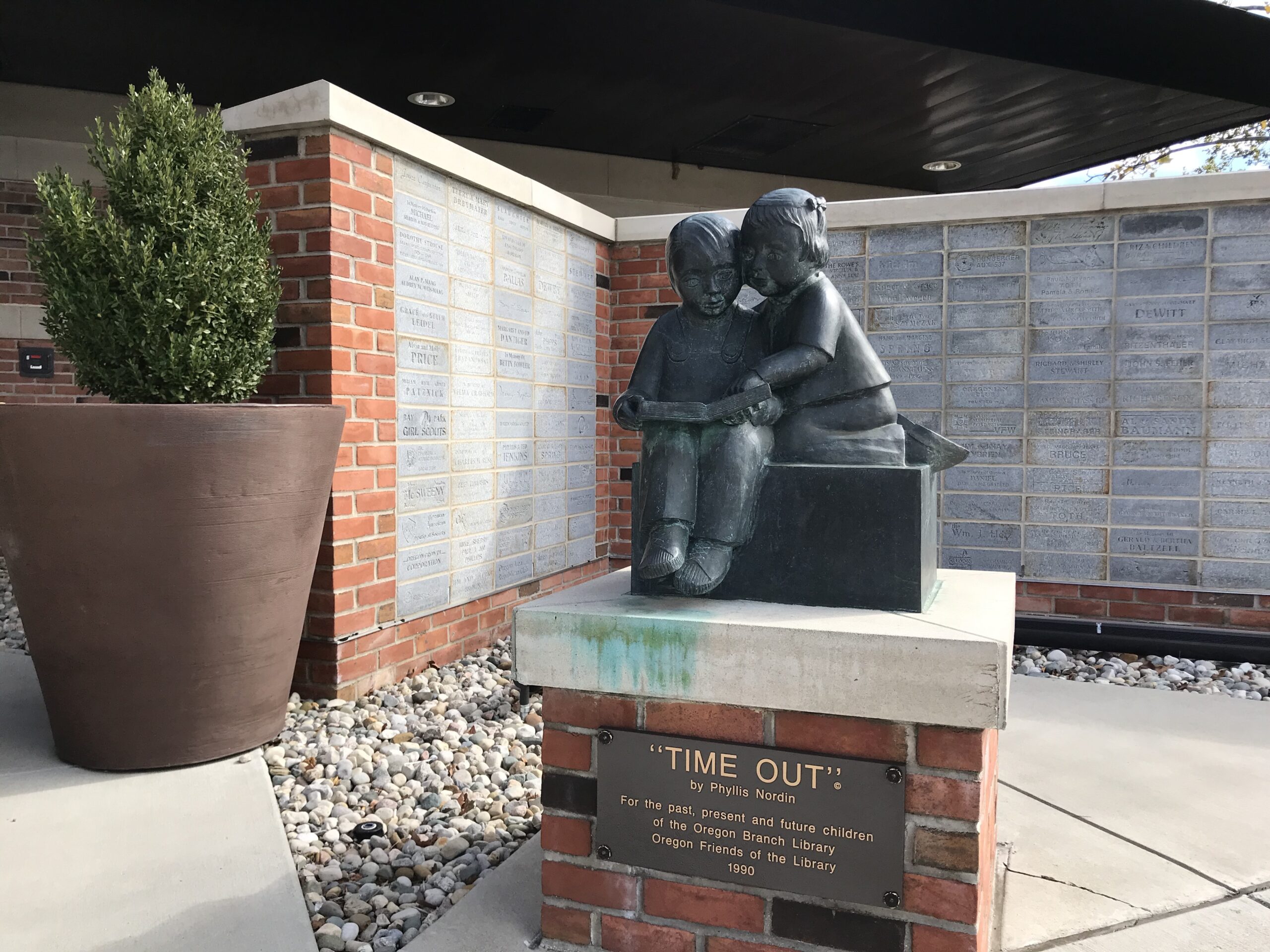 We are looking for programs…
We are looking for programs…
We are looking for programs…
We are looking for programs…
We are looking for programs…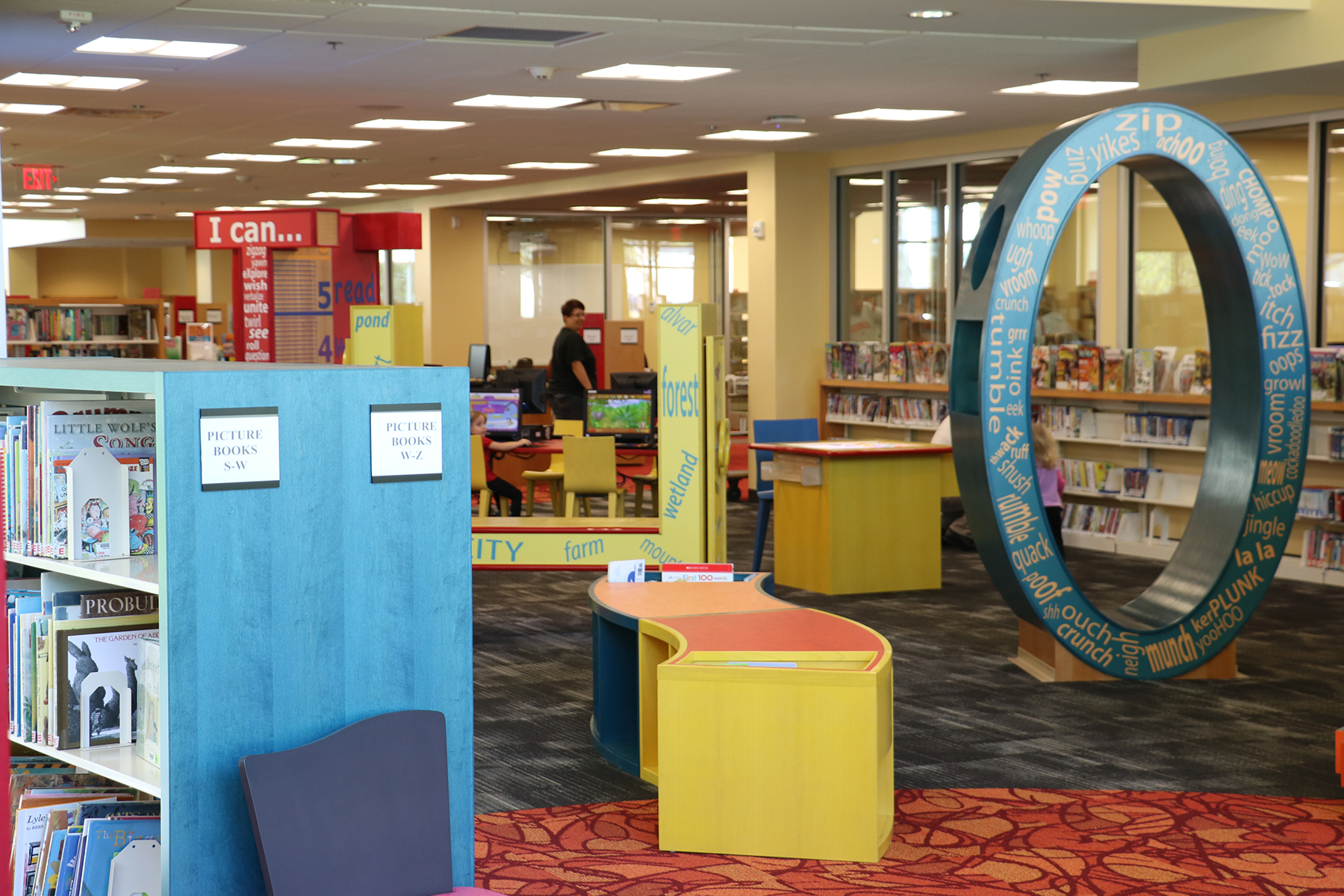 Services to the Oregon community began in February of 1965 in the Oregon Plaza Shopping Center at Coy and Navarre. This location was enlarged in 1980 as usage of the facility increased. In April of 1989, the branch moved to its current location on Dustin Road. A complete renovation project began in 2014, which expanded the branch from 15,000 square feet to 18,700 square feet. The project resulted in a larger and more interactive area for children and teens, and new meeting spaces.
21 public computers (including 5 iMacs)
4 children's computers
Free WiFi
We're happy to be a good neighbor by providing free self-serve community room space. (Self-serve means you may move furniture, but you will need to return room to original set-up. Technology support may be available.) Users of this space must agree to and follow the Library Community Room policy.
96 parking spots/4 additional handicapped accessible
6 bicycle spots
Faxing
Copying
Scanning
24/7 Lobby
Use our 24/7 Lobbies with Smart Lockers to pick up books and materials you've placed on hold any time day or night! Currently available at King Road, Maumee, Mott, Oregon, Reynolds Corners, Sanger, Sylvania and Waterville locations.
To pick up materials in the 24/7 Lobby Lockers:
Log into your account
Find the materials you would like to reserve
Select "Request it"
Choose the location's "Lobby Lockers" option
Click submit