Away We Go! Best of Armchair Travel
Need to get away, but don't have the time, money, or energy? Armchair travel is the perfect solution – experience amazing stories and exotic locales all from the comfort of your living room or reading nook. Here is just a small selection of excellent travel writing to take you away from home with no baggage fees or risk of getting lost.
New Armchair Travel Books
Bears in the Streets: Three Journeys Across a Changing Russia by Lisa Dickey

Profiling one of the most fascinating and dynamic countries on earth, Lisa Dickey traveled across the whole of Russia three times–in 1995, 2005 and 2015–making friends in eleven different cities, then returning twice to see how their lives had changed. Along the way, she explores everything from technology to social norms, and learns firsthand how the Russians really feel about Vladimir Putin.
The Not-Quite States of America : Dispatches from the Territories and Other Far-flung Outposts of the USA by Doug Mack

Everyone knows that America is 50 states and…some other stuff. Scattered shards in the Pacific and the Caribbean, the not-quite states–American Samoa, Guam, Puerto Rico, the Northern Mariana Islands, and the U.S. Virgin Islands–and their 4 million people are often forgotten, even by most Americans. How did these territories come to be part of the U.S.? What are they like? And why aren't they states? As Mack shows, the territories aren't mere footnotes to American history; they are a crucial part of the story.
Walking to Listen: What I Heard Hiking 4,000 Miles Across the Highways of America by Andrew Forsthoefel

At 23, Forsthoefel walked out the back door of his home with a backpack, an audio recorder, his copies of Whitman and Rilke, and a sign that read "Walking to Listen." It would be a cross-country quest for guidance, and everyone he met would be his guide. Thousands shared their stories with him. Often he didn't know how to respond. How to find unity in diversity? How to stay connected, even as fear works to tear us apart? Listening for answers to these questions, he began to find that the answer might be in listening itself.
The Humorless Ladies of Border Control: Touring the Punk Underground from Belgrade to Ulaanbaatar by Franz Nicolay

An unforgettable, funny, and sharply drawn depiction of surprisingly robust hidden spaces tucked within faraway lands. Nicolay explores the past and future of punk rock culture in the kind of book an punker Paul Theroux might have written. An audacious debut from a vivid new voice.
Literary Wonderlands: A Journey through 100 of the Greatest Fictional Worlds Ever Created edited by Laura Miller

A delightful, copiously illustrated stroll through 98 of the greatest fictional worlds ever created. A host of writers contribute short essays on books ranging from The Epic of Gilgamesh up through Salman Rushdie's Two Years Eight Months and Twenty-Eight Nights (2015).
Armchair Travel Books Available in Multiple Formats
Hour of Land: A Personal Topography of America's National Parks by Terry Tempest Williams

Formats: Print | eAudiobook

For years, America's national parks have provided public breathing spaces in a world in which such spaces are steadily disappearing, which is why close to 300 million people visit the parks each year. Now, to honor the centennial of the National Park Service, Terry Tempest Williams, the author of the beloved memoir When Women Were Birds, returns with The Hour of Land, a literary celebration of our national parks, what they mean to us, and what we mean to them.

Through twelve carefully chosen parks, from Yellowstone in Wyoming to Acadia in Maine to Big Bend in Texas, Tempest Williams creates a series of lyrical portraits that illuminate the unique grandeur of each place while delving into what it means to shape a landscape with its own evolutionary history into something of our own making. Part memoir, part natural history, and part social critique,The Hour of Land is a meditation and manifesto on why wild lands matter to the soul of America. Our national parks stand at the intersection of humanity and wildness, and there's no one better than Tempest Williams to guide us there. Beautifully illustrated, with evocative black-and-white images by some of our finest photographers, from Lee Friedlander to Sally Mann to Sebastião Salgado, The Hour of Land will be a collector's item as well as a seminal work of environmental writing and criticism about some of America's most treasured landmarks.
Deep South: Four Seasons on Back Roads by Paul Theroux

Formats: Print | Large Print | eBook | eAudiobook

On road trips spanning four seasons, wending along rural highways, Theroux visits a deep south characterized by gun shows and small-town churches, laborers in Arkansas, and parts of Mississippi where they still call the farm up the road 'the plantation.' He talks to mayors and social workers, writers and reverends, the working poor and farming families — the unsung heroes of the south, the people who, despite it all, never left, and also those who returned home to rebuild a place they could never live without.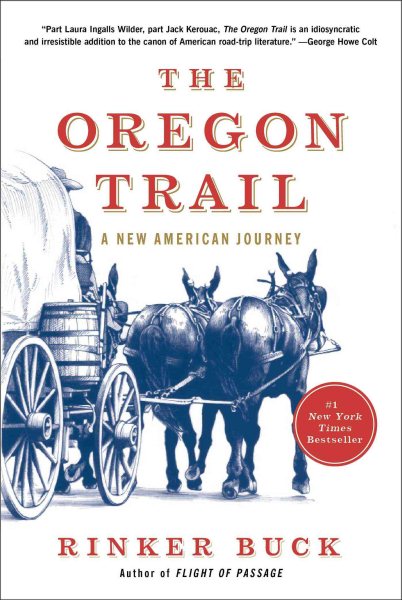 The Oregon Trail: a New American Journey by Rinker Buck

Formats: Print | Audiobook | eBook | eAudiobook

Buck's epic account of traveling the length of the Oregon Trail the old-fashioned way–in a covered wagon with a team of mules, an audacious journey that hasn't been attempted in a century–tells the rich history of the trail, the people who made the migration, and its significance to the country.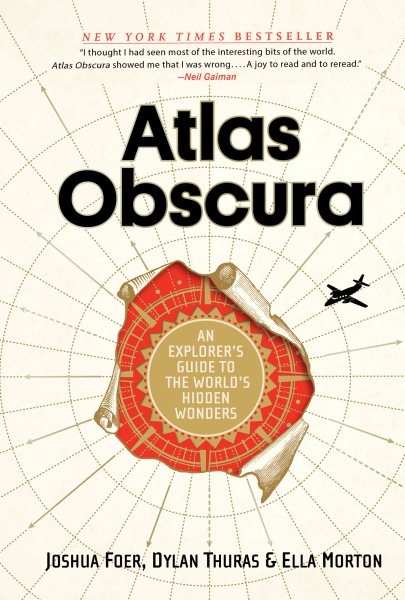 Atlas Obscura: An Explorer's Guide to the World's Hidden Wonders by Joshua Foer

Wonder meets wanderlust in an extraordinary new travel book. Created by the founders of AtlasObscura.com, the vibrant online destination and community with over 3 million visitors a month, Atlas Obscura is the bucket-list guide to over 700 of the most unusual, curious, bizarre, and mysterious places on earth
A Walk in the Woods: Rediscovering America on the Appalachian Trail by Bill Bryson

Formats: Print | Large Print | Audiobook | eBook | eAudiobook | DVD

Published on the seventy-fifth anniversary of the Appalachian Trail, a wry account by the author of The Lost Continent traces an adventurous trek past the trail's natural pleasures, human eccentrics, and offbeat comforts.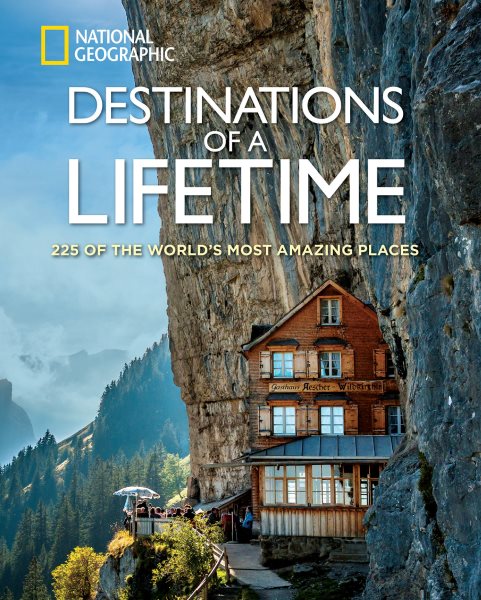 Destinations of a Lifetime: 225 of the World's Most Amazing Places edited by National Geographic Traveler Magazine <br.Formats: Print | eBook

National Geographic takes you on a photographic tour of the world's most spectacular destinations, inspiring tangible ideas for your next trip. Hundreds of the most breathtaking locales both natural and man-made are illustrated with vivid images taken by the organization's world-class photographers. These images, coupled with evocative text, feature a plethora of visual wonders: ancient monoliths, scenic islands, stunning artwork, electric cityscapes, white-sand seashores, rain forests, ancient cobbled streets, and both classic and innovative architecture.</br.
Turn Right at Machu Picchu: Rediscovering the Lost City One Step at a Time by Mark Adams

Traces the author's recreation of Hiram Bingham III's discovery of the ancient citadel, Machu Picchu, in the Andes Mountains of Peru, describing his struggles with rudimentary survival tools and his experiences at the sides of local guides.
Check it Out – We Have Even More Armchair Travel Books!
Did you like this blog post? Keep up to date with all of our posts by subscribing to the Library's newsletters!