Immigrant Heritage Month Storyteller: Franco Vitella
Immigrant Heritage Month gives people across the United States an opportunity to annually explore our country's heritage and celebrate the shared diversity that forms the unique story of America.
The letter below is a part of a Welcome Toledo-Lucas County story telling series, bringing to life first-hand accounts from immigrant, refugee, and diverse community members who call Toledo and Lucas County home. We acknowledge their contributions, especially this Immigrant Heritage Month, with an annual celebration of our nation's shared immigrant heritage and cultural diversity.
We are glad to share stories showing the way our diverse local communities enrich our daily lives. It's time to #CelebrateImmigrants!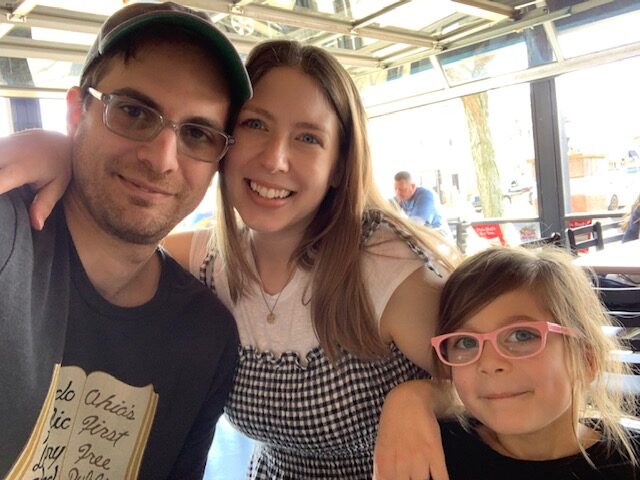 Franco Vitella Librarian and Manager
My name is Franco Vitella and I am the Mobile Services Manager at the Toledo Lucas County Public Library, overseeing a fleet of four vehicles that bring Library services to underserved populations throughout Lucas County. I'm also a first generation American, a dual citizen of Canada, one of the first in my family to obtain a college degree, the absolute first to complete graduate level coursework, and a Toledo transplant. While I moved to Toledo from the Detroit, Michigan area to work for the Library in 2018, the story that brought me here is built upon the immigration of my mother, grandparents, and great-grandparents, who sought out opportunities to better the lives for their families.
My mother is a two-time immigrant, having first immigrated from Italy to Canada in 1969, at the age of 6, and later to the United States when she married my father. My grandfather, or nonno in Italian, who worked as a police officer in Italy, brought his family to Windsor, Ontario not only to reunite with other family members who had immigrated before him, but also to find a safer line of work and to create a greater chance of success for my mother and her two brothers. They were each born in underdeveloped southern Italy, a region of the country that even today is threatened with poverty. After a stint working in an automobile factory, my nonno saved enough money to open his own pizzeria, Como's Pizza in Windsor (still in operation today, though under different ownership), named after Lake Como in Italy, where he and my nonna spent their honeymoon.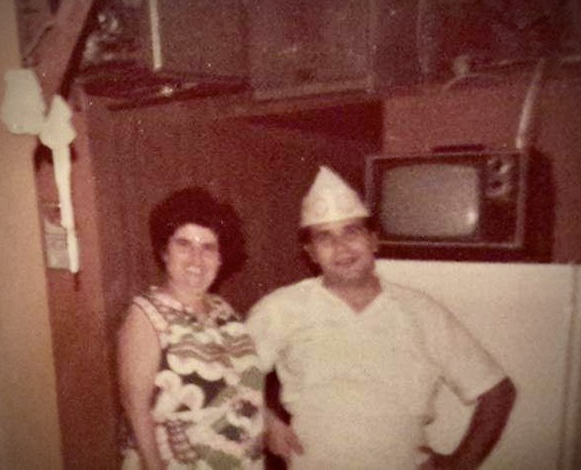 My mother's immigration to Windsor also led her to meet my father. Though my father was born in Detroit, his mother had immigrated from Italy to Windsor post-WWII and later to the United States as her father, my great-grandfather, sought out work in the construction industry. My father, spending time in Windsor visiting other family members who had stayed in Canada, met my mother and a few years later they were married, moved to Michigan, and then there was me.
I typically don't consider myself an immigrant, and barely identify as a first generation American. I was born in the United States, never became fluent in a second language, and had an upbringing that was not altogether different from others. But underneath that initial layer of American-ness is a story of bilingual households, Italian cultural traditions, a nonna who worked as a homemaker and helped run a small business while being illiterate and unable to read in any language, even in adulthood, and people who began their lives as Italian, became Canadian, and then American. While I don't have any extended family members with me in Toledo, I'm still able to connect with my heritage by taking the short drive to Detroit or Windsor to visit family, or by creating new traditions with my wife and daughters whether that be cooking a meal at home or exploring the Toledo area.
We call Toledo home now, having come here for similar reasons my parents and grandparents moved to Canada and the United States: opportunity. We love our home in south Toledo and the cultural amenities the region has to offer (you'll find me shredding local Metroparks trails on my longboard most summer weekends and my oldest daughter refers to the Toledo Zoo as HER zoo). I also feel fortunate to be in Toledo to work for an institution that aligns with my values, where I can help address societal inequities and strive toward making our community more welcoming.
This is what a welcoming Toledo-Lucas County community looks like to me: a place that practices kindness, that embraces the lives and stories of all its residents, and that despite its challenges, has people in the community continuously working to make it a better place. Even though there are certainly improvements we can make to our community, Toledo already has a solid foundation of being welcoming. I'm grateful that Toledo is a place that has welcomed me, just as Detroit and Windsor welcomed my parents and grandparents.
Thanks Toledo,
Franco
—
This project was led by Betsy Rose Ujvagi, Welcome TLC steering committee member and our very first Immigrant Heritage Month storyteller.
About Immigrant Heritage Month
Immigrant Heritage Month (IHM) is a nationwide celebration of immigration held each June. IHM is powered by FWD.us and is part of an ongoing effort to empower immigrants and allies to share stories and drive actions that demonstrate how immigration is good for our communities, economy, and country. IHM also provides new avenues for individuals and organizations to support immigrants in their communities and workplaces during June and throughout the year. For more information, visit iamanimmigrant.com.
About Welcome Toledo-Lucas County (TLC)
Welcome TLC, housed at the Toledo Lucas County Public Library, is a cross-sector network of community partners, including the Lucas County Board of Commissioners, and the Human Relations Commission of Toledo. Welcome TLC's mission is to build a more welcoming and inclusive community for immigrants, refugees, and people of diverse cultures that supports a vibrant civic, economic, and social fabric for all.
In April 2019, Lucas County, led by the leadership of Welcome TLC, achieved the national designation as a Certified Welcoming community, becoming the second county in the country and second community in the state to receive the designation.
Did you like this blog post? Keep up to date with all of our posts by subscribing to the Library's newsletters!