5 Reasons to Read Everyday
Posted on September 28, 2018
No one reads books anymore – really? For some reason, people love saying this – a lot! But is it true? A recent Pew survey found that nearly three quarters of Americans, or 74%, consumed at least one book in 2017. Print still remains the most popular format with 67% of Americans claiming to have read at least one print book in the last year. So, what's changed? Well, people are now consuming books in different ways, because they have more options. We're reading eBooks and listening to audiobooks more than we used to. Is this really so surprising? People are busy, but they still love to read.
Daily readers know that reading makes them feel good and they enjoy getting lost in a good story. Most of us don't really need an excuse to pick up a book. But if you're looking for reasons to feel good about reading or simply want to find ways to spread the good word about how it's essential to our overall well-being – we have some facts you'll enjoy.
Top 5 Reasons to Read Books Daily
1. Reading Improves Brain Function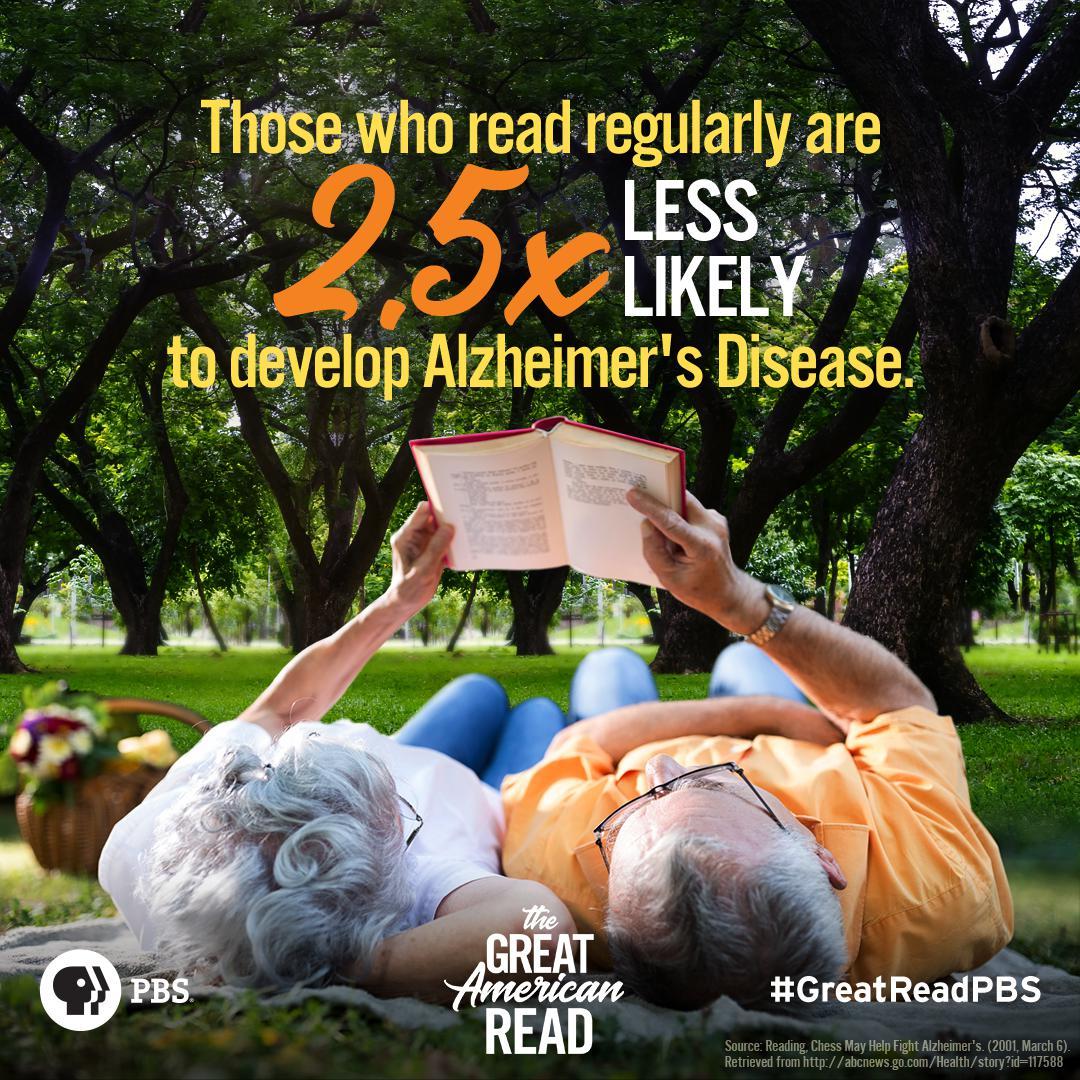 2. Reading Reduces Stress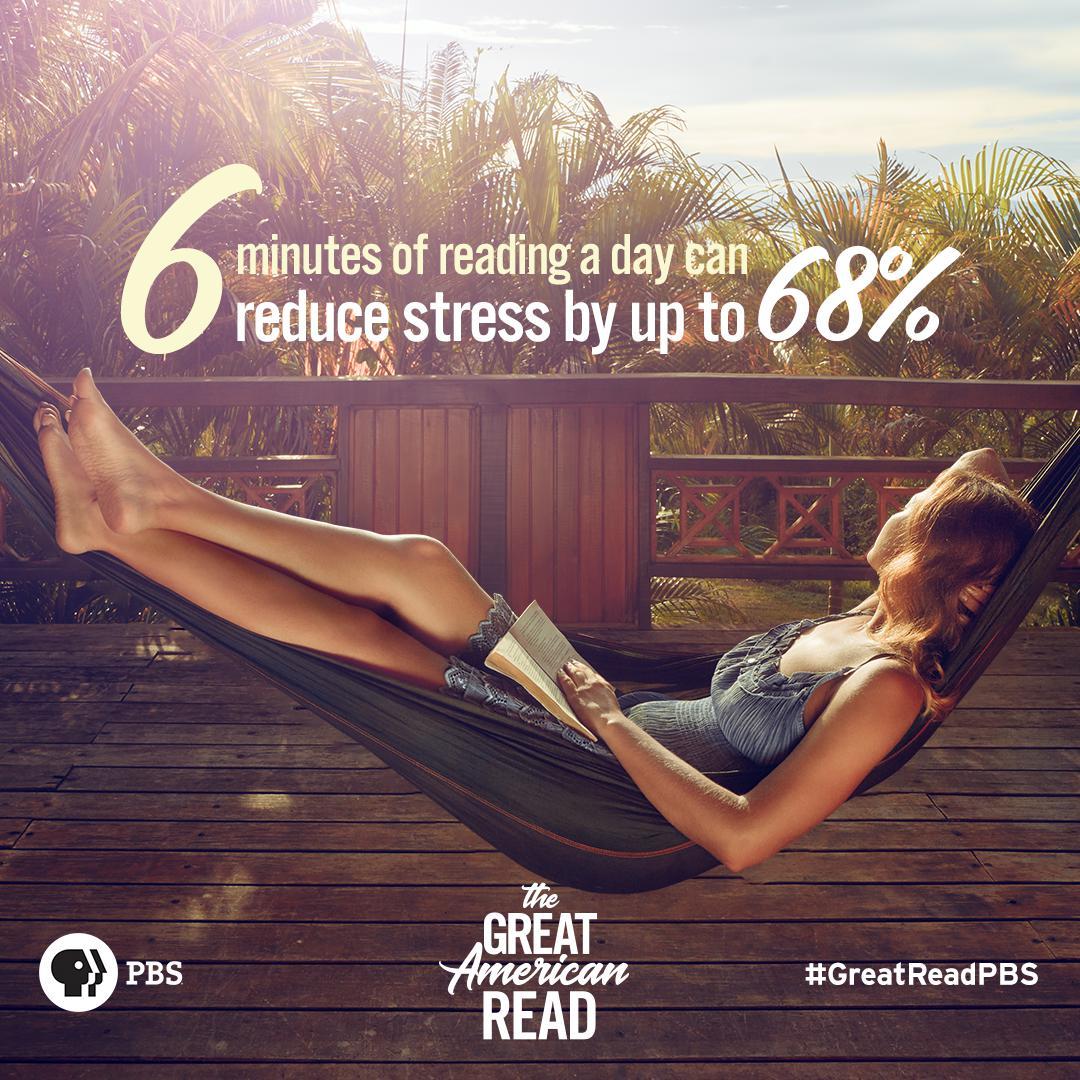 3. Reading Can Improve Your State of Mind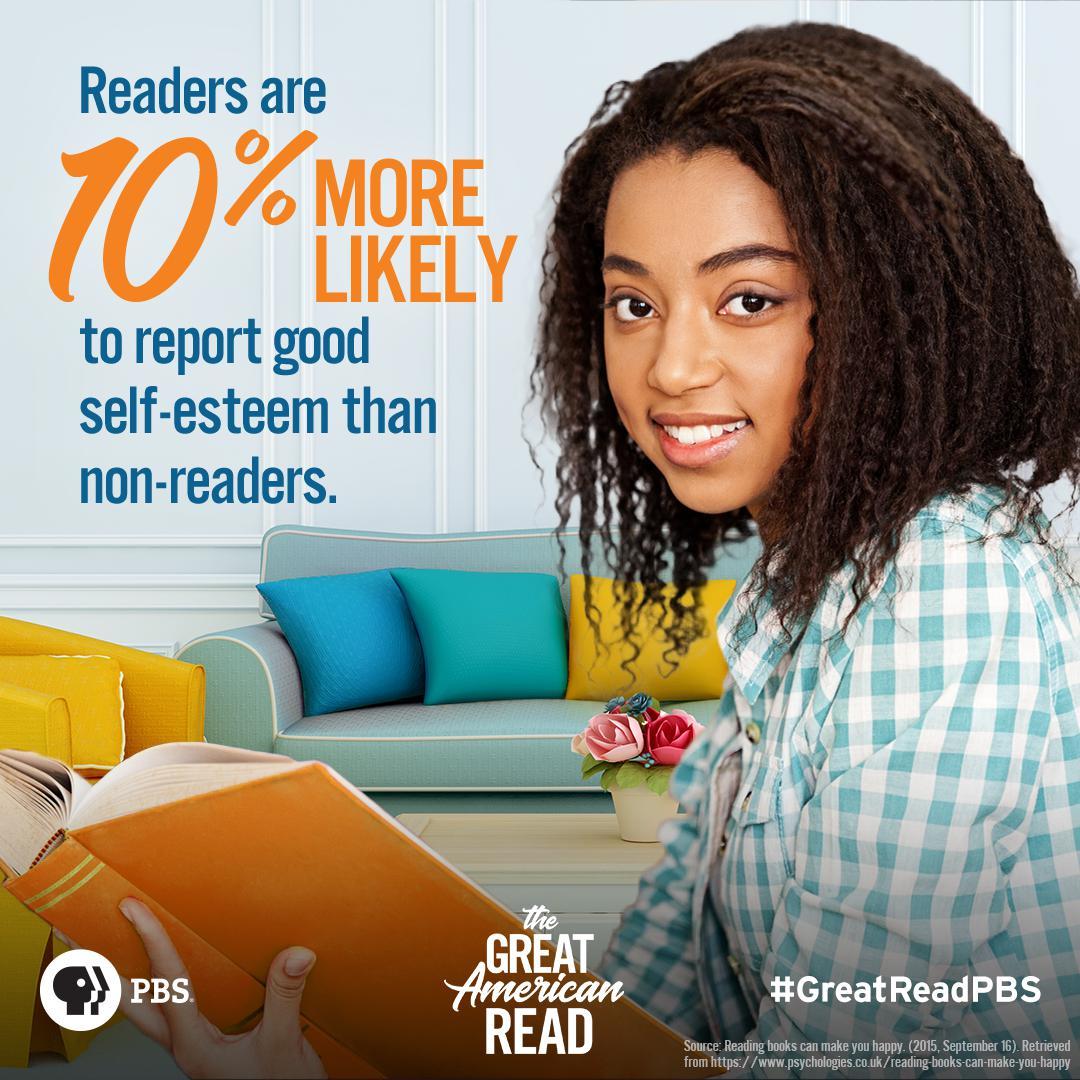 4. Reading Improves Overall Wellness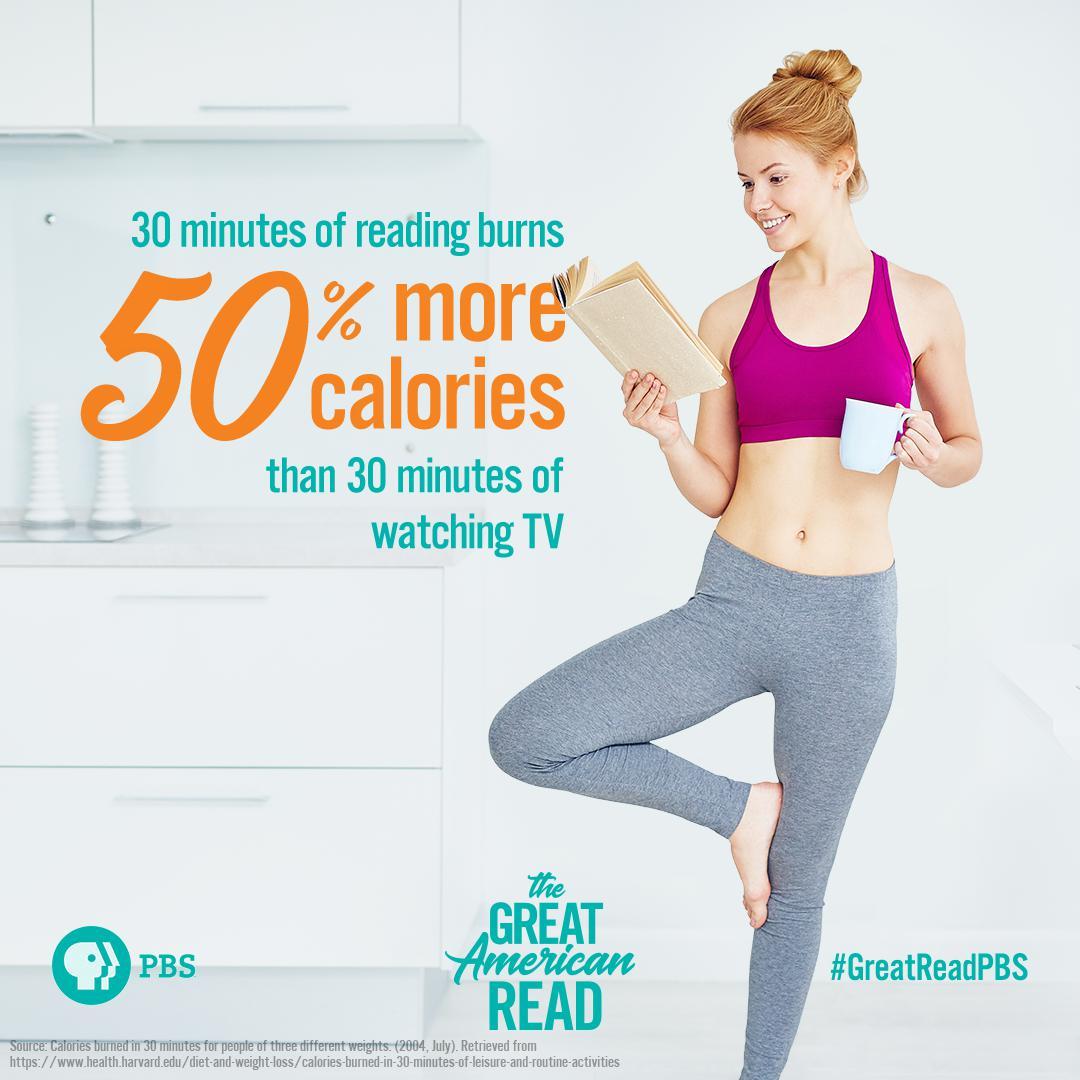 5. Reading Aloud to Children Has a Lasting Impact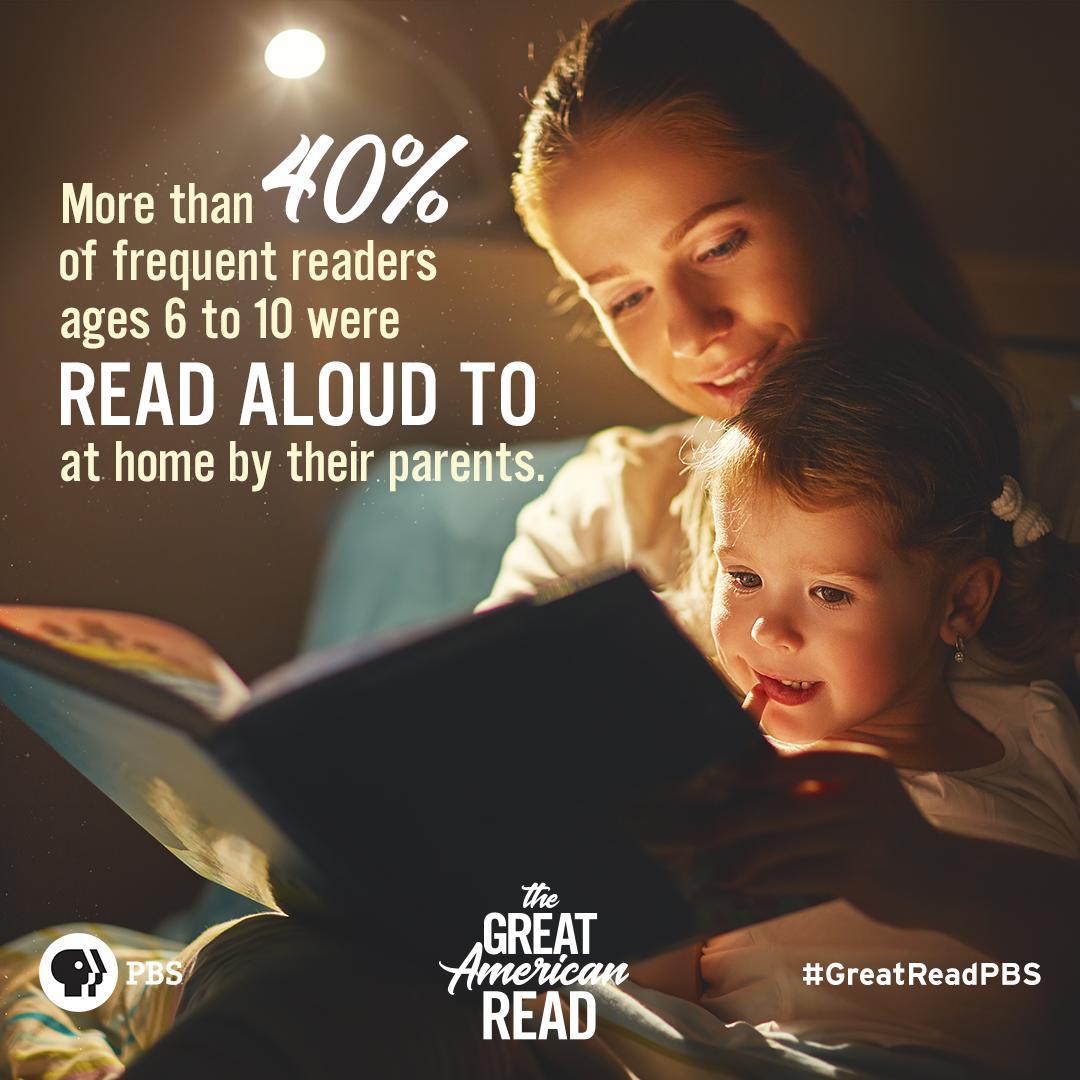 The Great American Read
Do you know about "The Great American Read?" It's a television series from PBS that has sparked a national conversation about reading and the top 100 most loved books. The 8 part series features people from all over America talking about their favorite books.
10 Books from the List
There are a lot of really great books on the Great American Read list. Here are a few to get you started:
FAQs
How were the top 100 books selected?
According to The Great American Read website, "PBS and the producers worked with the public opinion polling service YouGov to conduct a demographically and statistically representative survey asking Americans to name their most-loved novel. Approximately 7,200 people participated."
Can I vote for my favorite book?
Yes. Anyone can vote. Just go to The Great American Read website and place your vote today (voting is opened until October 17, 2018). The winner will be revealed during the grand finale on October 23, 2018.
How can I find the books at the Library?
We have tagged all 100 books in the library catalog to make them easier to find.
Are there any related events taking place at the Library?
Yes. The Library is partnering with WGTE Public Media to host an event that celebrates the power of reading. Enjoy discussions, door prizes and be there for the big reveal of America's best-loved book.
The Great American Read Grand Finale
When: Tuesday, October 23, 2018
Where: Sylvania Branch Library
Looking for more related content?
Here are a few selections just for you!
By now everyone's gone back to school for fall. Which is sad. But at least you're not at one of these schools. So that's something.

Hilary Mantel, who won prizes and acclaim with her trilogy of historical novels about Thomas Cromwell, died recently at the age of 70.